The popular photo-sharing social network Instagram has revealed the 50 most popular travel spots among its 700 million monthly active users.
Two of Istanbul's renowned touristic sites, which draw thousands of visitors every day, the Hagia Sophia and Sultanahmet Mosque were named among "the wonders of the world" according to Instagram hashtags.
The Hagia Sophia was ranked 27th with 172,246 users who had posted a picture from the landmark using the corresponding hashtag.
Built as an Orthodox Christian basilica during the reign of Byzantine Emperor Justinian I in 537, the famous domed structure, known as Ayasofya in Turkish, was converted into a mosque following Sultan Mehmet II's conquest of the city in 1453.
Meanwhile, the Sultanahmet Mosque, which was built between 1609 to 1616, during the rule of Ahmed I, and is also called the Blue Mosque for the blue tiles adorning the walls of its interior, took 47th place in the ranking as the hashtag #SultanAhmedMosque has been used 9,024 times.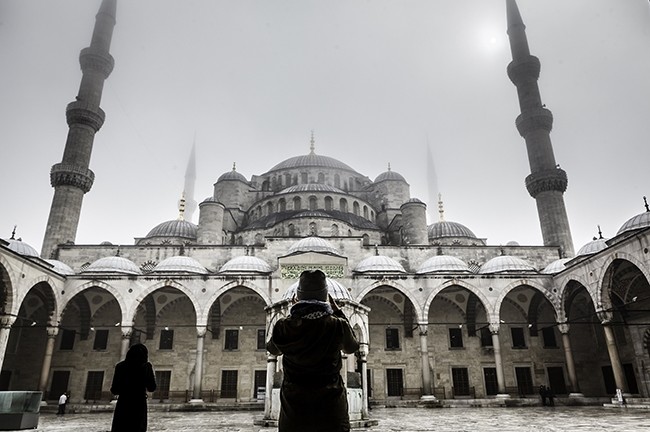 The Eiffel Tower in Paris was named the most popular travel spot among Instagram users with more than 3.6 million photos shared from the site.
The hashtag #BigBen has been used 2.4 million times, making the symbol of London second most common destination for the photo-sharing network's users.
The U.S. was named the home of four of the most popular spots in top 10 for Instagrammers, with pictures of the Grand Canyon in the state of Arizona being posted almost 2 million times and taking 3rd place.