The Istanbul Metropolitan Municipality (İBB) was granted with an award and certificate by the authorities of the World Tulip Summit, which was held in Ottawa, the Canadian capital.
Presented by the head of the World Tulip Summit, Michel Gauthier, the certificate was accepted by Turkish Ambassador to Canada Selçuk Ünal in the name of Istanbul Mayor Mevlüt Uysal, İBB stated.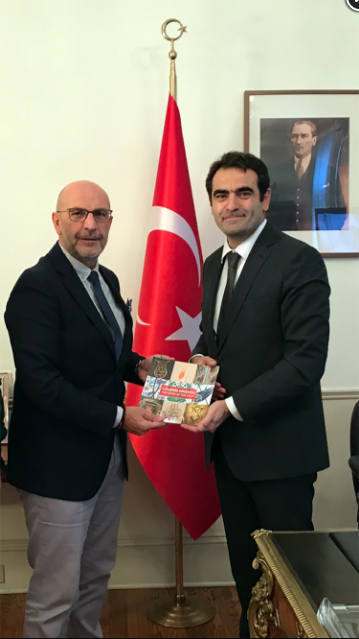 Hosting the 5th World Tulip Summit in Istanbul in 2013, İBB was also awarded by the authorities of the summit, which was between Oct. 5 and 7 this year.
This year's summit was participated by the producers and the representatives of the city festivals of the U.S., Australia, the U.K., Belgium, Austria, South Korea, China, Uzbekistan, France and Turkey.
Addressing the participators, World Tulip Summit head Michel Gauthier stressed the importance of the "tulip" as a flower in Turkish culture and praised the studies of İBB on tulips.
Stating that the tulip has an important place in Istanbul's city scape, Gauthier expressed his gratitude about the "International World Peace Park" in Istanbul's Zeytinburnu district, which was garnished with many original tulips and flower species, and presented a certificate to İBB for their services.
Under the context of the festival, İBB was also granted the award of "5 Best Spectacular Tulips." Like the certificate, the award was accepted by Selçuk Ünal.