A 2,000-year-old sarcophagus has been discovered during the construction of a high school in Istanbul's Kadıköy district, reports said Wednesday.
According to the reports, the sarcophagus is from the Roman period and was discovered at the construction site of a high school in the neighborhood of Acıbadem.
Archeologists were immediately called to the scene to examine the ancient tomb.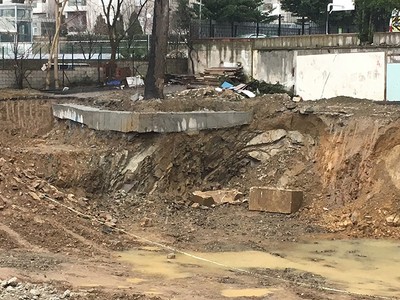 Construction was reportedly halted following the discovery.
Archeologists did not make a statement regarding the details of the sarcophagus.
The discovery of ancient sarcophagi and other artifacts frequently happens in Turkey, which has historically been a home to many civilizations.