A historic military training ship – one of only five of its kind in the world – passed through Istanbul's Bosporus on Tuesday.
Curious onlookers gathered to take pictures and watch the passage of the 82-meter-long three-mast barque that has been sailing the seas for 80 years. Military students could be seen on the ship's deck.
Passing through the Bosporus in about 1.5 hours, the Mircea opened into the Sea of Marmara on its way to Durres Port in Albania.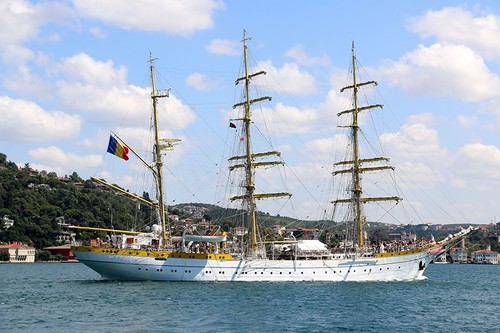 Built in Hamburg in 1938 by the Blohm & Voss shipyard, the ship is used by the Romanian Naval Forces.
The Mircea is one of series of four ships based on the successful plans of the German-made Gorch Fock.