Seven members of a Colombian dance group, who came to Turkey in July to work in hotels, cannot return to their country as they can't afford their flights back home, and have instead been stuck at Istanbul's Atatürk Airport for some 12 days.
The 12-member dance group, who call themselves "Salsa Show", came to southern Turkey's Antalya province via a tourism agency six months ago to perform in hotels.
Performing various Latin dances in the districts of Manavgat and Side districts in Antalya during the summer season, the group later quit their job over an alleged disagreement with their employer.
Left unemployed right in the middle of the low season, the group came to Atatürk International Airport last week and five of them returned back to Colombia, managing to buy tickets by their own means.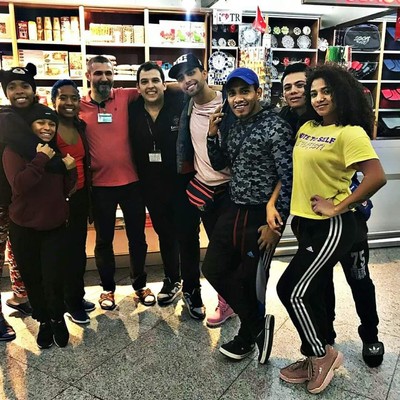 Seven other dancers who could not afford the tickets, which cost approximately 7,000 Turkish Liras ($1.323) each, decided to stay at the departure terminal of the airport.
The needs of the Colombian dancers, who have been sleeping on seats and pieces of cardboard laid on the ground since then, are met by the employees of the airport. It is also said that they have made several attempts to raise the money they need for the tickets back to Bogota.
The dancers, who have informed the consular authorities of Colombia about their situation, are now waiting for the day they can return to their hometown.
Some Colombians living in Turkey and the families of the dancers have taken action to find the money needed for their return flights.