From Turkey and all around the world, 35 thousand votes were casted throughout December to determine the leading photographs in news and life categories in Anadolu Agency's "Photos of the Year Contest."
Palestinian photographer Ali Hasan's "Kardeşe Elveda" (Parting with my brother) won the contest in news category. The image shows nine-year-old Palestinian Ansam's last glance to her younger brother Sameh Junaid, who was killed in his house by a shell fired by an Israeli tank in Gaza Strip's Jabalia Refugee Camp, Palestine.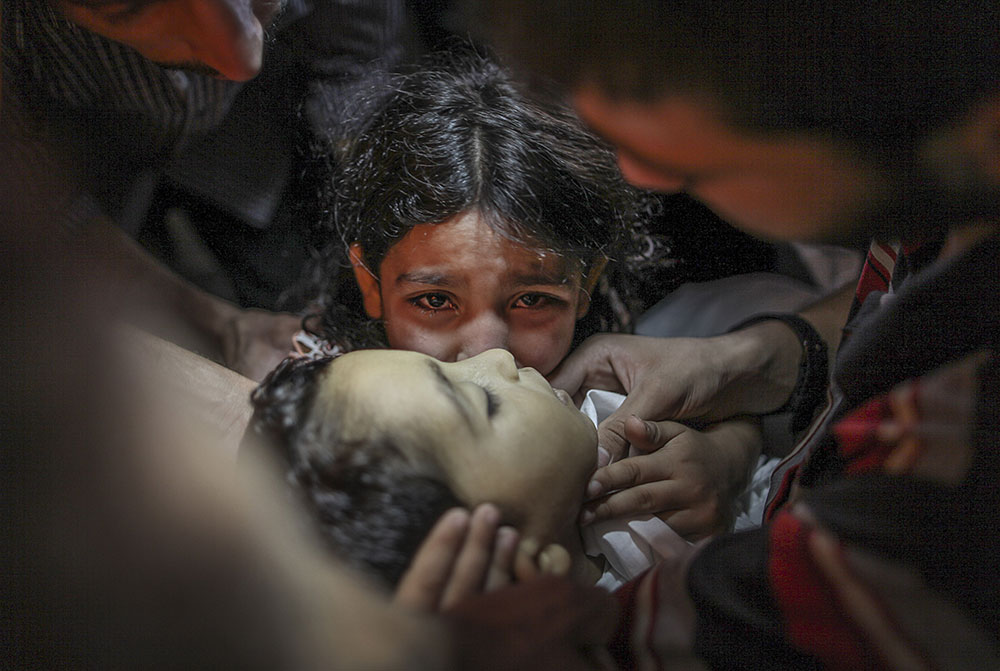 "Altın Sarısı Yolculuk" (Journey of golden yellow), shot by Turkish photographer Özkan Bilgin, won the contest in life category. The image shows a shepherd herding the sheep to the plateau in Tatvan district of eastern province of Bingöl, Turkey.