This is not the first time that a strange bargain has been put on sale on eBay. In 2006, an Australian citizen attempted to the sell the country of New Zealand, but of course, the sale did not go through. The bid was taken off the website for the obvious reason that a country cannot be sold without the consent of its people.
But now, there is a new item on eBay, and the seller is waiting for some bargain hunters. Lois Curtis, a 49-year-old British woman, put herself up for sale in the hope of finding the man of her dreams, who she says, needs to be Greek. Unfortunately, she will have to wait a bit longer for her dream to come true.
Curtis told the British daily The Daily Mail, "It [the bid] was up for one whole evening and one morning too. In that time, I had one bid from Australia and one from Puerto Rico - I was amazed when it got to over £200. It was quite flattering."
"But, no-one from Greece ended up contacting me - which was kind of the point."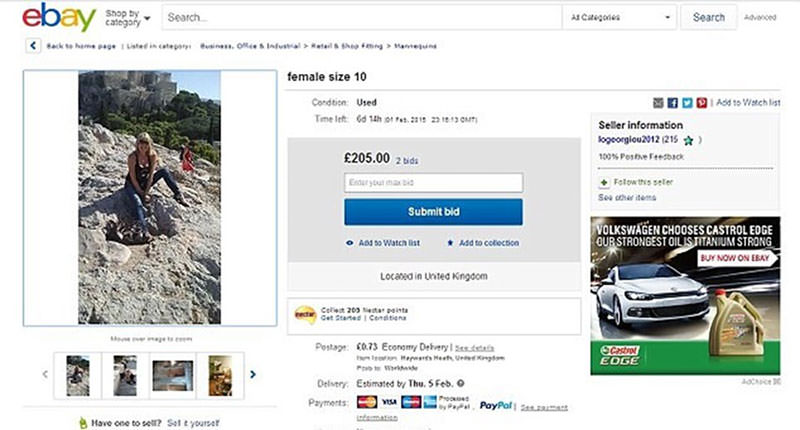 In 2007, another unique bid was put on eBay. Four Australian men auctioned themselves off, with the promise of "beer, snacks, and a [heck] of a lot of laughs." The starting bid of $0.01 AU went up as high as $1,300 AU, at which point the auction ended.
Ebay has already created a category of "Weird Stuff".