International students studying in Turkey will have an opportunity to come together and discuss their experiences at an organization held by Fedaration of International Student Association (UDEF) and Turkey Youth Foundation (TÜGVA) between 9-11 May.
Thousands of students from every corner of the world come to seek education in Turkey. Some are even offered scholarships by the Turkish government or other independent foundations. Numbers of international students studying in Turkey are rapidly increasing - in 2010, the country hosted 17,000 undergraduate and graduate students, while this figure increased to more than 80,000 in 2015.
Now in its eighth cycle, the international student gathering aims to create a platform where cultural immersion is promoted and solidarity in diversity is ensured. The three-day long gatherings will be held simultaneously in 33 provinces and will welcome students from 160 countries. The students will a chance to introduce their traditions and cultures to Turkish students as well as to each other.
Cultural differences, peace, friendship and education will be the main topics of the meetings promoted with the motto of "Dünyanın Rengi, Türkiye'nin Misafiri" (The Color of the World, the Guests of Turkey).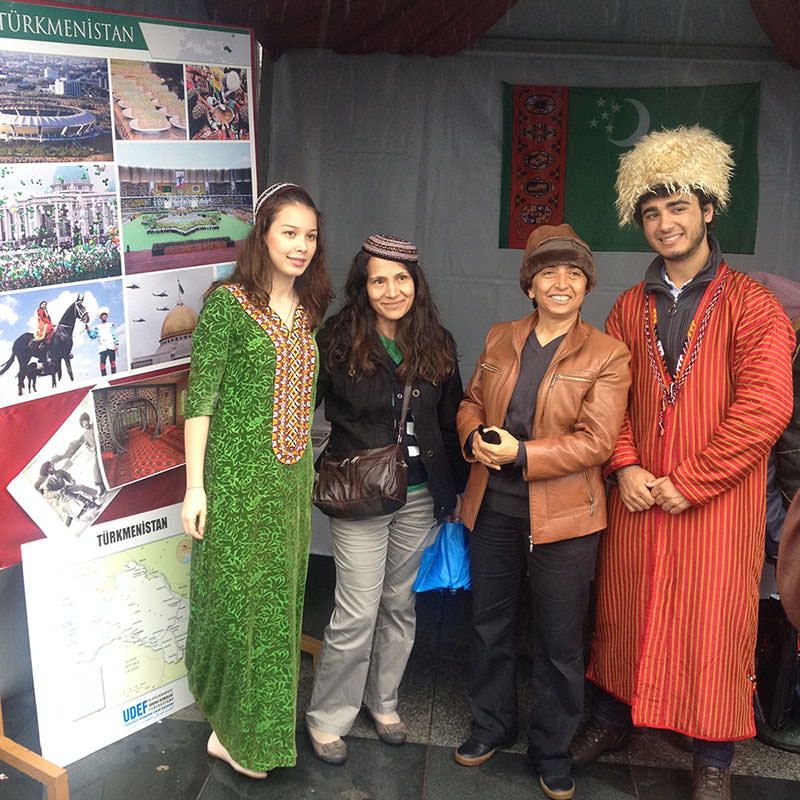 The opening ceremonies in different cities will be overseen by Deputy Prime Minister Numan Kurtulmuş, Family and Social Policies Minister Ayşenur Islam, National Defense Minister İsmet Yılmaz and vice chairman of the ruling Justice and Development Party (AK Party), Mustafa Şentop. President Recep Tayyip Erdoğan is also expected to attend the closing ceremony scheduled to take place at the Sinan Erdem Sports Hall in Istanbul.
UDEF President Mehmet Ali Bolat said the interest shown toward the international student meetings increases each year. "We expect more than 1 million participants this year. In 2014, the meetings were organized in 20 cities, but students will gather in 33 cities this month. All city squares will be in color soon," he said.
Cyro Rasol, an international student studying in Turkey, wrote about the 2014 meetings in his personal blog and shared his and others' experiences on his website regarding the gatherings. He wrote about the response of one of these students, Nadya Larasati, an 18-year-old Indonesian who is studying Management at Uludağ University, when asked about how she sees the gatherings: "This gathering is awesome because the foreign nationals are given the opportunity to present their countries to the locals. "
"I feel so blessed that [I was given the opportunity] to represent my country and explain to them about Indonesia. It makes me even more proud to be an Indonesian."