As we leave behind the last day of the holy month of Ramadan we are excitedly awaiting to celebrate Eid al-Fitr tomorrow. There will surely be a lot of socializing, eating and drinking for the next three days so, here are a few tips and tricks to achieve an effortless and sophisticated look that will last all day.
This Eid, let your eyes do the talking and keep the rest of your face simple and minimalistic.
ALL ABOUT THE BASE
A flawless festive look starts with a good base. During the day time when you are visiting family and friends it is best to keep things as natural as possible. Putting the focus on skin and looking lit-from-within is very appropriate for such Eid events.
The key to a flawless base starts with skincare. So, after you have properly cleansed, toned (not necessary for everyone, it's a matter of preference) and moisturized your skin you should apply your sunscreen. Especially with the recent heatwave, it is best to wear an SPF of at least 15 during the day to avoid the harsh rays of the sun which damage skin. If you don't like the feeling of sunscreen, you can always opt to wear a lightweight BB or CC cream with sun protection for an all-in-1 fix. The BB (beauty/blemish balm) and CC (color corrector) creams are a great option for those who don't like the feel of foundation and prefer a light to medium coverage. These creams are best applied with fingers for the most natural finish but can also be applied with brushes or a make-up sponge.
Do not forget to blend the product well around the hairline and jawline to avoid looking heavily made-up and unnatural.
Those who like fuller coverage should opt for lightweight foundations. Again, you can apply the product in your preferred way but for your day-time events a dampened make-up sponge will give you the most airbrushed but natural look.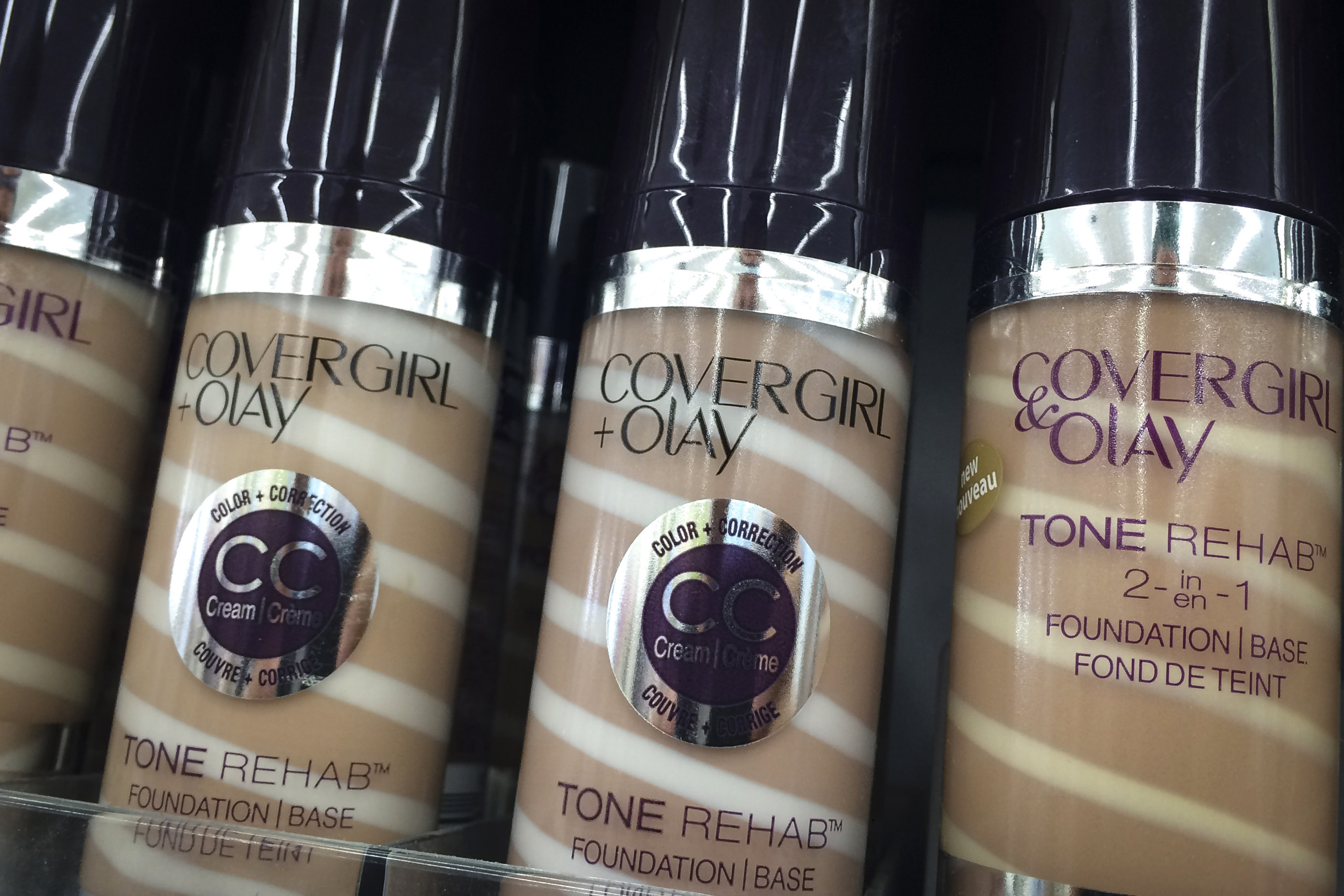 If you find that the coverage of your foundation or BB cream is not enough, you can always go back in with a little bit of concealer on the spots you need it. Remember, foundation is to even out your skin tone, not completely cover it up.
Because of the whole day of family events you may want to prolong your make-up and set it with a light dusting of translucent loose or pressed powder. Try not to go overboard with the application as daylight is not that forgiving, unfortunately.
Finish your base make-up with a soft pink or peach cream blush on the apples of the cheeks for a healthy youthful glow. You may want to apply cream blush before your powder to get the most blended and natural finish. Those with oily skin might prefer powder blushes to keep the shine under control.
For the evening, adding a little bit of bronzer applied to the perimeters of the face and touch up with concealer to take your look from day to night.
EYES TO MESMERIZE
During the day, a lengthening slick of mascara paired with a soft matte brown in the crease for definition will keep everything looking natural. Those who want their lashes to look fuller could line their upper waterline with a black kohl pencil and give more definition to the eye. If you want to look bright-eyed and bushy-tailed opt for a champagne shimmery eyeshadow on the inner corners.
Those who can't leave the house without winged eyeliner should definitely go for an Arabic-inspired look. Keeping the line thin and close to the lashes with a tiny sophisticated flick on the end is the key to making it look effortless.
During the evening however, bring out the shimmery palettes and gel eye-liner. To make your look extra festive, you can apply finely-milled glitter to the inner third of the eyelid. The glitter will catch the light beautifully making your eyes look wider and bigger. With darker shadows, you can give the eyes more dimension by darkening the outer half of the eye. To up the drama factor, you can thicken your liner and cat flick to make your eyes look even more elongated and cat-like. Those who like the dramatic Arabic-inspired lined eyes could also line the lower lash line and connect it with the flick at the outer corner. If you want a fun twist, try colored (purple, green, bronze or turquoise) eyeliner on the lower lash line.
Also, don't neglect the eyebrows! They frame your eyes and complete your eye make-up. Groomed, full brows are very in right now so, if you are on the sparse side fill in the bald spots with a brow pencil or brow powder that matches the color of your eyebrows. It is best to use a light hand and make your pencil strokes as soft and feathery as possible to avoid the look of harsh and drawn-in brows.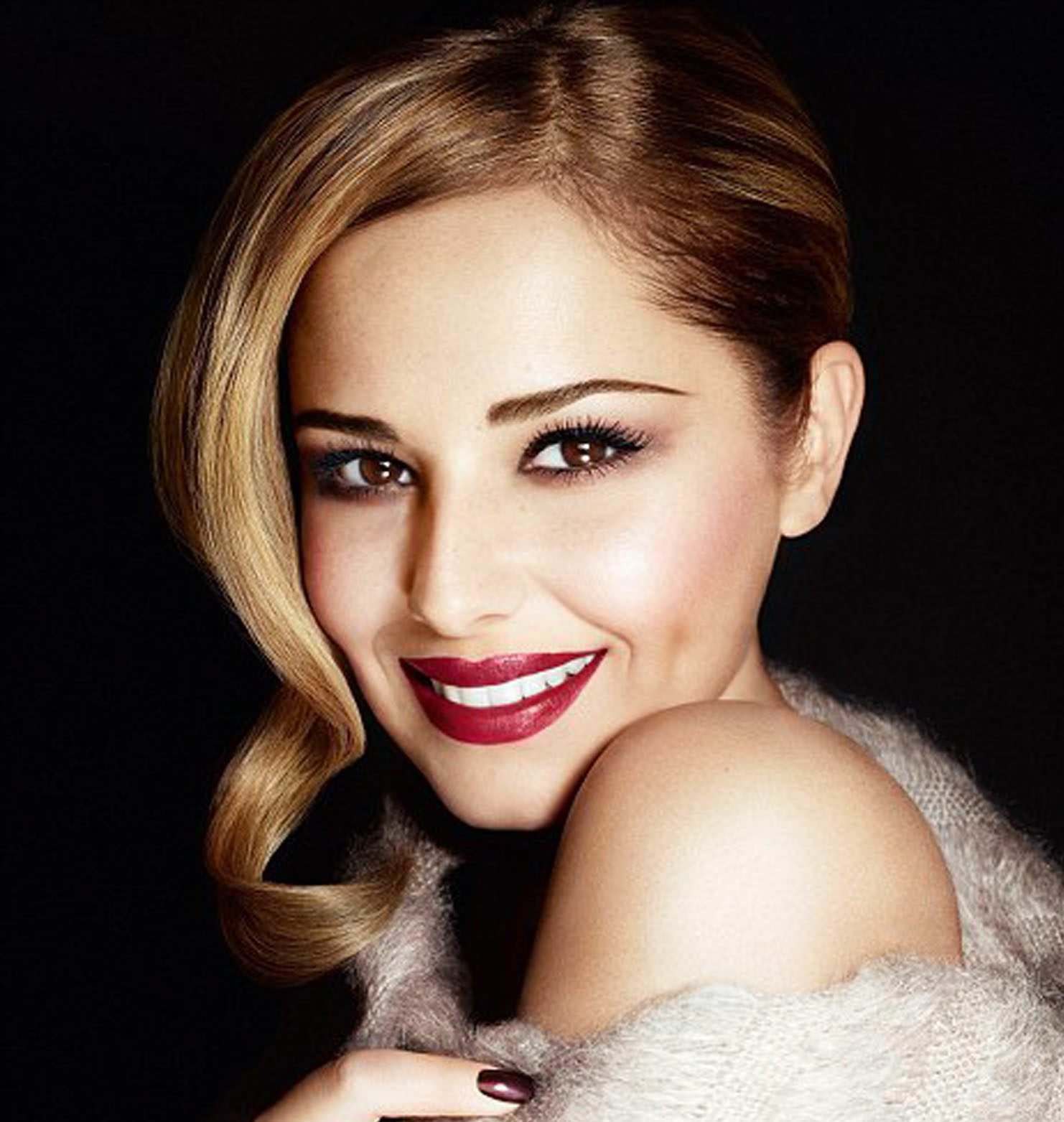 A PERFECT POUT
In the day time it is best to choose lightweight, no-fuss options. A little bit of lip balm with SPF, sheer or tinted, will be enough to keep your lips soft and hydrated. If you can't do without a little color, choose lip stains over glosses and lipsticks. Lip stains give your lips a nice wash of color and won't bleed throughout the day after all the chatting, eating and drinking.
When doing your evening make-up for such a festive occasion, you should remember one thing: Don't go for a bold lip and dramatic eyes. You don't want your features to compete with each other, you should be center stage, not the heavy make-up. You will also come of as overdone and outdated. If you want to go with a bright coral, fuchsia pink or fire red lip, go easy and light on the eyes. You can pair a classic cat flick with a bold red lip for example, or go with neutral shades on the eyes like champagnes, browns and bronzes and pair them with a bright pink. Those who like nude lips should opt for pinky browns or pinky peaches that compliment their skin tone.
In the end, don't forget that it is only make-up and it is there to enhance your beauty. Have fun with it!