Instead of spending hours in Istanbul's crippling traffic with restless children attempting to visit the city's historic landmarks, the Legoland Discovery Center is a perfect way to see these notable sights built with Lego pieces. Similar to Miniatürk, a miniature park located on the shore of the Golden Horn, the center's "Miniland" offers small-scale models of significant structures like the Hagia Sophia, Bosporus Bridge, Topkapı Palace, Rumeli Fortress, Galata Tower, Basilica Cistern, Beylerbeyi Palace, Maiden Tower, Dolmabahçe Clock Tower and the Obelisk of Theodosius in Sultanahmet Square.
Stretching across a 3,000-square-meter area, the Legoland Discovery Center is a first-of-its-kind, both in Turkey and the Eastern Europe, as far as Lego is concerned. More than TL 40 million ($14 million) was invested to establish the center, which features three million Lego pieces in total. Officially opened on July 30, the center is an ideal place for families with children, especially kids between the ages of three to 10.
Like other Legoland centers in Germany and London, the venue offers Lego-themed rides and playgrounds, 4-D cinema, workshops for students, special party rooms, a factory tour and many other entertaining activities. Children can even hold birthday parties there while taking a tour around Lego-made architectural designs. The center's model building academy invites children and adults whose obsession with building with Lego blocks never waned, to learn how to design buildings with Legos. The thrilling 4-D cinema offers the ability to watch Lego characters in 3-D surrounded by wind, rain and even snow effects.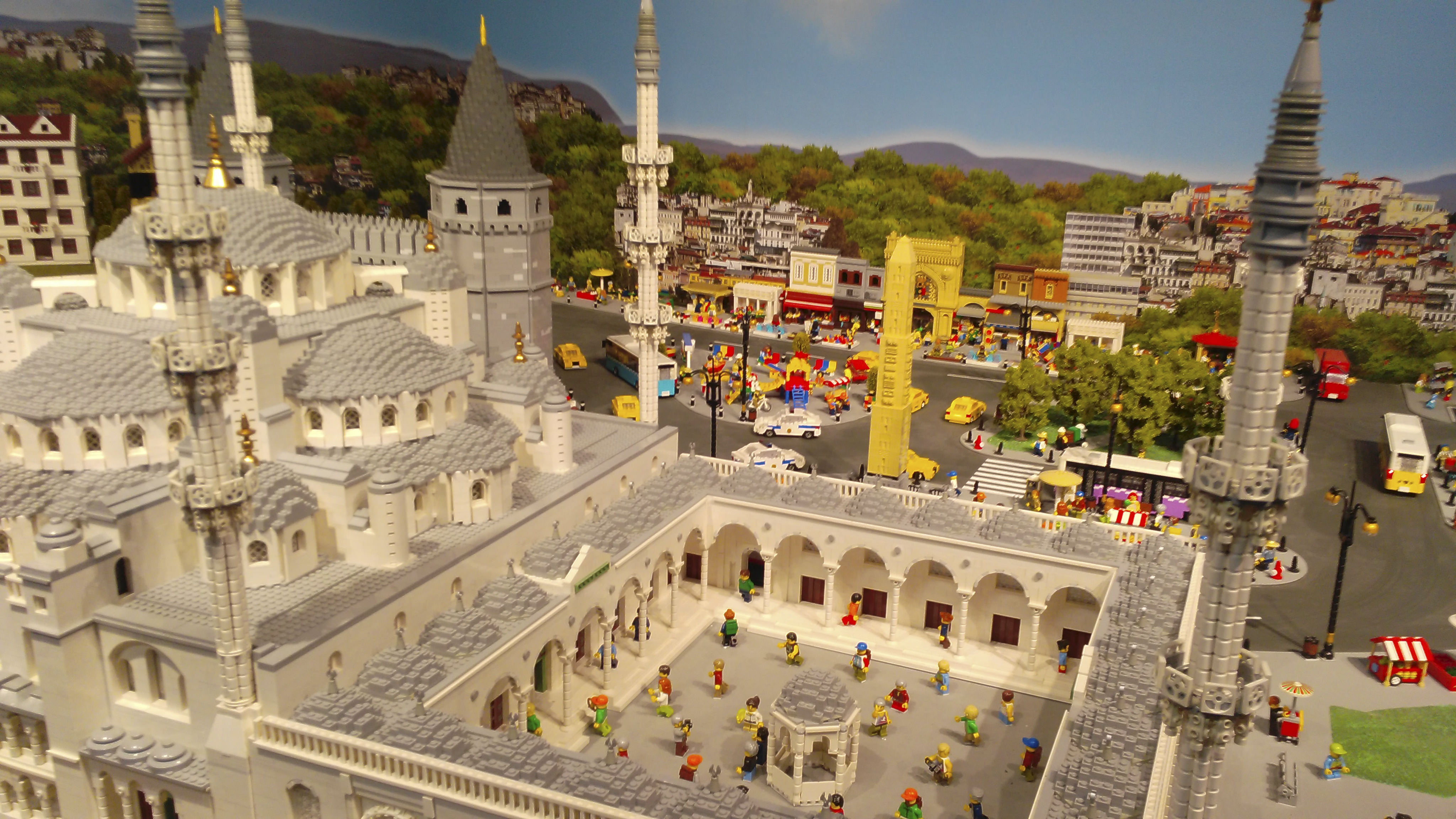 Presenting unique scenes from the well-known sites of Istanbul, the Miniland exhibition area creates an identical cityscape with the miniature of the Sultanahmet Square. The designers successfully replicated every detail of the historic site, e
ven its busy street with cars passing it by. Alternatively, the Bosporus scene introduces everything notable about the place like waterfront mansions, ferries and green hills. Visitors can even travel to France while looking at Lego-made cyclists with the model of the country's famous bicycle race, the Tour de France. Europe's other iconic buildings and attractions made from Lego bricks are also on display.
Attending its opening ceremony, Association of Travel Agencies (TÜRSAB) President, Başaran Ulusoy, said the center is significant for the Turkish tourism industry, as such entertaining places attract international tourists. Bayrampaşa Municipality Deputy Mayor Ahmet Selamet also said investment in the entertainment sector is necessary for Istanbul, which has become a brand. The center's Istanbul branch was opened thanks to the initiatives of British theme park company Merlin Entertainment Group.
The center is located at Forum Istanbul, a large shopping mall next to the Sea Life Aquarium. Other LEGOLAND centers are available in Dallas, Manchester, Tokyo, Toronto, Boston and Berlin.