Australia in Turkey 2015, the biggest Aussie cultural festival in Turkey, is dedicated to giving a glimpse of the country's contemporary face with year-long artistic, gastronomy and cultural events. Predominantly staged in Istanbul and Ankara, the festival introduces Turkish audiences to some of Australia's leading contemporary performing artists, designers and thinkers, while running in parallel to the Anzac centenary commemorations. Supported by the Australian government, the celebrations continue this month in the full Aussie spirit.
Bangarra dancers celebrate Aboriginal culture

Long-rooted Aboriginal and Torres Strait Islander culture will come to Turkey for the first time with Bangarra Dance Theater, a leading dance company from Australia. Led by artistic director Stephen Page since 1991, the group infuses contemporary movement with 40,000-year-old dance techniques, distinct soundscapes, music and design. Established by African-American Carole Johnson, the 16-member group will perform "Spirit," illustrating the best of the company's award-winning program while celebrating the country's rich culture from the enigmatic waters of the Torres Strait Islands to the inland trees in Australia. Professionally trained dancers explore identity, inequality and even climate change with dynamic choreography. Within its "Rekindling" project, Bangarra gathers students with indigenous backgrounds and community elders to explore and share their heritage. As part of the Australia in Turkey 2015 events, Bangarra, whose name means "to make fire" among Wiradjuri people, a group of indigenous people of Aborigines, will perform at the Zorlu Performing Arts Center (PSM) on Sept. 17-18.
Contemporary Australian art at Tophane-i Amire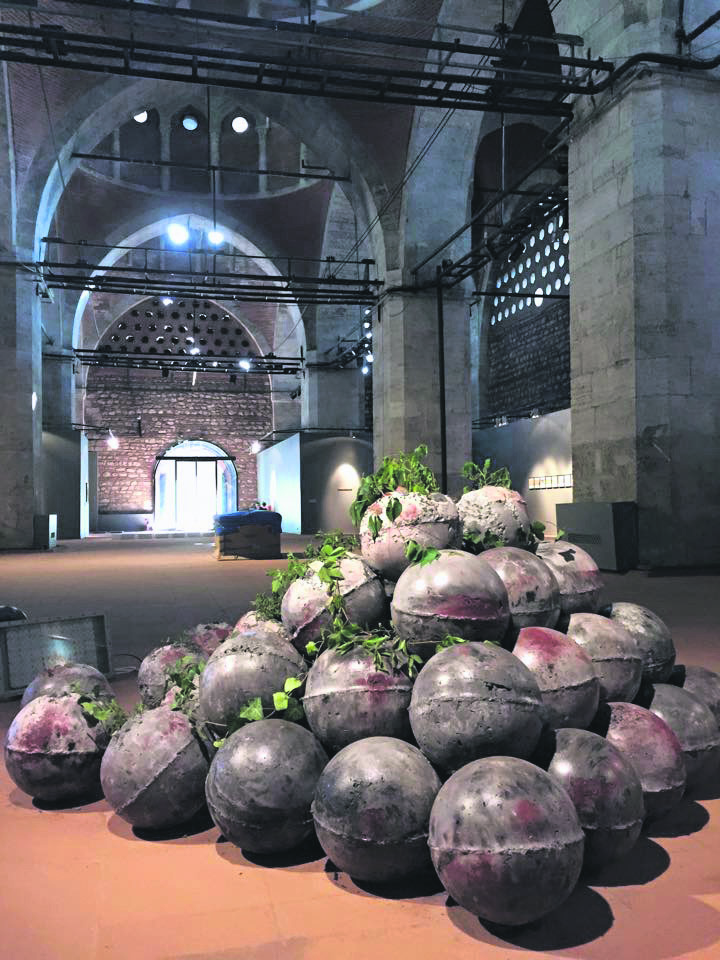 Operating at the Mimar Sinan Fine Arts University, Tophane-i Amire Culture and Arts Center showcases the key art program of Australia in Turkey 2015, developed to mark the centenary of World War I and the Battle of Gallipoli. Australian and Turkish artists are accompanied by others from France, Spain, Croatia, the U.K., Italy and Syria for the exhibition "Concrete," which interprets the concepts of construction and destruction as well as questions about the function of monuments and ruins from geopolitical angles. Each artwork piece created by 22 artists refers to different historical events like the destruction of a Russian monument in Istanbul in 1914, a former weapons manufacturing plant in Guernica, the destruction of a Sydney incinerator built to echo an ancient Maya temple and the volcanic plains of Melbourne with ceremonial sites and stone dwellings. Exhibition curator Geraldine Kirrihi Barlow said in a statement, "Concrete looks to one particular cycle of time, the measure of 100 years, and sets this against other time spans: the deep time of geology; time as measured by history, literature, monuments and other forms of cultural inheritance; and finally, seasonal time - against which our own lives move so quickly." Organized with contributions from the Australian Government, the exhibition started on Aug. 29 and will remain open until Sept. 26. Nicholas Mangan, Ricky Maynard, Jamie North, Justin Trendall, Callum Morton and Tom Nicholson are some of the guest Australian artists.
Theatrical experience for children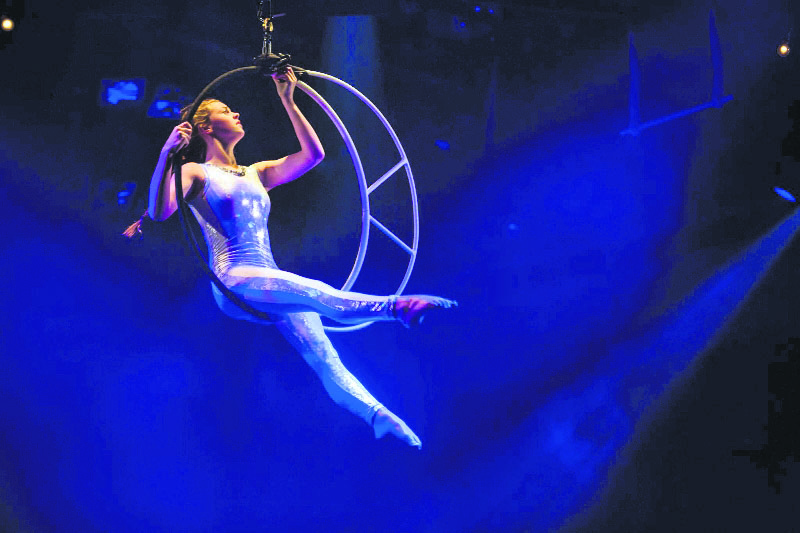 From Sept. 18-20, Australia's national youth circus, The Flying Fruit Fly Circus, will give five performances in Istanbul's Zorlu PSM. Aged 9 to 19, the young acrobat artists' will stage an adventure full of amazing and whimsical characters. The circus will perform "Circus under My Bed," bringing the story of a young girl lost in her imagination who dreams of a circus hidden in her bedroom. As the circus of her dreams comes to life, viewers meet some quirky characters. Nominated for a Helpmann and a Sydney Theatre award, the magical show played sold-out seasons at Sydney Opera House and Arts Centre in Melbourne last year. Having introduced 30,000 young people to circus arts through training and workshops, the award-winning company founded in 1979 continues to choose talented children and tour not only in Australia, but on other prominent stages around the world from Japan to Canada and Italy to Hawaii.
Strange Fruit performs across Istanbul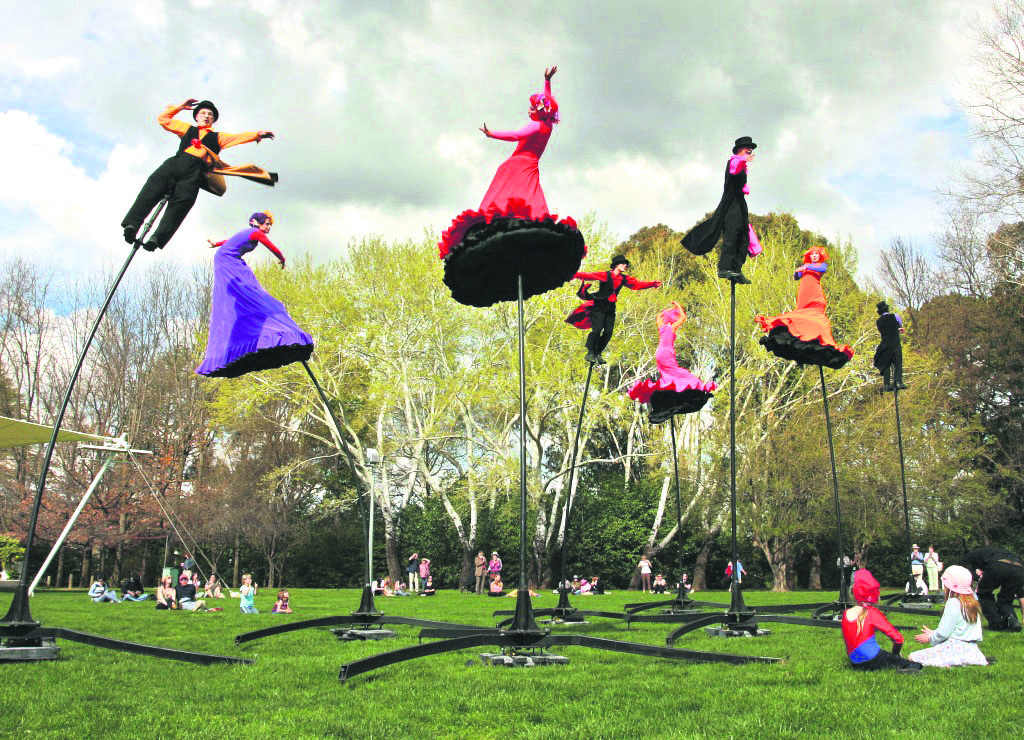 Melbourne-based Australian troupe Strange Fruit performs in mid-air atop five-meter-high flexible poles at different venues around Istanbul. The internationally acclaimed group combines dance, theater and acrobatic performances. This evening, they will be at Ortaköy Square. On Sept. 18 and Sept. 19, Strange Fruit members will take stage at Zorlu PSM. They have appeared at over 600 international festivals in over 52 countries and have become widely known for their wide range of themes and stories as well as their colorful, hypnotic aesthetic.
Indigenous artists use art as political agency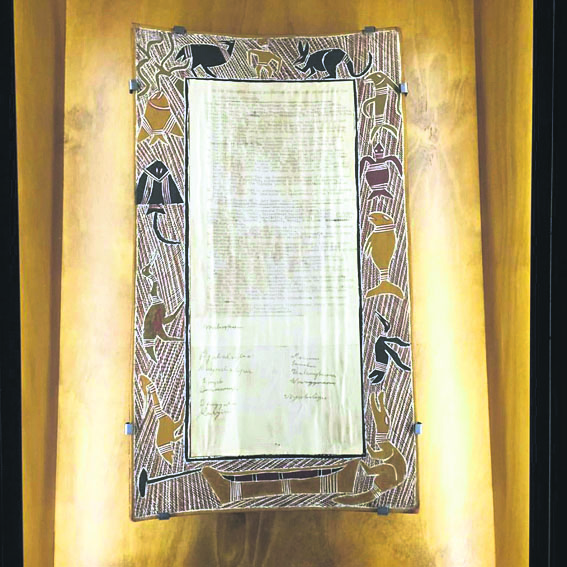 Istanbul goes on art alert this month with major exhibition openings, notably the 14th Istanbul Biennial, prominent Indigenous artists and significant artworks from Australia, who form a part of the ongoing biennial, which started on Sept. 5. Vernon Ah-Kee and Djambawa Marawili have been commissioned by curator Carolyn Christov-Bakargiev to create new work for the biennial. Viewers experience the struggles of Aboriginal people with the Yirrkala Bark Petitions and the Thumb Print petitions (1963). Other cultural works that have traveled to Istanbul include the Maw and Dhangatji Mununggurr Maak Message Sticks (1935), Yirrkala Drawings (1947) and the Saltwater Paintings (1998-2000). Examining race relations with his biennial work "Brutalities and Lynchings," Vernon Ah-Kee is a well-respected artist, having represented Australia at the 2009 Venice Biennale. Djambawa Marawili's works are held in many public and private collections in Australia and overseas. The art works can be seen at Istanbul Modern.