Istanbul, one of the biggest cities in the world offers a wide range of shopping opportunities. As the new year approaches, shopping malls in the city have prepared special promotions and events especially for shopaholics. Here are a list of malls that are ready for the shopping frenzy ahead of 2016.


Exclusive raffle for the New Year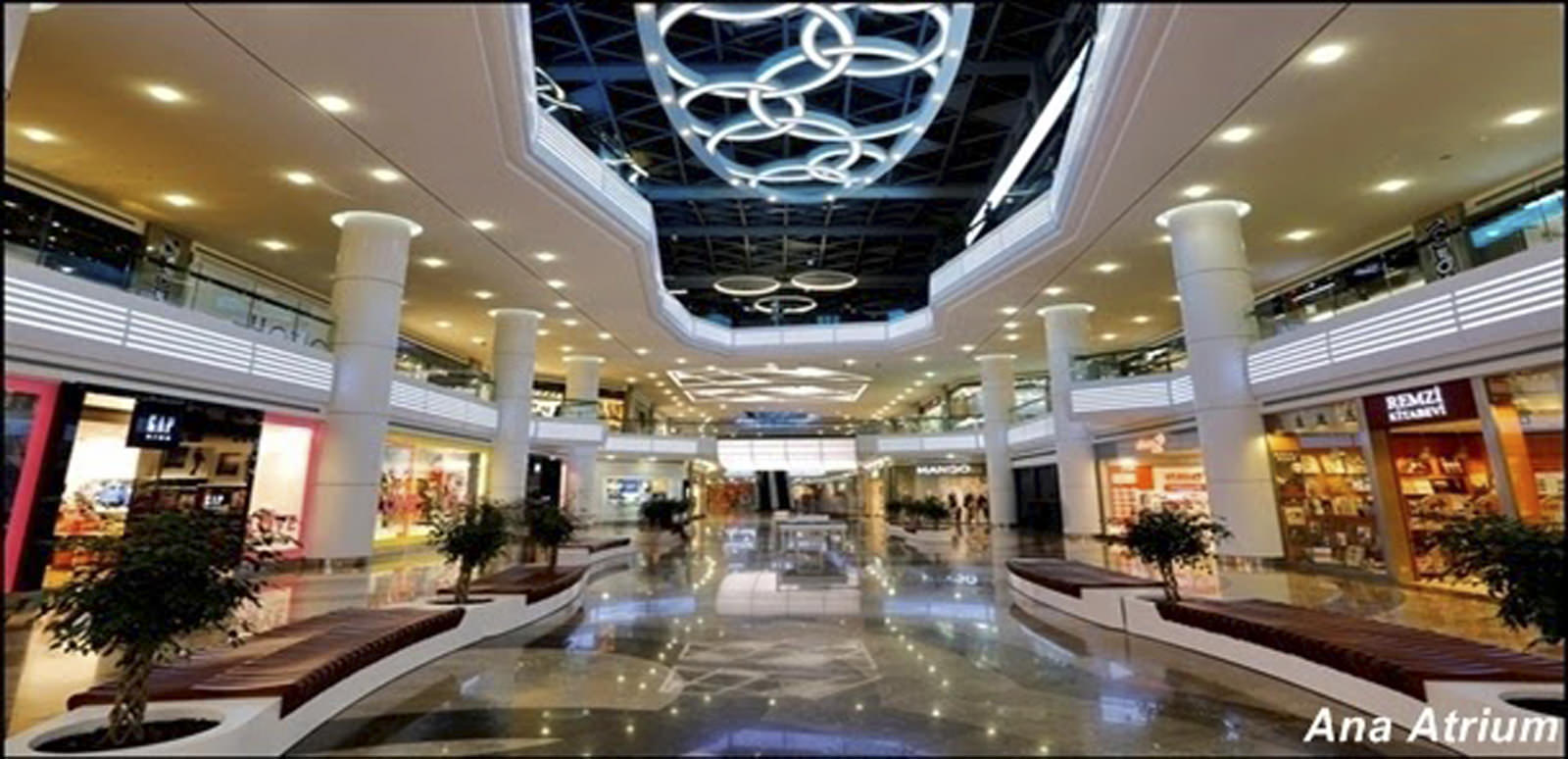 The world's biggest thematic aquarium, the Istanbul Aquarium is home to Aqua Florya, a unique shopping and entertainment experience for locals this New Year, with a total of 143 stores under one roof. Aqua Florya and the General Directorate of the National Lottery will hold a drawing this month for New Year's gift cards. Guests at Aqua Florya will have a chance to participate in the drawing at TL 150 ($51) per person. The lucky guests will win a Mini Cooper Countrymann ALL4 and six iPhone 6Ss. On the other hand, Crowne Plaza Istanbul-Florya, which is only a three-minute walk from Aqua Florya, will open its doors this month. Aqua Florya and Crowne Plaza Istanbul-Florya promise their guests will have peaceful accommodations with a panoramic view of the Marmara Sea to go with their shopping experience by the sea.
Micro exhibition at the shopping mall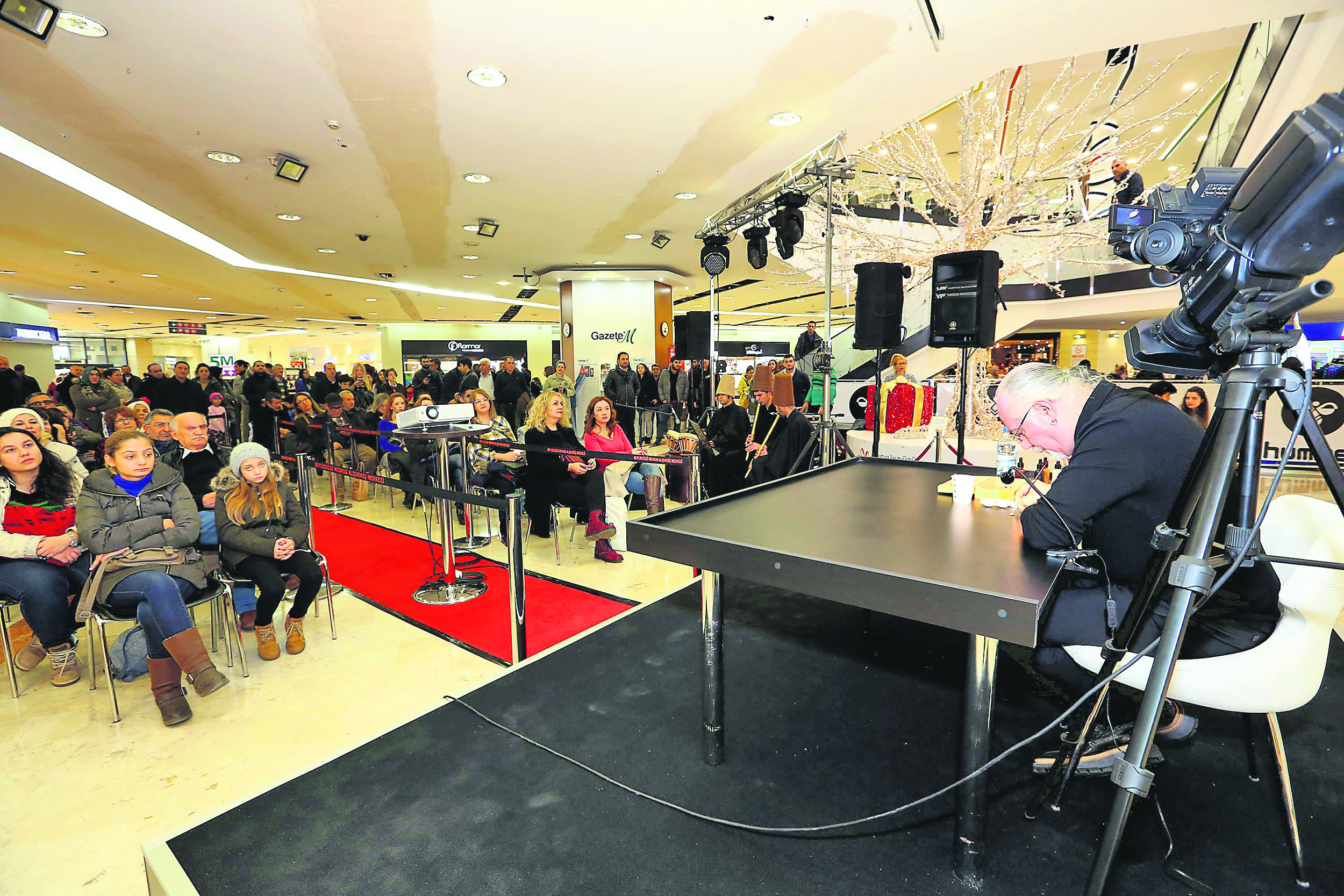 World-renowned micro-miniature artist Hasan Kale's exhibition titled "Micro Miniature" was opened on Dec. 12 at Beylikdüzü Migros Shopping Mall. The artist, who created detailed scenes depicting Istanbul with matchsticks, mantle, crocodile teeth and pinholes, staged an impressive performance during the inauguration of his exhibition. Guests had a chance to watch how Kale creates his works on huge screens. After his performance, three Sufi musicians offered a musical feast for the ears. The works of Kale, who was invited to the film set of "Expendables 3," are also admired by recognized artists such as Sylvester Stallone, Mel Gibson and Arnold Schwarzenegger. "Micro Miniatures" will be on display until Jan.12.
Gifts on the New Year Tree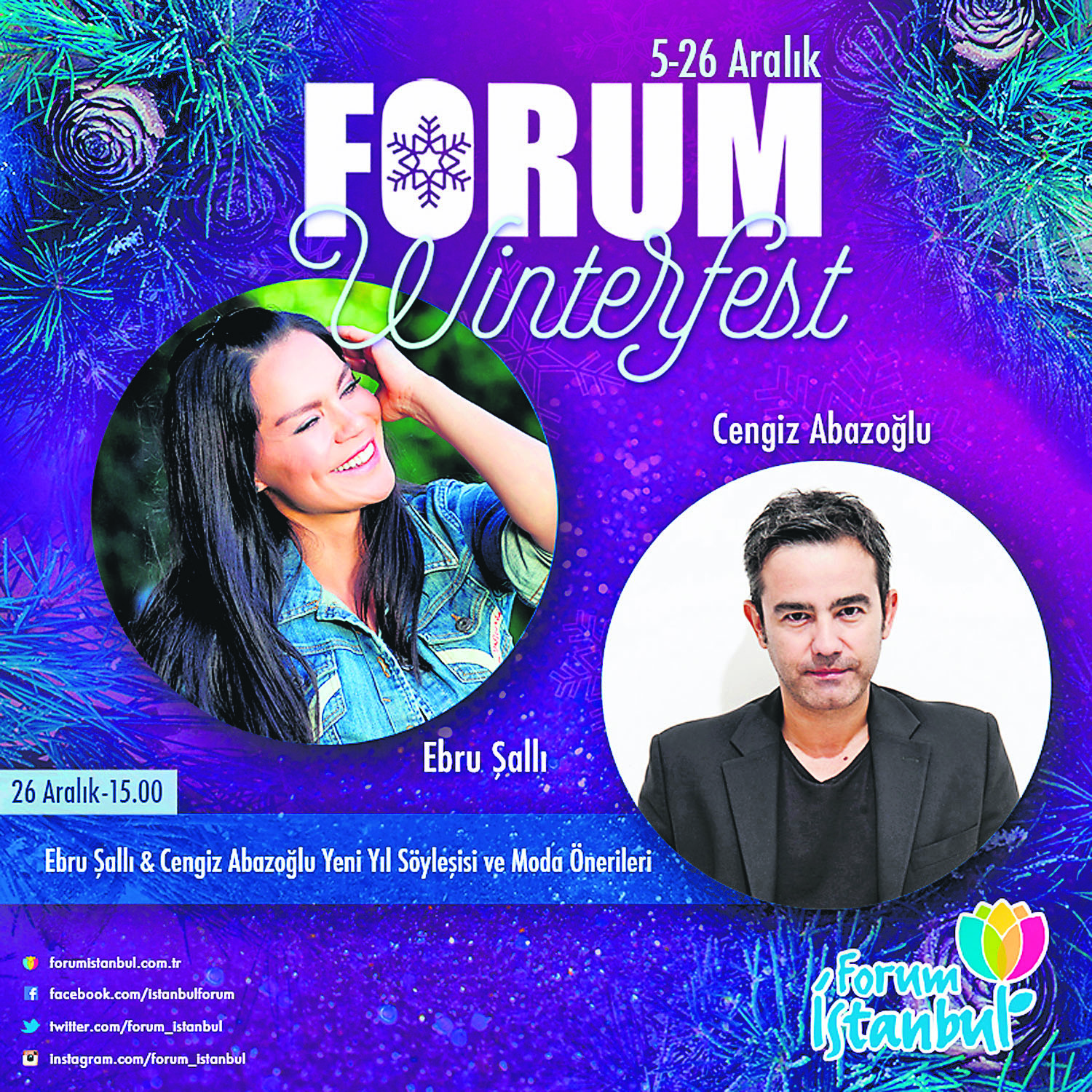 Forum Istanbul welcomes winter with celebrity figures this season. Ebru Şallı, Cengiz Abazoğlu and Rezzan Kiraz will come together with local guests at Forum Istanbul on Dec. 26 as a part of the Winter Festival. Forum Istanbul, which is ready to share the spirit of the New Year with its guests, will present beautiful gifts under a New Year Wish Tree. Each tweet that is shared with #forumistanbul tag from Dec. 26 to Jan. 3 will move the handle of the Wish Tree, causing the gifts on the tree to fall down. Guests who participate in the promotion will have a chance to win various presents from smart phones to tablet computers.
Dreams on the Wish Tree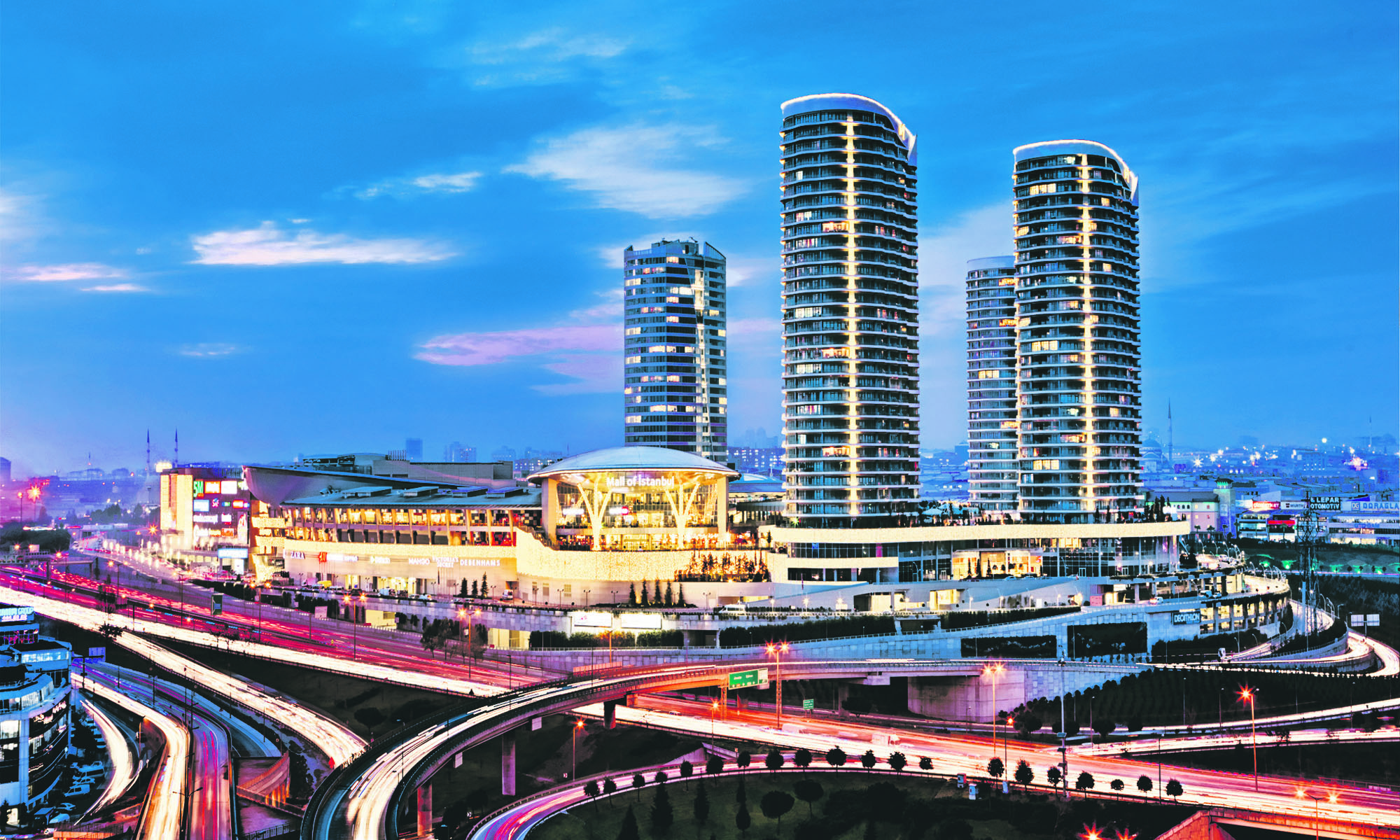 Turkey's biggest shopping, wellness and entertainment center, the Mall of Istanbul, brings the New Year wishes of shoppers together on a wish wall. Thousands of wishes for 2016 are shared on wish cards on the wall. The wall features thousands of different wishes from toys to cars, foreign travel to smartphones with the latest technology. The most shared wishes will be chosen as New Year gifts. Guests will have a chance to win one of these gifts in exchange for every TL 100 they spend while shopping at the Mall of Istanbul until Feb. 15. Among these special gifts, there are two Fiat 500 L automobiles and three Vespa motorcycles.
Shoppers will be paid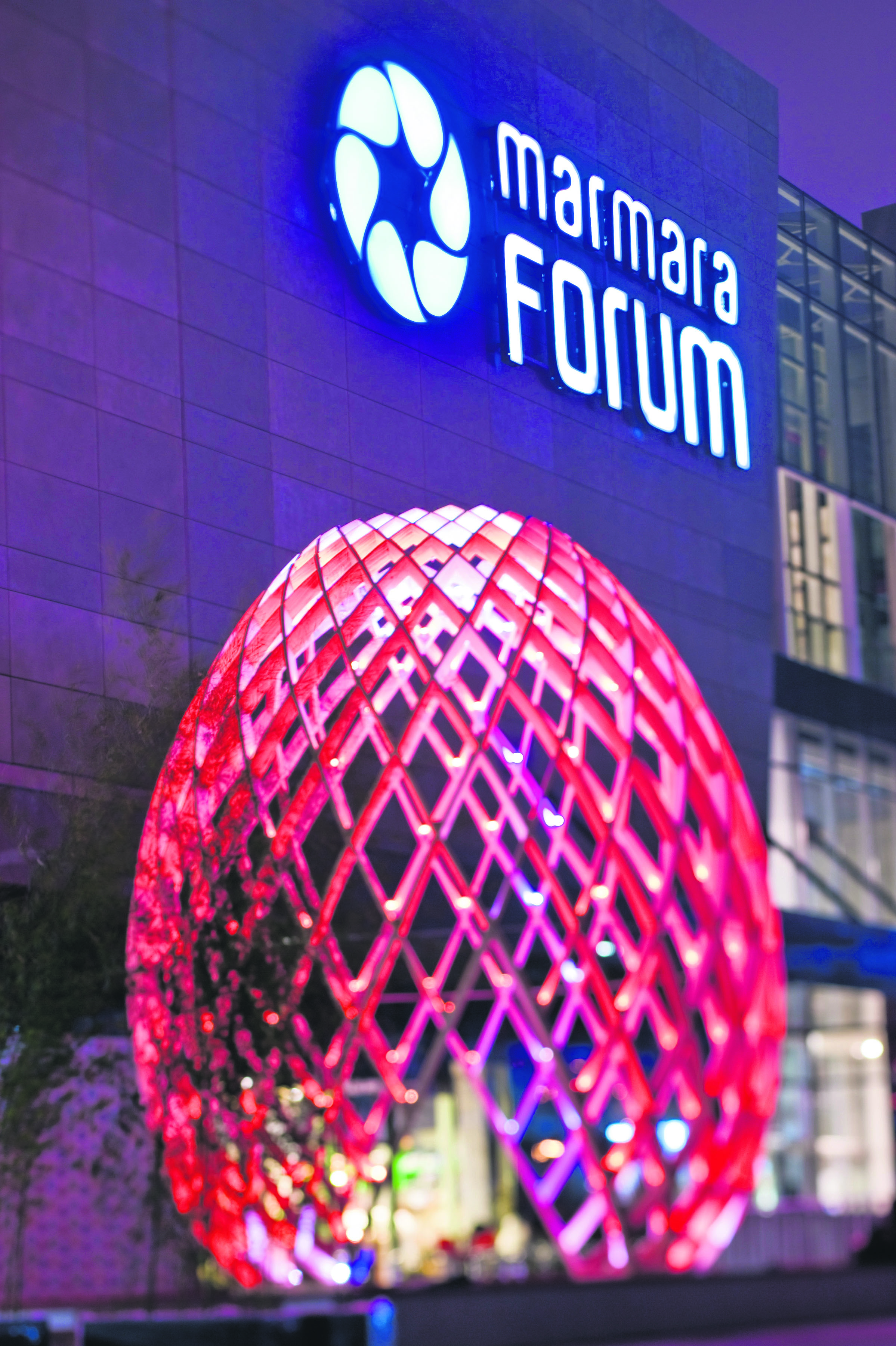 As the New Year approaches, Marmara Forum Shopping Mall organizes a promotion that is sure to put a smile on the faces of shoppers. Those who shop at Marmara Forum will receive gift cards which can be used at contracted shops. As a part of the promotion, those who spend TL 250 in purchases will receive TL 25 gift cards while those who spend TL 500 and will get TL 50 gift cards. Brave shoppers who spend TL 750 or more will receive TL 100 gift cards until Jan. 10. Shoppers will receive their gift cards from the points of sale after submitting their receipts.
Special gathering for the little ones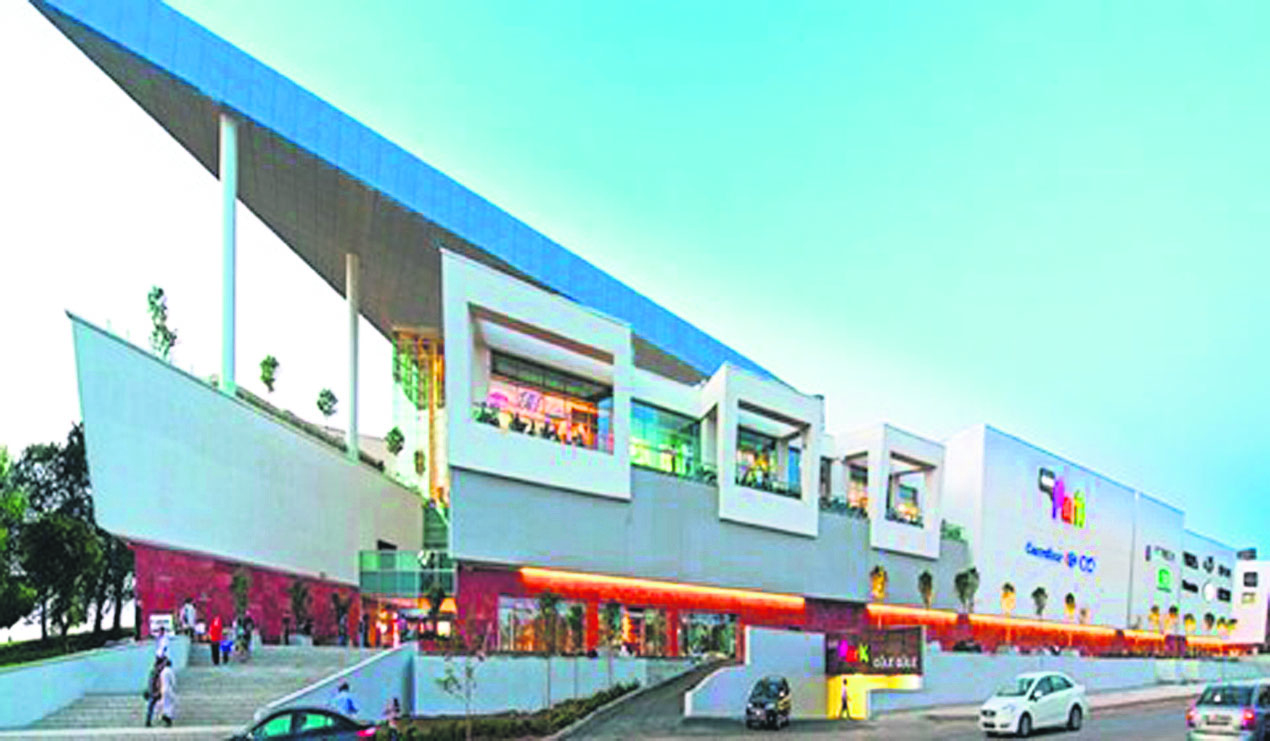 Maltepe Park Shopping Mall, which has hosted a ton of events so far, will continue to offer entertainment and shopping experience this season. The shopping mall will host "Trio and Mariachi" concerts every Tuesday and Thursday throughout December. From Dec. 18-20, characters from the cartoon "Marsupilami" will get together with children at Maltepe Park. Exclusive gifts by Bubble Head will be presented to the visitors during the last week of 2015. Well-known astrologist Rezzan Kiraz will also meet with visitors as a part of the "Astrology Days" theme during the first week of 2016.
Discount shopping at Salı Pazarı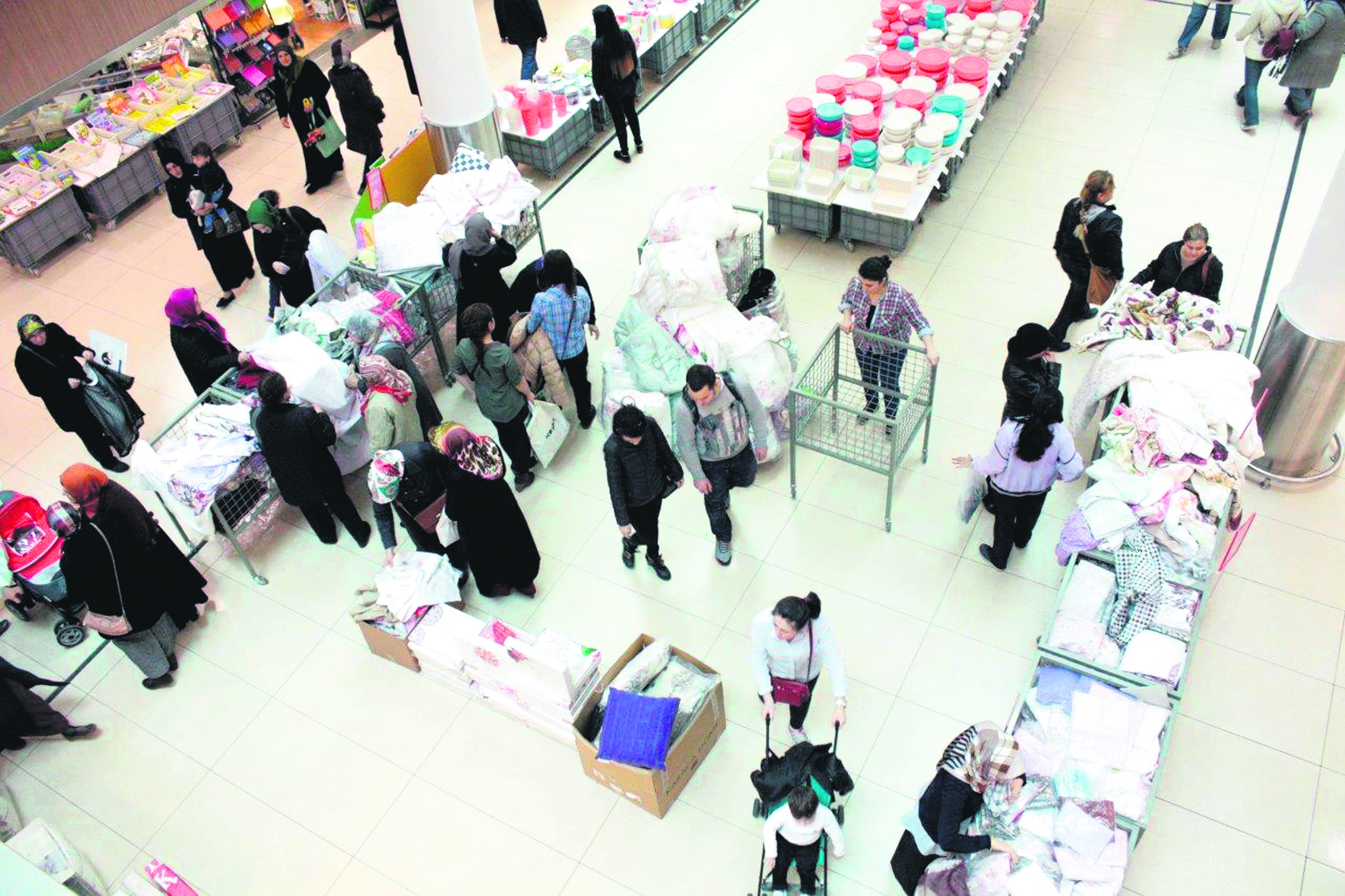 Located in Zeytinburnu, Olivium Outlet promises its visitors a shopping experience in a modern, simple, spacious and bright atmosphere with its renewed building. Olivium Outlet's "Salı Pazarı" organization, which has been initiated to bring highly-reduced items to consumers, while continuing to offer a different shopping experience to its visitors one day every week. Olivium Outlet, which brings outstanding brands together under the same roof, gives discounts every Tuesday at Salı Pazarı to increase customer satisfaction. You can pay a visit to Salı Pazarı to purchase products by the quality brands you love.
A chance to win an eco-friendly automobile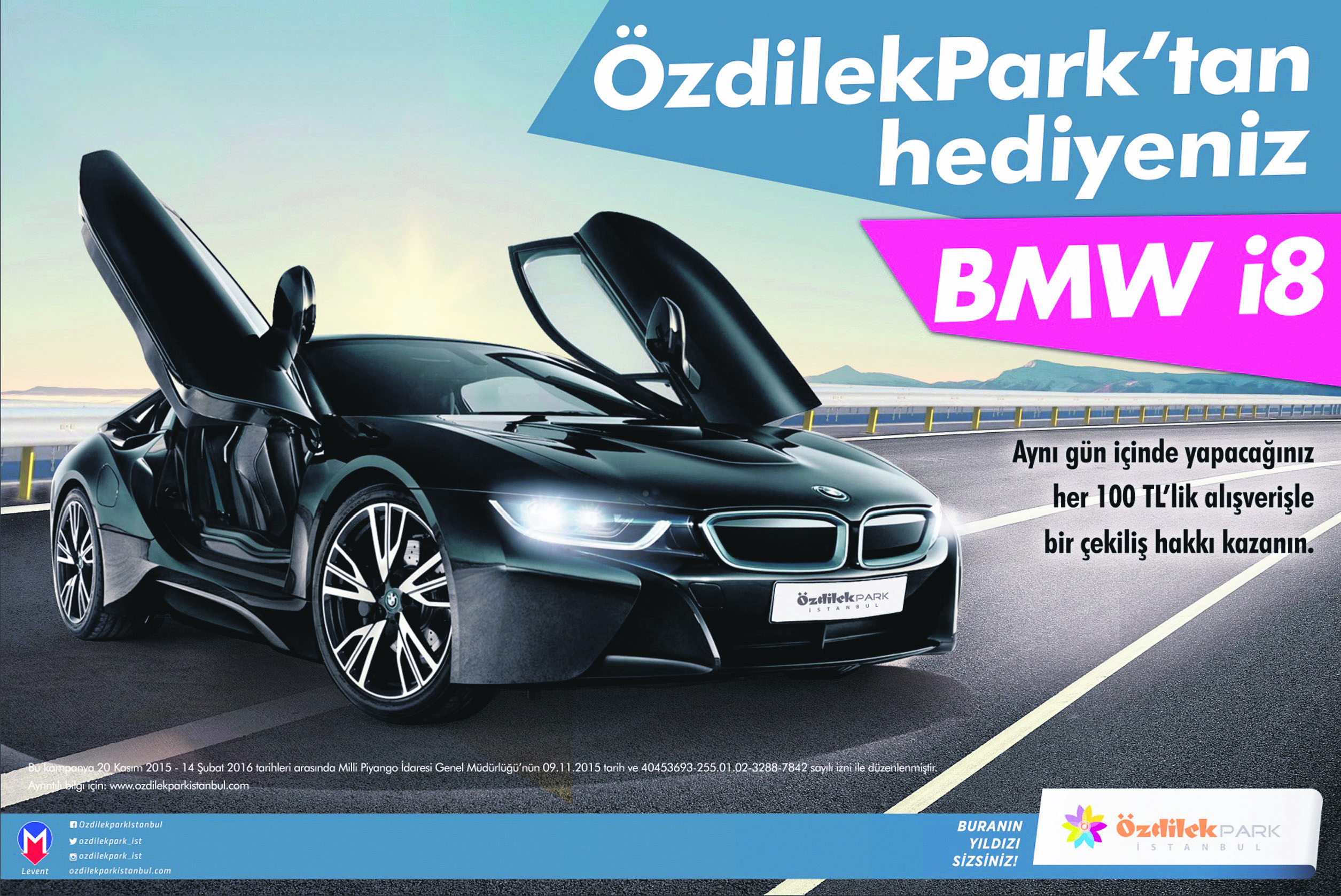 Özdİlek Park Istanbul, which has attracted a great deal of attention since the day it opened, has organized an eco-friendly promotion. Those who shop at Özdilek Park Istanbul from now until Feb. 14 will have a chance to win the eco-friendly Plug-in hybrid BMW i8. Visitors can participate in the raffle if they submit their receipts to promotion kiosks after spending TL 100 or more in purchases. Every visitor over the age of 18 is eligible to participate in the raffle. For further information about the promotion, you can visit Özdilek Park Istanbul kiosks and their website,
www.ozdilekparkistanbul.com
Feast for Taste Buds at the New Year Village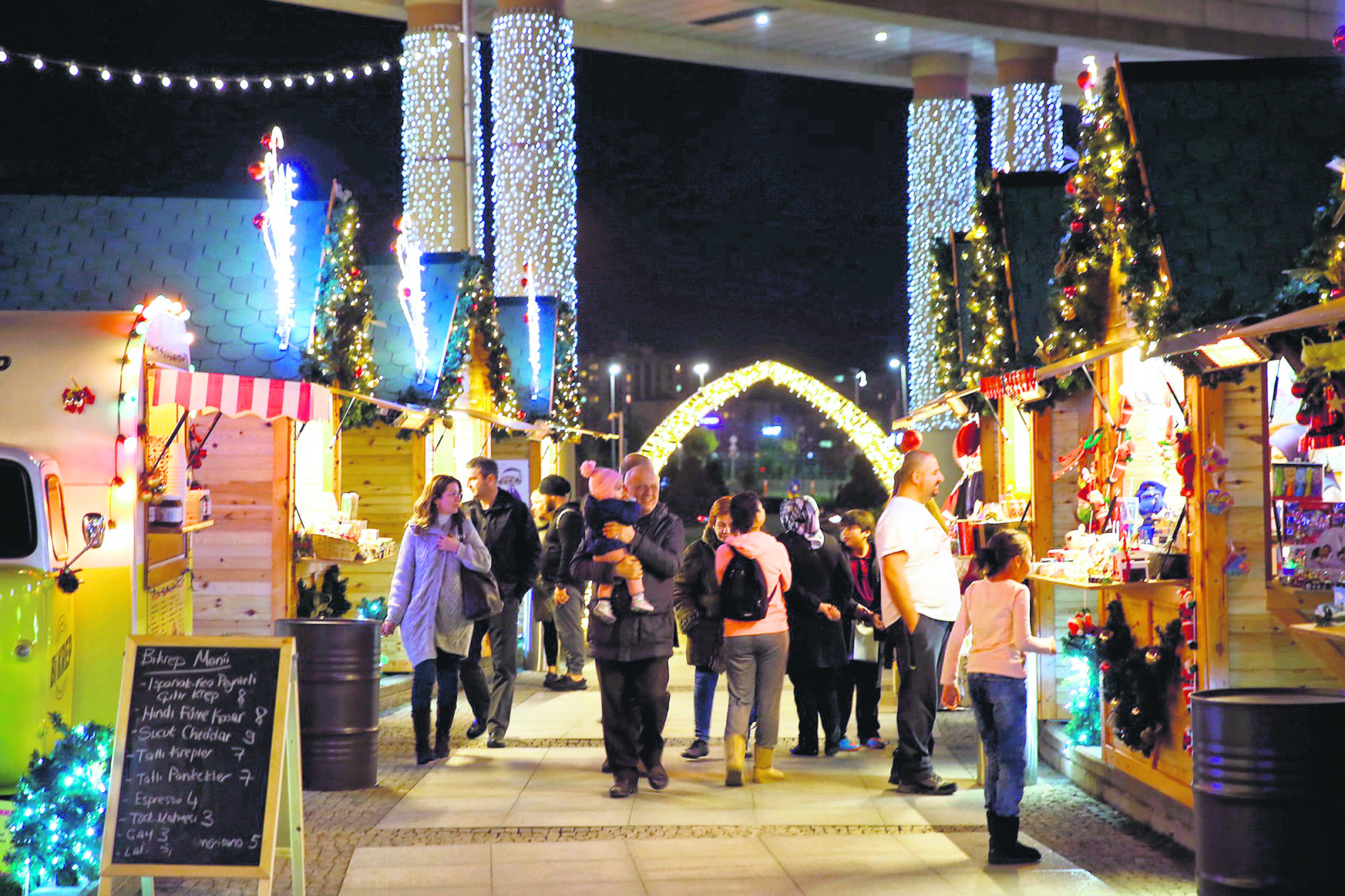 The most popular shopping mall on Istanbul's Anatolian side, Palladium Ataşehir, is gearing to welcome 2016 with special events. With wooden houses embellished with decorations standing outside the shopping mall, this New Year Village features tasty foods and special designer products being sold from inside these cozy little houses. The New Year Village will host performances by DJ Hakan Kabil, Happy New Year, Gencer Savaş Bandosu, Retrobüs, Rönesans Group, Ladies & Gentleman Choir and Zeynep Kalınkaya. Moreover, visitors who spend TL 125 or more on shopping can submit their receipts to promotion kiosks from now through Jan. 31 to get a chance to win one Mercedes Benz C200, seven iPhone 6s and seven iPad Airs.
16 exclusive gifts for 16 people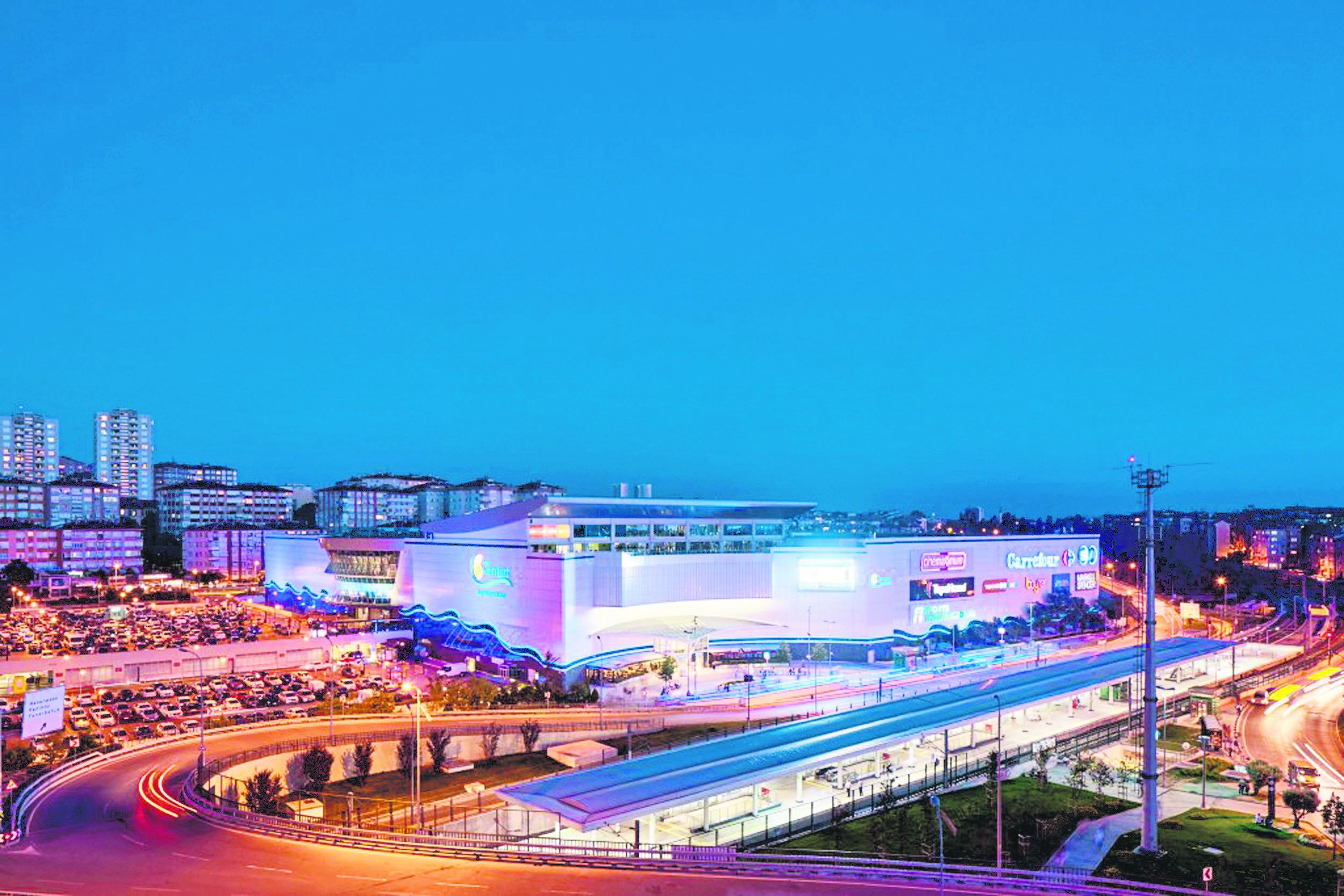 Tepe Nautilus Shopping Mall, which organizes exclusive promotions and events shoppers looking to make a fresh start, offers 16 exclusive presents for 2016. This promotion will offer shoppers a chance to win one Volvo V40, five Samsung Curved TVs, five S6 Edge+ smartphones and five Samsung Tabs2 S tablet computers. Tepe Nautilus shoppers will win one raffle ticket for every TL 100 they spend, until Feb. 14. Do not miss out on the New Year spirit, gifts and events at Tepe Nautilus Shopping Mall. Come to Tepe Nautilus Shopping Mall to enjoy New Year shopping and win a chance to get Volvo V40 or Samsung smart phone and tablet computer.