Data center investments in Turkey continue at a fast pace. The launch of 4.5G mobile technologies, planned for April 2016, will increase the need for performance as well as data consumption per capita. With more data consumption, better performance will be expected from data centers. While Turkey-based telecom operators continue to invest more in data centers, global Internet and technology giants are increasingly taking an interest in the Turkish market. It is also a necessity for Turkey to establish more Internet exchange points (IXPs), as it currently only has two. Last year, one of the three main centers that distribute international domain names through Internet Corporation for Assigned Names and Numbers (ICANN) servers opened in Turkey with the initiatives of the Information and Communication Technologies Authority. At a meeting last week where International Data Corporation's (IDC) 2016 predictions were announced, Microsoft Turkey General Manager Murat Kansu said they can invest in data centers in Turkey if the necessary environment is established.
Need for legal infrastructure


To facilitate and encourage global collaboration, the lack of legal infrastructure is the biggest obstacle hindering data center investments. Institutions and large content suppliers that offer hosting services to data centers are waiting for the fulfillment of the necessary legal requirements, including implementing changes to the responsibilities and sanctions of hosting services. The amendments to be made in law No. 5651 will enable content companies such as Facebook and Google to invest in Turkey. To attract foreign investment, however, Turkey-based operators should first make investments based on a joint perspective. It is necessary to share the legal responsibilities of content services such as YouTube, Twitter and Facebook where users create the content. Violations on personal rights might be resolved faster once the legal responsibilities are clear. People must also be informed on social media use and Internet citizenship before the legal infrastructure is established.
More reliable electricity is a must

Electricity is one of the main expenses of data centers. In order to receive uninterrupted and cheaper electricity, most of the big data centers are established near dams. Setting up backup systems to prevent power cuts is not enough. The capability of data centers improves when there are alternative power sources. A special pricing scheme should be prepared for the electricity consumption of advanced data centers. The tech giants might also be encouraged to create with innovative and alternative energy solutions for such centers.
Performance demand will increase

Internet and tech giants like Amazon, Microsoft and Google shape their data centers based on the performance requirement of individual and corporate users. In Turkey, many local and international corporations use these companies' services. The performance of video sharing sites, for instance, affects the frequency of visits; so, more cloud technologies become the norm and more demand for better performance will also increase. Indeed, the demand will peak when 4.5G mobile infrastructures is introduced.
More cloud technology customers

When Amazon Web Services (AWS) was released in 2006, there were Turkish corporations that benefited from cloud technology services. Turkish customers use AWS in many fields from data analytics and mobile, social and web apps to development and test areas, as well as critical workload. Peak Games, Yemeksepeti and Siberalem.com, some of Turkey's most famous and fastest developing companies, along with other international companies such as Digitürk, Arçelik, Vestel, Pegasus Airlines, Türk Telekom and Met Global are among AWS's customers. Amazon Web Services Turkey Director, Murat Yanar, said in a statement that the new Turkey branch has different functions to allow customers to directly connect with AWS in their own languages and locations. With customer managers, business partner managers and support staff, "the office will demonstrate the investments that have been made to transfer corporations to cloud platforms and world-wide development of AWS," according to Yanar. The branch also contributes to the AWS User Group that has more than 580 active members from Turkey. The monthly meetings of the user group help customers from all user levels to learn more about AWS Cloud.
E-state service on the rise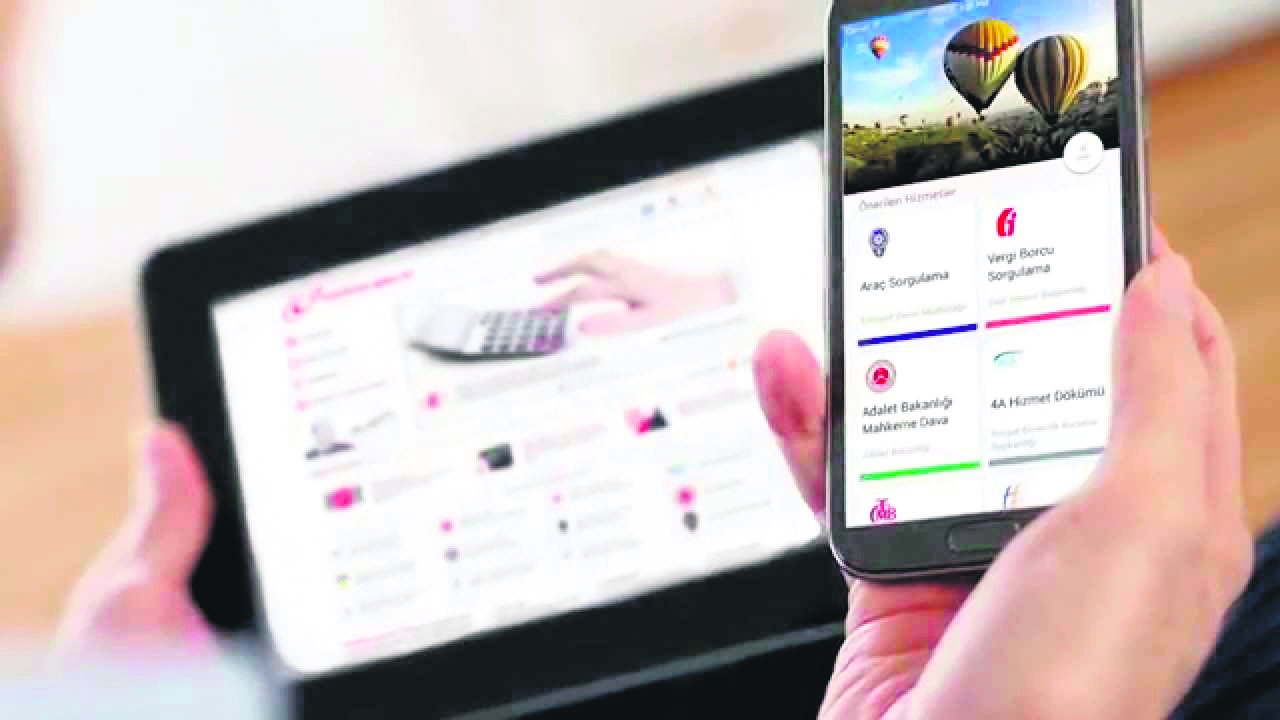 Mobile apps push the use of e-state technologies. Run by TÜRKSAT, the Turkey E-state project has reached more than 25 million users this month. Last year, 3.5 million new users began using the E-state service. For the last eight years, 300 services of 210 institutions and corporations have been offered on the platform. Young users have also increased their interest in the app. E-state accelerates the digital transformation of individuals and institutions.
Amazon opens office in Turkey

When we visited Amazon Web Services (AWS) in Seattle last month, they told us that they will open their Turkey office soon. The company previously announced that they will invest in data services to offer customers cloud services in the U.K. and China. The center in the U.K. is planned to launch in 2017. Amazon stressed that the requirements should be met to start investing in data centers in Turkey. In late November, Amazon opened their AWS office in Istanbul. Considering other countries in the region, Turkey is the only candidate that can be a safe center for data exchange. Turkey has the necessary infrastructure for human resources that, in turn, can be provided by offering targeted information.