It was formerly a tradition to send postcards on seasonal holidays, important days, religions holidays and celebrations. Unfortunately, this tradition is dying due to today's technology. Now celebratory or congratulations messages for special occasions are sent via SMS message from smart phones or through emails. Yet there are still those who go to classic stationary to prepare their greetings, meticulously selecting the nicest, flashiest postcard, writing short but sincere words with special pens on the backs of these cards and sending them to their loved ones. So we decided to look at the question, "What was the value, the function of postcards?"
We first headed to the Istanbul Metropolitan Municipality's Atatürk Library, which has the largest collection of postcards in Istanbul. İrfan Dağdelen, a 42-year-old expert of rare works of art, welcomed us to his office. He has been working at the library for the past 17 years and regularly attends auctions to widen the postcard collection. Dağdelen told us that the contributions he makes are valuable for the improvement of the postcard collection at the Atatürk Library, which is one of the first libraries of the Republic Era. "We purchase rare postcards not included in our collection from auctions. Currently, we have the most comprehensive postcard archive in Turkey with more than 15,000 postcards," said Dağdelen, adding that the library's collection is comparable to some of the best libraries around the world.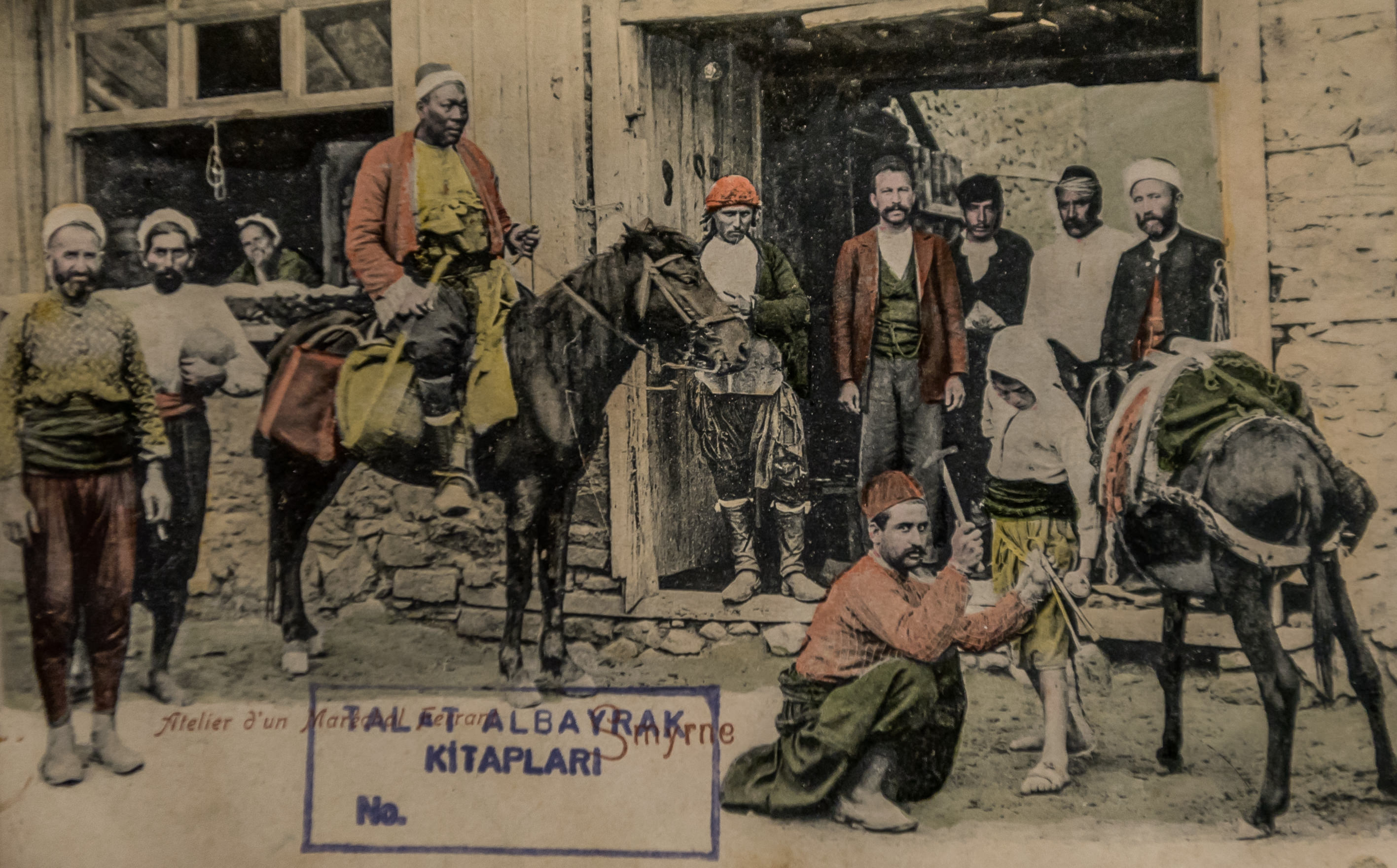 When the conversation turned to postcard characteristics, his many years of experience and knowledge became evident. He informed us that each country, province and township had their own postcards, from the 1870s to the 1950s. "It is possible to find postcards from all cities, all towns across Turkey," says Dağdelen.
We left Dağdelen's office and headed toward the storage facilities, found three stories below the ground level. Only a few personnel have cards allowing them to access this room, protected by a card entrance system. "The storage facility features an electronic climate control system inside, which measures the moisture and temperature balance in order to carefully protect these valuable works," notes Dağdelen.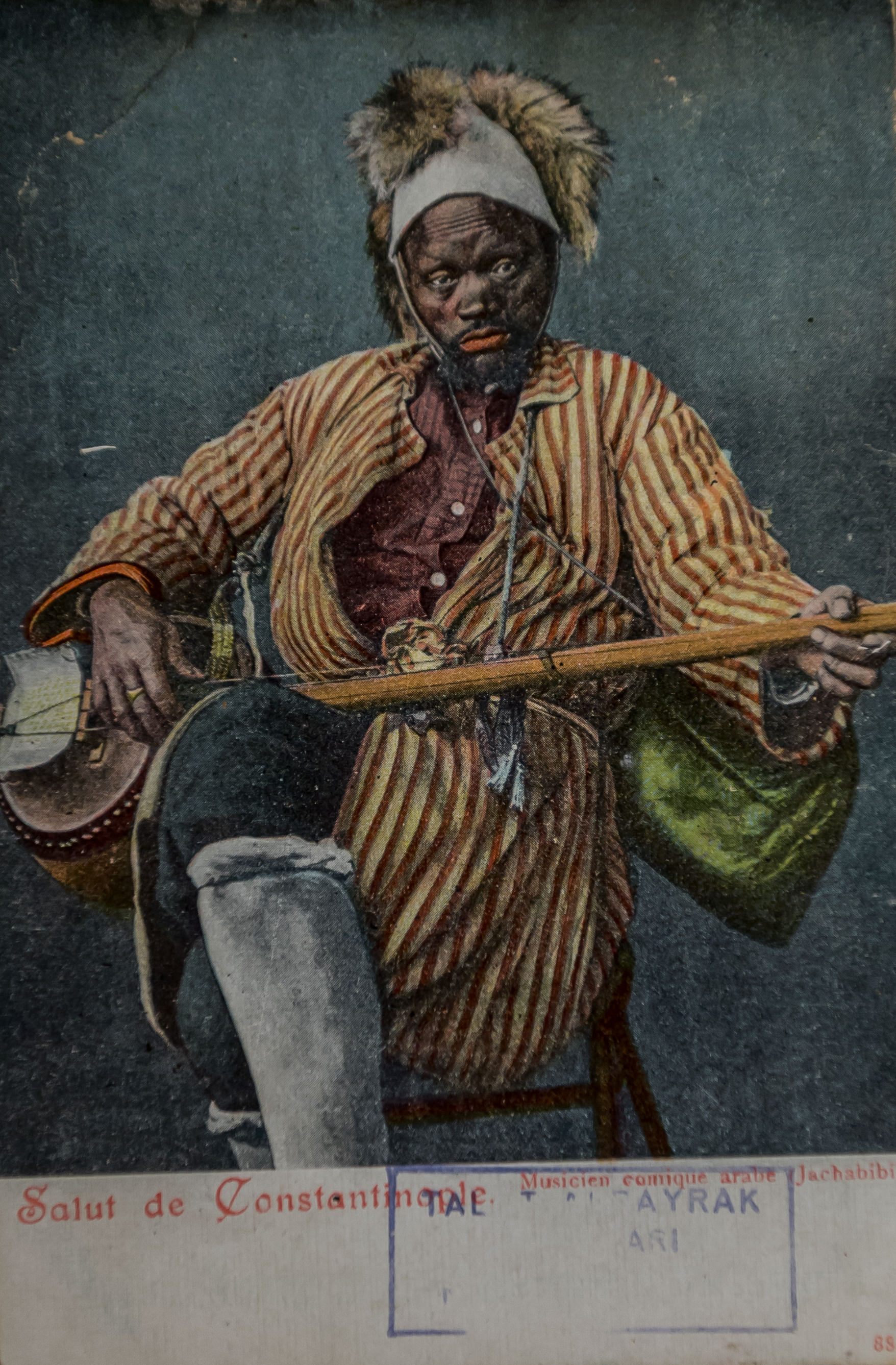 The storage facility consists of two floors and 4,000 square meters. In addition to postcards, special artifacts are also stored there, including handwritten books in Ottoman, foreign language books, old magazines, newspapers, photo albums, maps, atlases and calendars. They are all protected in this room and currently the Atatürk Library has around 500,000 works.
When we saw the postcard section of the facility, where postcards are carefully preserved in special cupboards, Dağdelen began to explain the unique features of the postcards and selected a few examples to show us. "Most of these are more than 100 years old. Since it was expensive to purchase postcards in those days, sending postcards to friends and family was not that common. Usually wealthy people and senior officials sent these cards," says Dağdelen.
He highlights that postcards with blank backsides were more common during those days, showing us a postcard transcribed in Ottoman Turkish and sent to Europe with the message, "To our brother, Mr. Feridun..." written on the back. Typically, people used postcards to inform each other when they arrived at their destination. Most postcards were written in French but there are some that feature both Ottoman Turkish and French, along with rare ones in English, German, Greek and Armenian.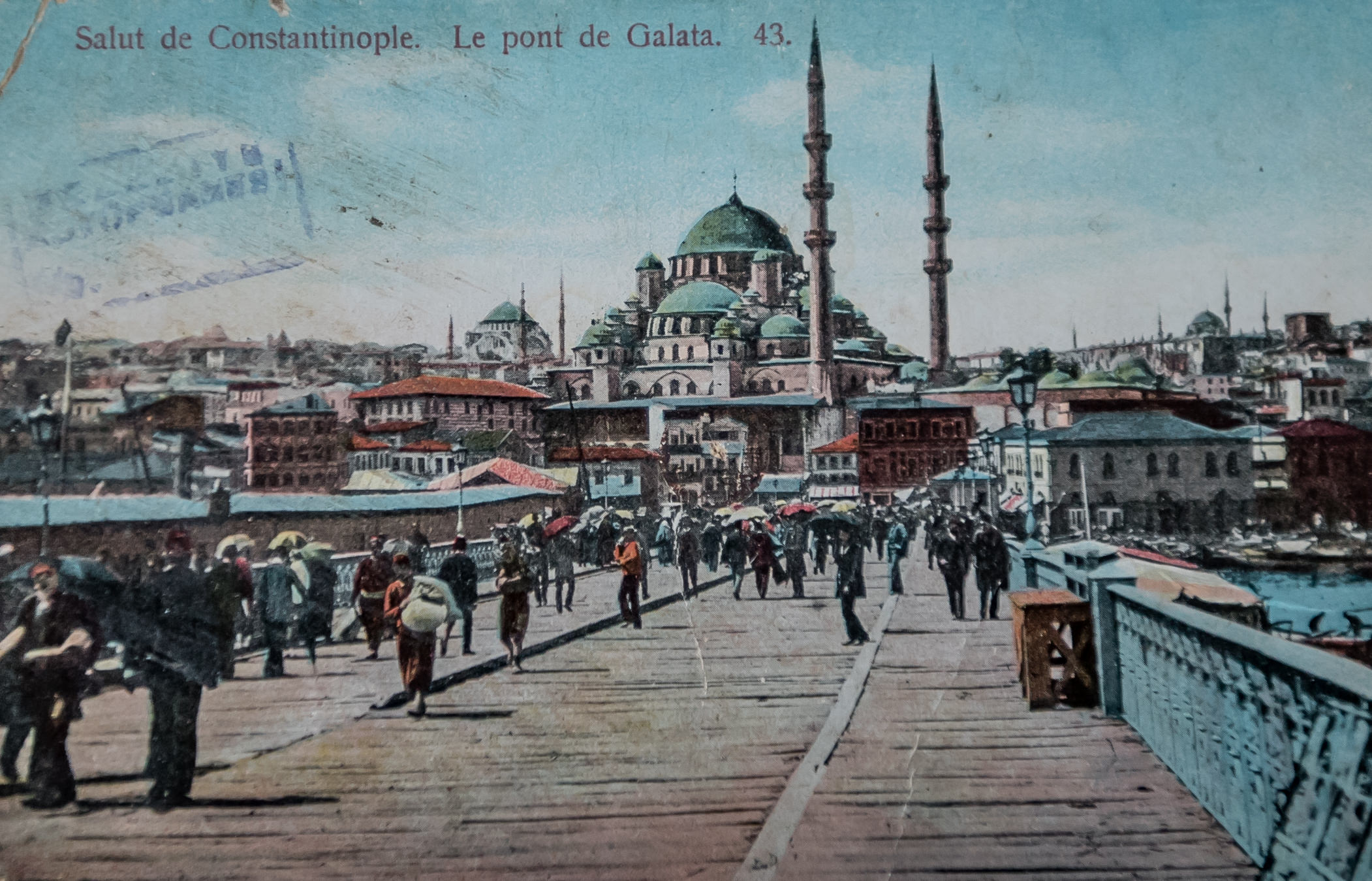 There are 3,500 postcards with an Istanbul theme. Particularly postcards with a panoramic view of Istanbul that represent certain professional groups are most common. Dağdelen informs us that generally postcards depicted the specific small tradesmen groups such as porters, mongers, shoe shiners, sellers of fried lamb livers, street barbers, coffee shop owners and juice sellers, which provides insights into the era's trade life, social life or architectural structure.
The Galata Tower, Beyazıt Square, the Fire Tower are some of the iconic symbols of Istanbul which were most widely used on the postcards, along with the former Taksim barracks, Talimhane - an area mainly occupied by hotels today - and the Custody Suite, which no longer exists.
"But looking at the postcards, we can gain insight into social life, economic status and cultural texture of the Ottoman times. These postcards are also like clothing albums. Furthermore, there was a period when stray dogs were depicted on postcards. Most photographs are taken by European travelers and stray dogs have become a symbol of Istanbul. The tram is another popular image used," notes Dağdelen.
There are postcards depicting an African street musician on İstiklal Street, fire brigades of horse shoemakers fitting shoes on horses' hooves, women collecting grapes in İzmir in 1909, to the postcard of an Egyptian woman sent again in 1909, and the postcard of the mansion in Salonika which Sultan Abdülhamid II resided in after he was dethroned and sent into exile.Finally Dağdelen states that postcards were mostly sent to nearby areas, because it used to take up to a week or two for them to arrive. He also announces with pride that they have transferred all postcards to digital media and shared them with the world.