An American mother named Heather Clark has witnessed perhaps one of the most touching and proud moments someone could ever live.
Clark heard the heartbeat of her son, Lukas, who passed away three years ago, come alive again after his heart was transplanted in 4-year-old Jordan Drake's body at Phoenix Children's Hospital.
Jordan greeted Clark with a warm hug and gifted a red teddy bear covered in pink hearts. The teddy bear made a heartbeat sound when pressed on its chest.
As Clark placed the stethoscope against the chest of little Jordan, she couldn't hold back her tears.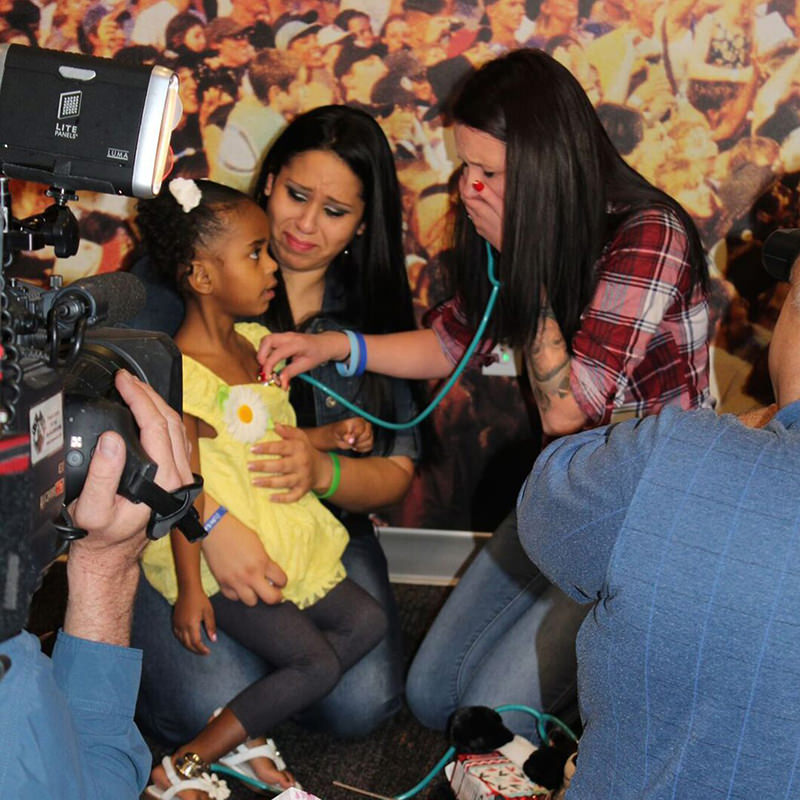 She heard Lukas, his 'strong' heartbeat, again after years.
Clark faced the "unthinkable grief" of losing her 7-month-old son in 2013 when he was beaten by a babysitter's boyfriend.
But as a grieving mother, she made the hard but beautiful decision to donate Lukas' organs. In the meantime, Lukas' organs saved three lives, including Jordan who had been born with a congenital heart defect.
After hugs and kisses, Jordan also listened to Clark's heartbeat and used the stethoscope herself.
Clark and Jordan's mother, Esther Gonzalez, cried and hugged while meeting for the first time.
Jordan had received Lukas' little heart when she was 18-months-old.
Clark had previously posted a message on January 22 on the Facebook page Justice For Lukas Scot saying: "One week from today I will be listening to Lukas' heartbeat once again."
'I will be holding Jordan in my arms showering her with love and kisses!'
Dr. John Nigro of the Phoenix Children's Hospital, who performed Jordan's heart transplant, also attended the emotional reunion.