Barbara Millicent Roberts, a blonde-haired, blue-eyed doll with full make-up from the fictional town of Willows, Wisconsin, has been in our lives since the 1960s.
She is the oldest of five (or possibly six) children born to Margaret and George Roberts. Does her name ring a bell? American businesswoman Ruth Handler's "Barbie" has evolved over the years, donning dozens of costumes and having various professions - from a McDonald's cashier to an astronaut - inspired by world-renowned brands such as Donna Karan, Christian Dior and Givenchy. Barbie even represented the female space cadet in 1965, four years before the first man walked on the moon.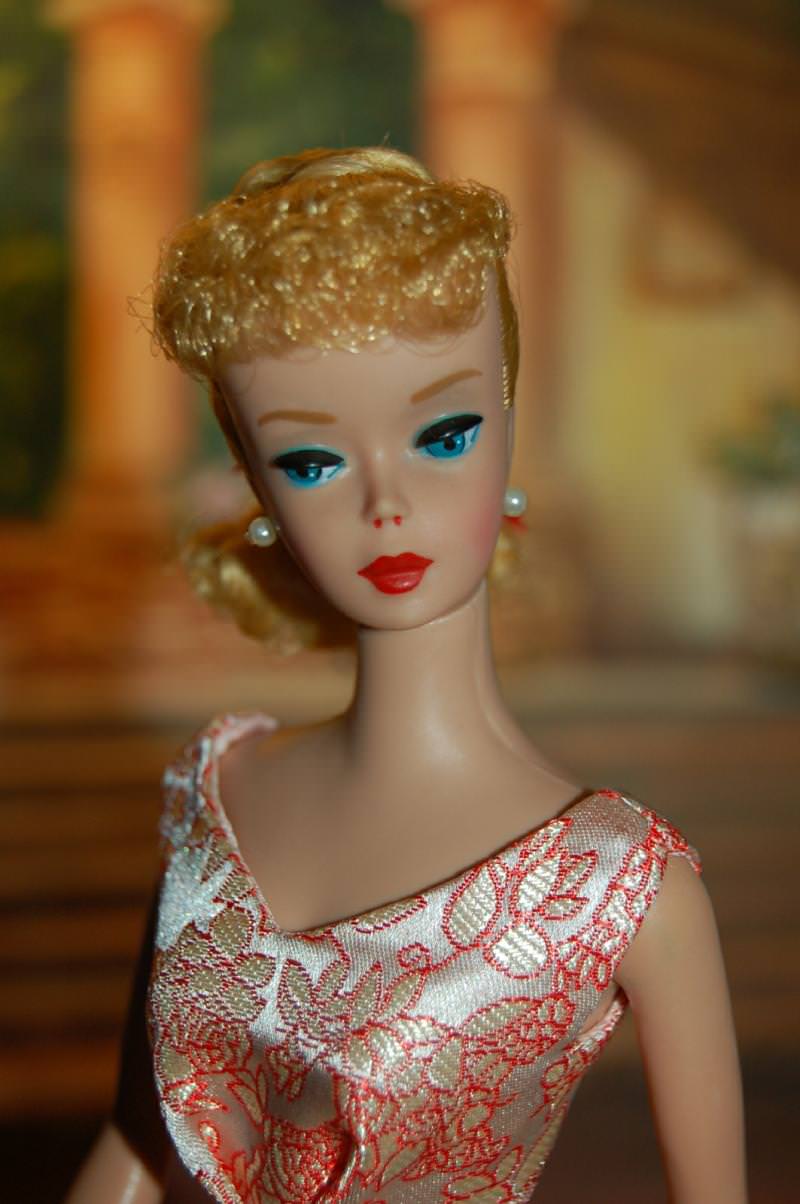 1959-1960

For young girls, Barbie has always been a must-have toy complete with Barbie's dream house, clothing, accessories and, of course, her famous boyfriend, Ken. In Turkey, you can find Barbie character bedding, room decor and even curtains. Five days ago, Mattel - the manufacturer of the idolized doll - expanded its "Fashionista" line, releasing three new Barbies. These dolls are size-specific; tall, curvy and petite, and have various skin tones, eye colors, hairstyles, trendy outfits and even flat feet. "Barbie has always offered girls choices: from 180 career options and the inspirational roles she represents, to her endless fashion options and accessories," said Evelyn Mazzocco, the senior vice president and global general manager of the Barbie empire. From a financial perspective, this recent move by Mattel is obviously an attempt to increase sales of the famous doll, which have declined in recent years. From a sociological aspect, however, the evolution of Barbie - a global and cultural icon being sold in 150 countries worldwide - says much more.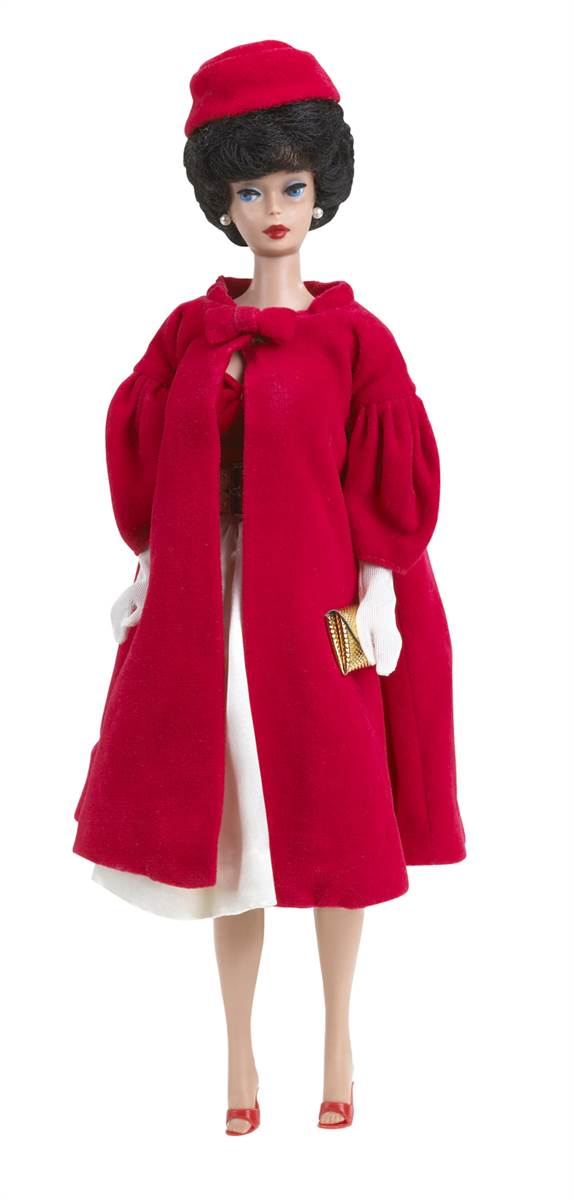 1962
First appearing in a black-and-white striped swimsuit, Barbie has represented beauty and fashion for decades. In 1965, the American Girl Barbie hit the market, complete with a bob haircut. Later, in 1971, Live Action Barbie joined the ranks on store shelves wearing a hippie headband. This doll has even ran for president six times since 1992, appearing in a royal blue skirt, jacket, high-heeled shoes and a string of pearls, with her hair carefully coifed in an elegant style. Mattel has not limited itself to toying with different variations of Barbie's clothes and her face, though. In 1980, the company released Black Barbie, featuring an afro. That same year, Hispanic Barbie was released, named Teresa.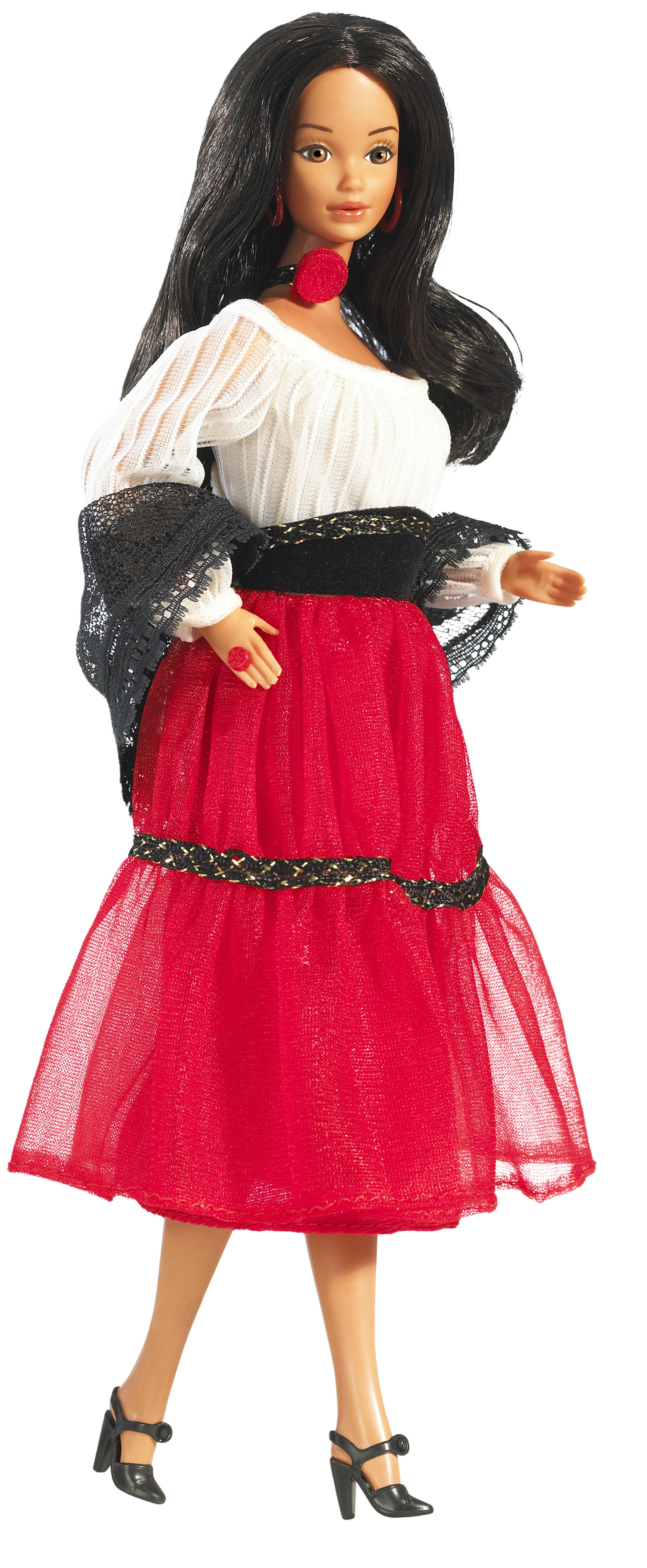 1980
Mattel has made great efforts to keep in mind the changing social trends while designing the blonde bombshell. Despite its popularity, the doll has also drawn criticism for its tiny waist and anatomically impossible body size. A number of studies have pointed to the damaging effects Barbie has on young girls, emphasizing the negative effect the doll has on the body image and self-esteem of little girls. The studies also revealed that the dolls could have long-term effects on female psychology as well, possibly causing girls to develop eating disorders. Indeed, an online survey conducted by Yahoo Health, released last month, demonstrates that the majority of teenage girls in the U.S. are unhappy with their appearance and have low body image. Of the girls surveyed, 94 percent said they are ashamed of their bodies. This survey shows why Barbie's unrealistic image poses a risk for young girls.
The evolution of Barbie is also closely associated with the standards of beauty that have also changed over years. Unrealistic beauty ideals take a serious toll on women psychologically, while the young girls who are influenced by super models and Barbie dolls strive to attain an unhealthy body size. In the 1950s, Marilyn Monroe became the gold standard for beauty among women and girls in the U.S. with her curvaceous body. Monroe's body mass index (BMI) was 19.1 - higher than the BMIs of today's super models. A decade later, flat-chested models like English actress and model, Twiggy, began to dominate beauty trends. Later, American actress Farrah Fawcett, super model Cindy Crawford and Victoria Secret model Heidi Klum - one of the world's highest-paid models - became beauty icons. The ideal standard for beauty ultimately morphed into the image of the stick-thin woman. The current standards are more or less the same for Turkish girls and women who have idolized slim models in recent years, even though the curvaceous woman is also a dominant type.
"The compelling fact is that, just as women have started to make dramatic gains in the areas of education, employment and politics, the ideal female body began to look like a malnourished, prepubescent girl, one who is weak, emaciated and non-threatening ... women were increasingly encouraged to discipline their bodies through diet and exercise to conform to ideals that were almost impossible to achieve," states the Bradley University's Body Project which aims to increase the awareness of the female body in all sizes and shapes. Maybe the lack of a "socially conscious" Barbie is one of the reasons behind the loss in Mattel's profits. "Barbie reflects the world girls see around them. Her ability to evolve and grow with the times, while staying true to her spirit, is central to why Barbie is the number one fashion doll in the world," said Mattel President and CEO Richard Dickson, underlining the doll's influence on girls.
According to TIME magazine, the updates to the iconic Barbie doll are part of an attempt by Mattel to ensure that the dolls more adequately represent modern women like Kim Kardashian and Lena Dunham, who both represent diverse standards of beauty to the young generation. Expected to hit stores on March 1, Mattel's "new" Barbie dolls will obviously open the door to redefining social standards of female beauty.