Venues all around Istanbul have begun their Valentine's Day preparations. You want to choose the most romantic, elegant and at the same time most pleasant venue for that night, don't you? But which one do you choose? Here are my recommendations.
My first suggestion is Vogue, one of the most elegant venues in Istanbul. It has always been my favorite with its gorgeous view. Deniz Zengin is Vogue's new manager, and he is one of the most experienced people in the sector. Along with its new manager, the staff has also prepared a special menu for the New Year. For starters, there is beef carpaccio or vogue salad with black truffle and pecorino cheese chips. The main dish options include grilled steak fillet served with almond and orange glaze, roasted peppers, homemade potato chips and mustard-cognac sauce and grilled sea bass served with artichoke, sea asparagus and wild thyme. The alluring dessert is the lava cake with chestnuts served with chocolate sauce, liquorice and vanilla ice cream. A live music performance of a trio consisting of violin, guitar and flute accompany the special menu served at Vogue. Vogue also offers a brunch special for Valentine's Day morning. Many types of meat and a sushi bar make a strong impression together with the rich breakfast choices. Vogue has always been an elegant venue with its service, view and decoration. I am sure that it will make a good impression on your valentine on Feb. 14.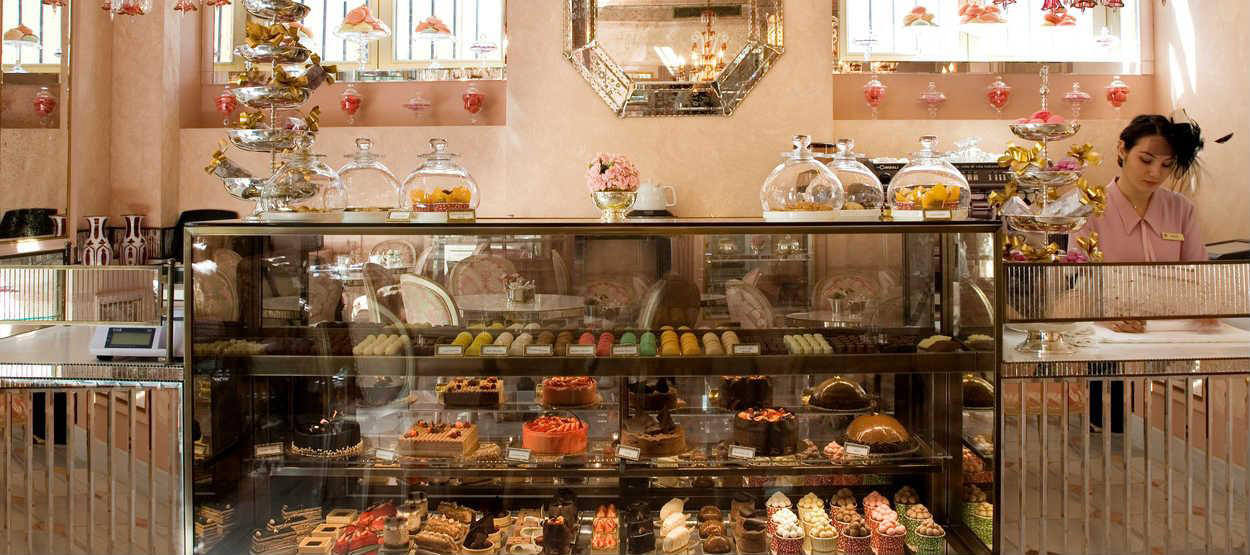 Another suggestion from me is a nostalgic one: The Pera Palace Hotel. The surprise of the hotel for that day starts at Patisserie de Pera. Heart-shaped macaroons and cupcakes in the bakery in the hotel ensure you make a good start to the evening. Couples who would like to spend an unforgettable evening at the hotel might prefer a romantic dinner prepared by Executive Chef Arif Kemal Doğan accompanied by live music in the Agatha Restaurant. You can experience the unique tastes on the menu, which is specially prepared for the day, accompanied by champagne and live music. The hotel also has a package that features accommodation options. Couples who prefer this package may stay in deluxe or suite rooms if they wish, and the couples could continue their day with the rich buffet breakfast served in the Agatha Restaurant the next morning.
If you want to get away from the city, my suggestion is the Narköy Hotel. A special program has been prepared for Valentine's Day in Narköy, which is the center of ecological agriculture and tourism located near Kandıra - only 90 minutes from Istanbul. The calming program the staff developed includes collecting berries in natural surroundings, a forest walk, joining organic agriculture activities and meeting cute farm animals. The rooms and the garden of the hotel will be decorated with flowers specially prepared for the day, and a unique menu prepared with natural products will also be served. I highly recommend it if you want to spend time with your valentine away from the overcrowded city.
Among the options without accommodation, I suggest İzoletta in Sarıyer where you will be surrounded by nature. The venue is rather romantic with its winter garden is located on the road to the Belgrade Forest. With a venue situated among trees and a fireplace, you can spend your Valentine's Day far from the overcrowded city. I especially love the Chester armchairs in the venue, and you can enjoy watching nature here all day. The venue's brunch service is also very good. You can have brunch on Sunday at İzoletta if you celebrate Valentine's Day on Saturday night, and you can take a walk in nature with your valentine. Also, visit the lake area in the forest and take some pictures. I congratulate İzoletta's owner, Erdem İpekçi, for creating such a natural and unique venue.
My suggestion for a gift for both men and women are the products of Hande Kasapoğlu who creates authentic designs. Definitely visit Kasapoğlu's store in Teşvikiye where you can purchase products made of natural materials interpreted with a modern and authentic theme. There are authentic designs made of silver. Also, the champleve inlaid products are practically works of art. Aside from many products for women, Kasapoğlu has options for men as well, including bracelets, cufflinks, rings and necklaces with masculine designs. Your love can be immortalized with these designs inspired by nature and humanity.