Fatih Küçük, a color blind painter, packed his bag and painting supplies before setting off on an adventurous journey two-and-a-half years ago. Since leaving his hometown of Samsun, he visited more than 200 village schools in 78 Turkish provinces, as well as seven countries around the world, where he has offered painting workshops to children. Küçük teaches children how to paint, travelling from one village to another, and presents a new perspective on art. He left Samsun with only his backpack and saved enough money to buy a bus ticket to the province of Malatya by painting portraits for money. Everywhere he goes, Küçük meets his basic needs through painting portraits on street corners, introducing the magic of art to locals. The artist hopes to introduce Turkish culture to children around the world, while encouraging people to make art.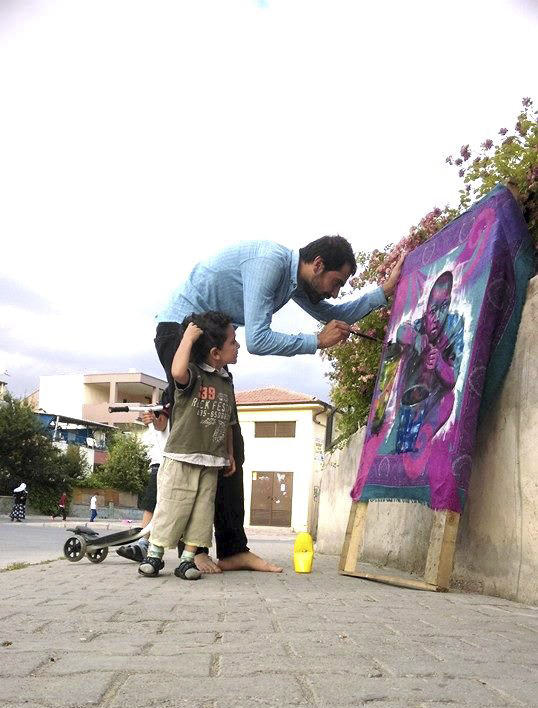 Küçük earns money by painting on the streets and uses the money to help paint school walls and offer workshops to students.

Küçük has visited more than 200 village schools across Turkey and painted these schools with school children. He uses the money he earns on the streets to help paint these walls, offering workshops to students. Küçük says that he does not have to worry about rent and bills, and a stable and monotonous life does not suitable.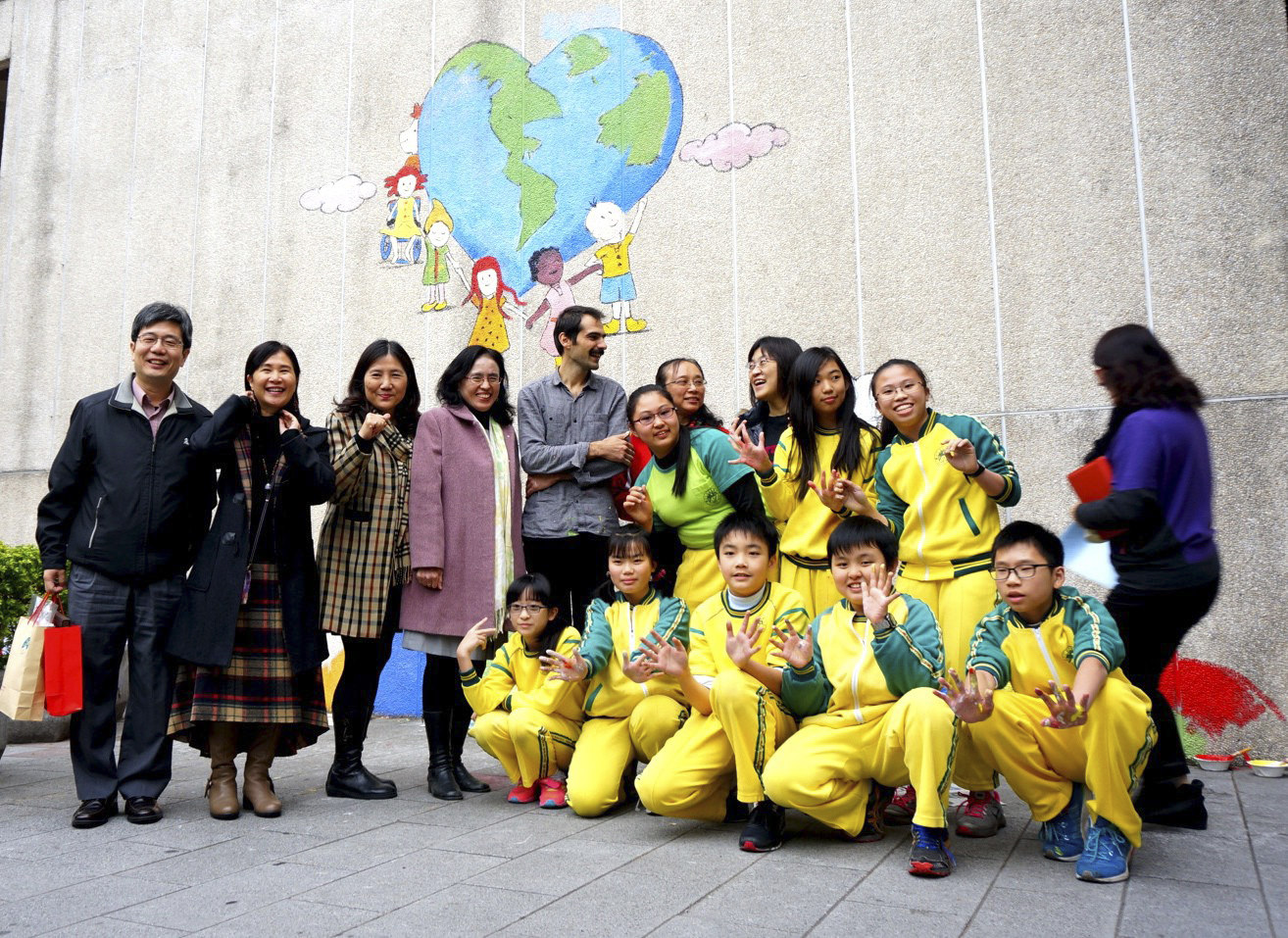 Speaking to İhlas News Agency (İHA), Küçük said, "During my journey which began when I set off with only a backpack and jacket, I have done volunteer work in village schools. I visited Taiwan, Japan, South Korea, Ukraine, Russia and Georgia and have worked with children from a wide range of cultural backgrounds." When Küçük visits a school, he is able to reach out to approximately 1,000 people including students, their parents and teachers. "This is very precious for me. I try to emphasize the importance of art education during my performances on the street. I am painting everywhere; on the buses and trains, and even at industrial sites. I have been dedicated to my solo project for the past two-and-a-half years. I learned that I am colorblind when I took a vision test and had a medical examination done during an attempt to join the police academy. I mix up every color, so the colors do not have names for me. I identify the colors from the texts on the paint tubes," said Küçük.
In the future, Küçük plans to bring his project to countries like Morocco, Belarus and Moldova. He will also continue his work in Turkey, and visit village schools in the provinces of Hatay, Gaziantep and Kars. "I do not belong to one city: I do not have a house, a key to my room, or bills to pay. All I have are the clothes on my back. When they are dirty, I wash them and put them on again, and when they are worn out, I buy new ones. Since I do not have any luggage, I can go from one place to another faster. I earn money with the portraits that I paint on the streets. I use some of the money to buy paint for the school walls," said Küçük. Although he tries to continue his project on his own, he also finds support from other people. "They invite me to their homes and have me paint something for a fee. Since my work is sincere and good-hearted, there are many people who want to help me."