Located in Şanlıurfa's Halfeti district, the historic Ulu Mosque, which was partly submerged due to Birecik Dam Lake, will open for religious services and be introduced to tourism after its base is restored. Announced as a slow city by the Cittaslow International Coordinating Committee in 2013, Halfeti, which is known as the "hidden heaven of southeast" for its historical stone houses and natural beauty, has become a tourism hub.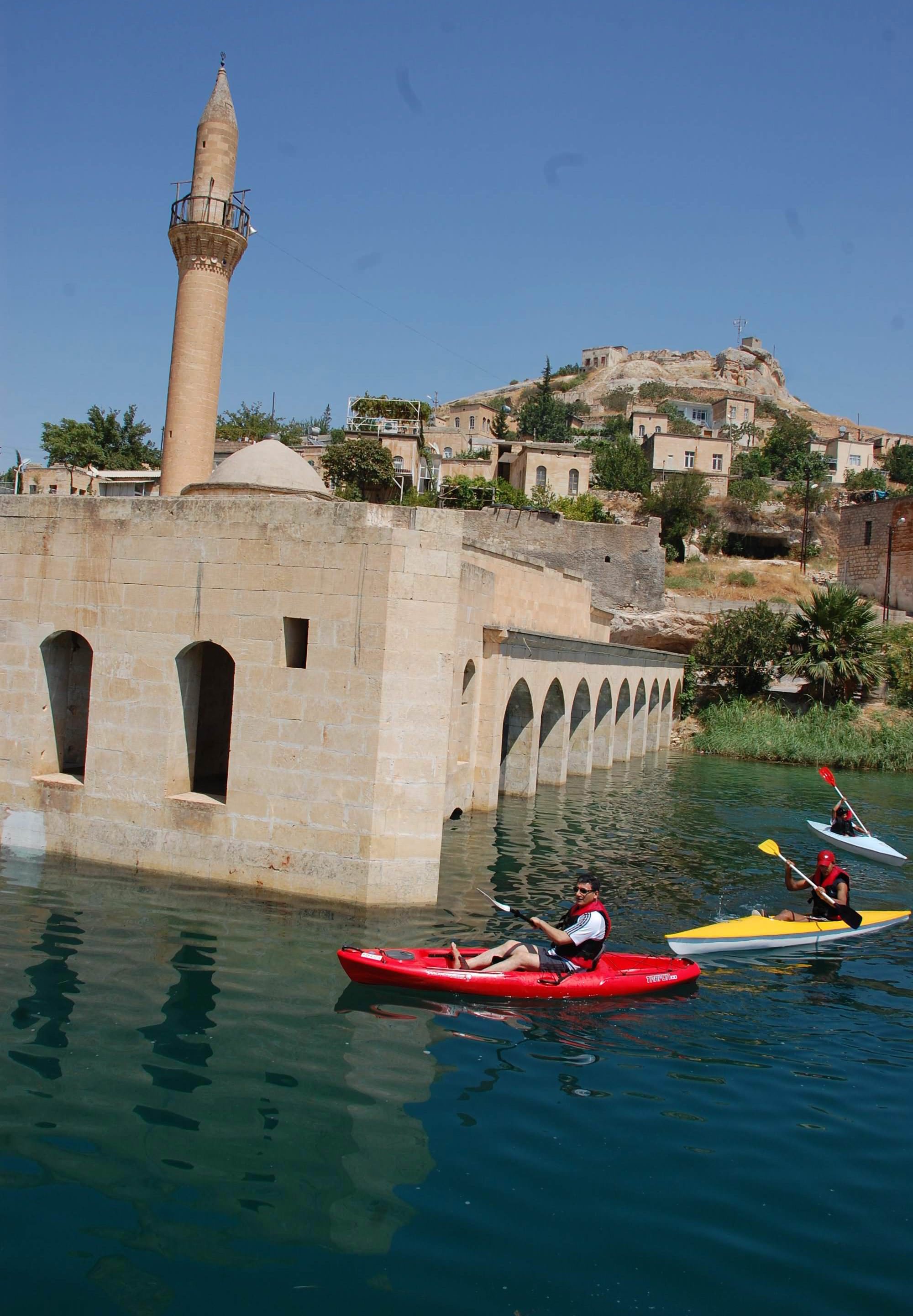 Tourists can visit the "submerged city" on boat tours. However, the 209-year-old Ulu Mosque, which is partially submerged due to the dam lake created in 2001, attracts the most attention. The Halfeti District Governorate has launched a project to open the mosque, which was built with special cut stone and a rectangular plan, to tourism and prayer. With the restitution, survey and restoration project, which will be carried out with the support of the Ministry of Energy and Natural Resources General Directorate of Energy Production and Distribution, the base of the mosque will be uplifted. Speaking to Anadolu Agency (AA), the district head, Mutlu Köksal, said the most-submerged areas are under more than half a meter of water once the Birecik Dam went into operation. He said that they initiated a project to reopen the mosque to prayer, and continued: "Since the mosque is a historical building, we have launched a project to restore it without spoiling its authenticity and historical texture as well as reintroduce it to tourism and religious services."
He also added that the project is approved by all related committees. Köksal said that they will soon begin the restoration and that they will use special work and new techniques to uplift the submerged parts of the mosque. "The mosque will offer services to both worshippers and tourists who want to tour the historical mosque," Köksal said. Lying near the Euphrates River, the district was moved 8 kilometers after the construction of the Birecik Dam. Thanks to its proximity to the ancient city of Zeugma and Rumkale, the district is a popular attraction in summer. Halfeti is also famous for its black roses that only grow in small numbers in the district during the summer. Watersports like surfing, waterskiing and fishing are also available for tourists.