"Hediyem Istanbul," the souvenir brand of the Istanbul Metropolitan Municipality's (İBB) cultural enterprise, Kültür A.Ş., has begun receiving applications for its design competition.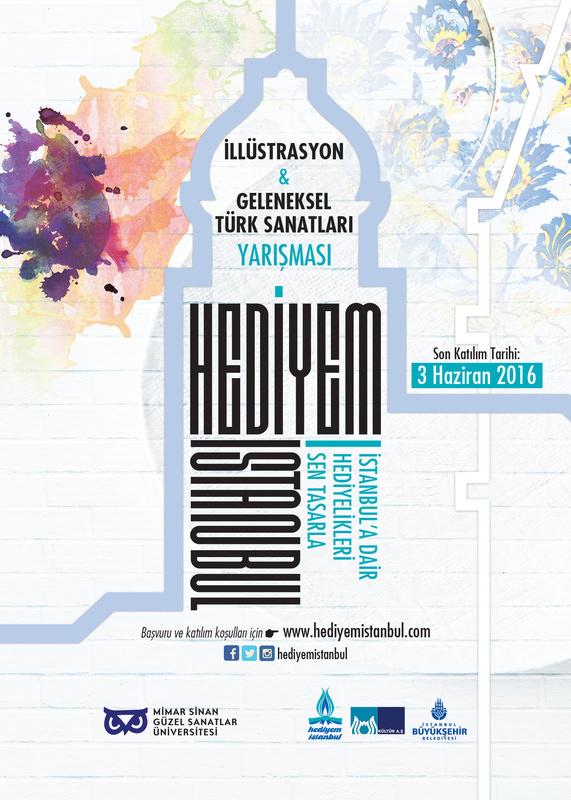 The organization, which is being held for the third time by the İBB aims to find the best designs for Hediyem Istanbul, which is known for its souvenirs reflecting Istanbul's unique history as well as cultural and artistic features. This year's competition will be organized in two different competition categories. The first is "Traditional Turkish Arts," which will include artworks such as ornamented manuscripts, miniatures, tiles and hand-carved works, while the second is "Illustration." The artworks that will compete are expected to symbolize Istanbul's historical, cultural and architectural values in an aesthetic way.
The deadline for the competition, which is open to all amateur or professional Turkish or international artists and supported by Mimar Sinan Fine Arts University, is June 3, 2016. The winner of the design competition will receive prize money worth TL 8,000 ($2,808), while the second will receive TL 6,000 and the third will receive TL 4,500. Moreover, the five designers who win the Mention Award will receive TL 1,000. For further information, you can visit:
www.hediyemistanbul.com
.