A deep-rooted spring tradition from Central Asia and long-celebrated through annual celebrations across Turkey, the spring festival of Hıdırellez, which takes on religious hues through legends associated with the figures of of al-Khidr (Hızır) and Elijah (İlyas), will be observed around Turkey on Thursday. Different variations of celebrations on the spring festival of Hıdırellez, a day which in Turkey welcomes the arrival of spring as well as the awakening of nature, can be observed in Balkan and Turkic countries, such as the similar Sabantuy, a Tatar summer festival held in June.
Hıdırellez Day is celebrated as the day on which the prophetic figure Hızır, associated with spring and rebirth, and Prophet İlyas, who is thought to bring rain to arid lands, are said to have met each other. The words Hızır and İlyas have since fused together, producing the name of Hıdırellez. This festival falls on May 5-6 in the Gregorian calendar, and April 23 in the Julian calendar, also known as the "Rumi" calendar. There are various theories about the origin of Hıdırellez. Some of these suggest that Hıdırellez comes from Mesopotamian and Anatolian cultures while others say that it belongs to pre-Islamic Central Asian Turkic beliefs. The tradition of Hıdırellez has been associated with various rituals and the day is also widely celebrated by Turkey's Alevis and Roma population.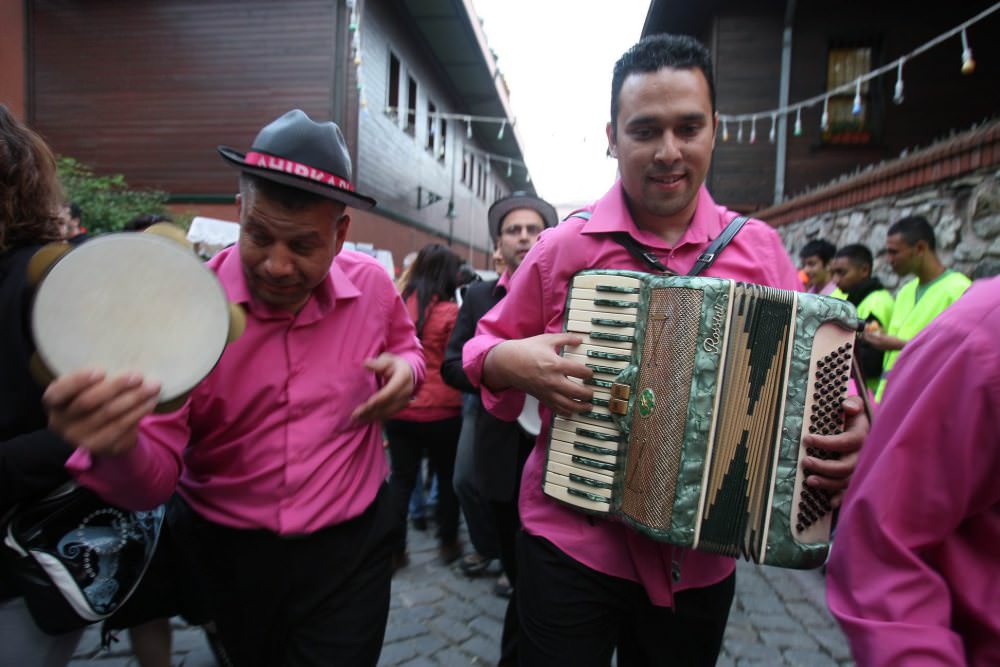 Hıdırellez celebrations always take place in green places, near sources of water, or near a tomb or shrine. Jumping over a fire on the eve of Hıdırellez is believed to cure sickness and prevent the evil eye, the belief that jealousy brings harm. Various practices are performed on Hıdırellez night, when it is said that Hızır brings blessing and abundance to the places he visits. Food bowls, pantries and purses are left out in the open. Those who want a house, vineyard or garden believe that Hızır will help them obtain such things if they make a small model of what they want.In Istanbul, Hıdırellez is celebrated annually on May 5 in Ahırkapı, a well-known Roma neighborhood. The evening will begin with a traditional march from Sultanahmet Square to Ahırkapı. Crowds will be gathering at 7 p.m. on Thursday where they will march to the Ahırkapı neighborhood, where people from all over the city flock to celebrate the festive affair. Improvised performances and musical performances with the davul and zurna, the traditional drum and shrill horn, will entertain guests.
Hıdırellez festival at Maçka Sanat Park

On May 5 from 4 p.m. to 11 p.m., Maçka Sanat Park in Beşiktaş will host orchestras, DJ performances and workshops for adults and children, all coming to celebrate Hıdırellez.
Make a wish
If you wish something on the day of Hıdırellez, it is believed that it will come true. On Thursday, a wishing tree will be set up at Istanbul's Zorlu Center outdoor area to revive the ritual. On the same day, a Romani orchestra will color the event venue with joyful melodies and live performances. The Hıdırellez celebrations at Zorlu Center will start at 12 a.m.
Kakava Festival in Thracian region

Likewise, Roma people celebrate the annual Kakava spring festival near the Tunca River in the western Turkish city of Edirne, near the Turkish-Bulgarian border, every year on May 5. The return of spring is celebrated during the festival, which starts on the night of May 5 and continues in the dawn of the next day at the bank of Tunca River. The festival represents the rebirth of nature and purification of one's self. In the evening, groups gather around a big fire in the town of Sarayiçi. Hundreds of people observe the festival by dancing and singing until the next morning. They appear in traditional outfits and perform a Roma folk dance. Some women draw pictures of their wishes on small pieces of paper and hang them on a wish tree. They also pick small tree branches to decorate their cars and homes. This year, the Roma people will light up a giant fire in Sarayiçi on May 5, accompanied by cultural events near the Tunca River next day. Edirne, home to a large Roma community, sees the most crowded Hıdırellez celebrations with people from all over the country as well as foreign tourists.
Festivities continue in Antalya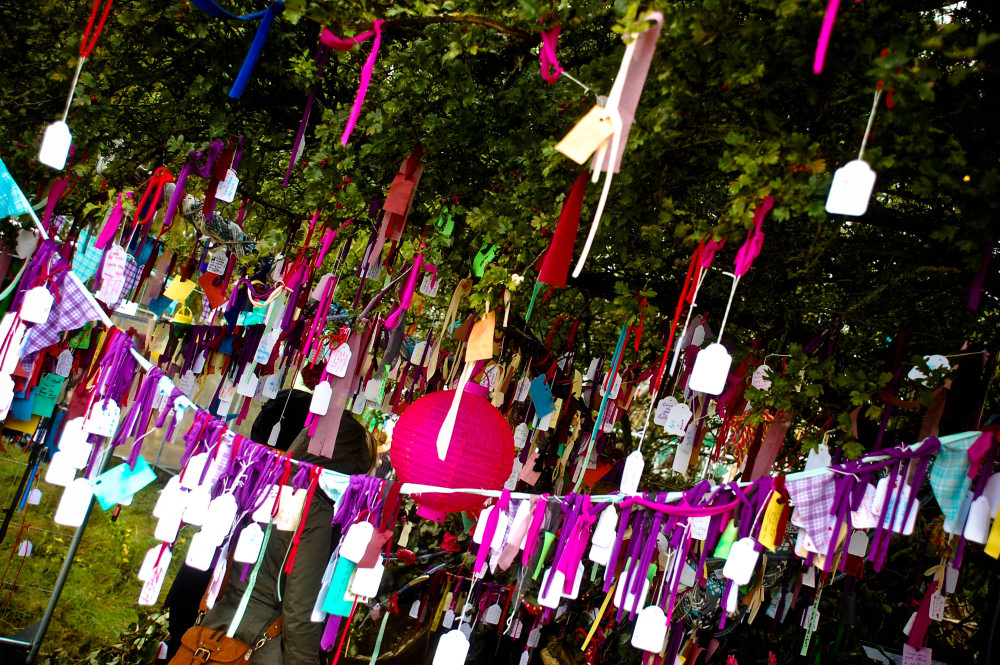 Hıdırellez celebrations will take place in coastal Alanya in the southern province of Antalya. The celebrations will start at 7 p.m. on May 5 and continue until the next day. While local musicians will entertain guests, flower and stone-painting stalls will be set up in workshop sessions. Guests will throw their wishes into the sea or put them on a wishing tree. A festival fire will also be lit on the beach.