Physical therapist Professor Turgut Göksoy, 61. dedicated his life outside of medicine to his extensive collection, which includes an original film reel of an Elvis Presley movie, Ernest Hemingway's camera, Ayhan Işık's classic automobile, 25,000 film reels, 300 cameras and much more. I paid a visit to Göksoy's "museum house" to take a peek at the collection.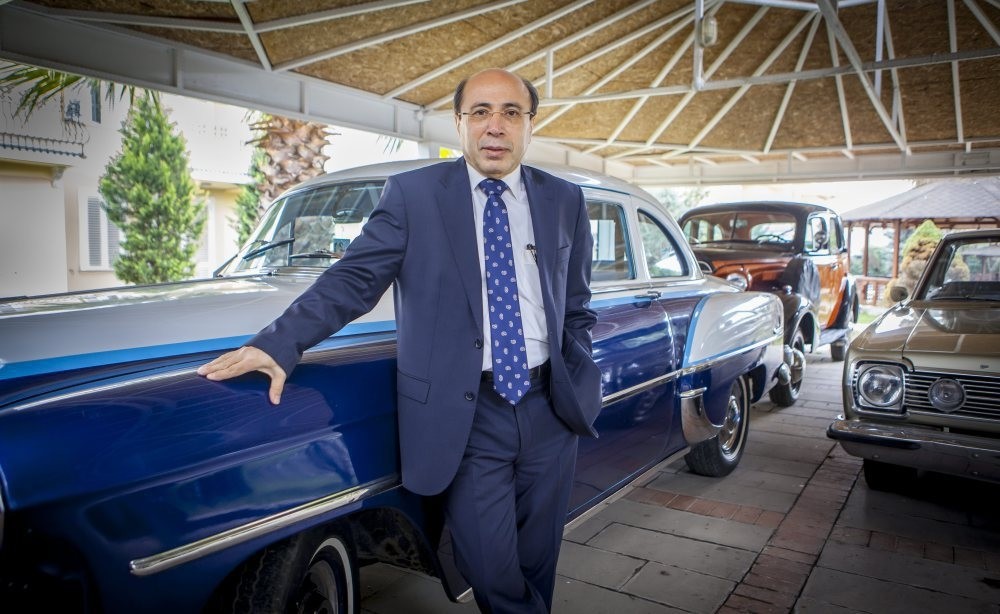 Professor Göksoy assembled his collection, which he calls the "meaning of his life," over many years with the utmost care. He became a frequent visitor to second-hand booksellers and auctions, and managed to improve his collection by featuring rare artifacts collected from all over Turkey. Apart from the pieces he collected in Turkey, Göksoy, who is also a traveler, collected various items from the 58 different countries he has visited. His collection grew so big that the collection could not fit into his house. Finally, the collector decided to turn his summer house into a museum. His collection currently includes 25,000 films, 7,000 photos, 5,000 film posters, 300 cameras, 25 film players, hundreds of books, eight classic cars and much more, all kept in his four-story summer house in the Tuzla district of Istanbul. As soon as I entered the garden, classic automobiles caught my eye. Göksoy – just like a tourist guide – began to tell me about his collection. He has eight classic automobiles, including the one that the legendary Turkish actor Ayhan Işık used in one of his films, and the car in which U.S. President John F. Kennedy was shot. When I walked into the house, which is looked after neatly, an antique artifact caught my eye from every corner.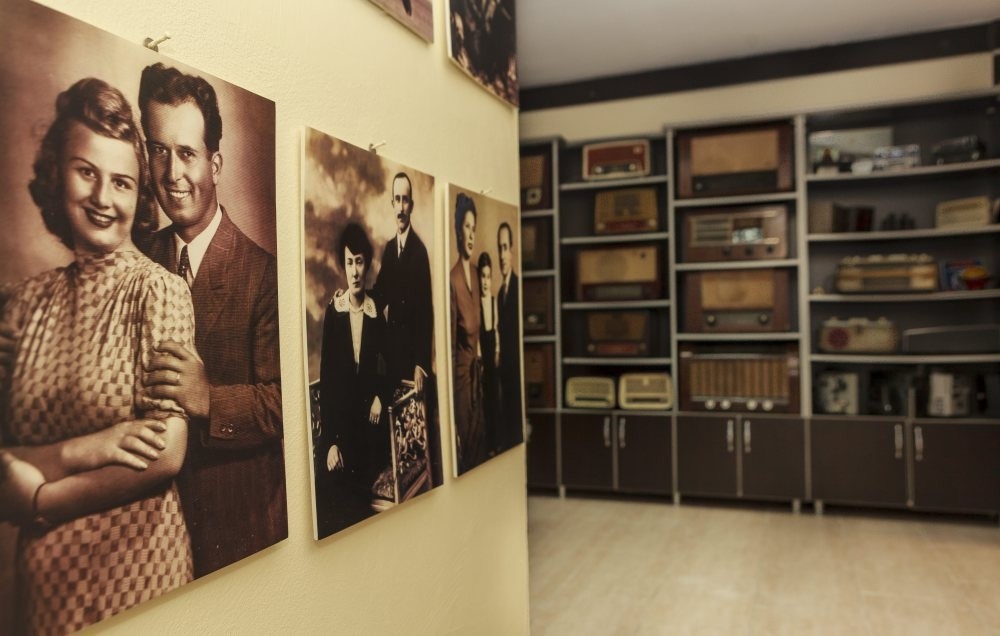 There is a piano dating back to the 1800s, and a gravure drawing of the Ottoman Sultan Selim III on the ground floor. Göksoy showed me hundreds of books and photo albums in his study. He proudly stressed that the lithography books dating back to the 1800s are originals, and features stories and works from Italian and Spanish painters. He took out one of the photo albums and said, "These are cultural heritages that we took over from the past. For example, I collected all the photos of a single man at the Foto Sabah exhibition. I sorted them out and put all the photos featuring people wearing hats, family photos and portraits in these albums. However, the real adventure is in the basement." We went down the stairs with excitement and saw the real surprise. There are three different rooms in the basement. At first, we got into a dark room where Göksoy keeps all his radios, record players and many other antiques. While Göksoy talked about his collection, I saw the light in his eyes, as if he was talking about his children: "My father was a sergeant in the military, but he also took photos due to financial difficulties," said Göksoy. "I began to help my father in the darkroom at the age of 10. In this room, you can find every tool that you need for a darkroom. I know how to use every one of them."
When his financial status got better in 1994, Göksoy began to improve his collection and many rooms were added to the basement filled with his antiques. He later showed me his posters of foreign and domestic films. The collector is in possession of roughly 5,000 foreign and domestic film posters, which he looks after with utmost care. After scanning through the posters, Göksoy led me to a cabinet where he keeps his treasure: a collection of 300 cameras. From wooden cameras that are considered as the forefathers of modern cameras to a spy camera that was used in World War II in 1945, Göksoy's camera collection is very extensive. While I was fascinated by the cameras, Göksoy reminds me that he is also in possession of Ernest Hemingway's camera, and the camera that was sent as a gift from Thessaloniki to the Ottoman Sultan in the 1870s.
Göksoy is so emotionally linked to his collection that he found himself researching the lives of the previous owners of the items in his collection. He told me that he visited the museum-house of Ernest Hemingway in Miami just to see pieces from the writer, because Göksoy has his camera in his collection. He then showed the room where he keeps his films, and informed me that he has 900 original film reels including 35 mm, 18 mm and 16 mm and a total of 25,000 film reels in his collection. When I asked him whether he has any unique film reels which are the only one remaining, he said that his film reel of Muhsin Ertuğrul's "Bir Millet Uyanıyor" (A Nation Awakens) is the only copy available. He also showed me the original film reel of Elvis Presley's movie "Love and Gamble." Göksoy began to play an old movie from the late Zeki Müren, who was one of the most talented musicians that Turkey ever had, and we journeyed through the Istanbul of the 1950s, sitting on the old chairs of the iconic Yeni Melek Cinema Hall of the 1940s. "I purchased the old chairs of the Yeni Melek Cinema Hall to feel the atmosphere of old theaters," said Göksoy, and we sat back and enjoyed our trip down memory lane.