Even though Istanbul is a crowded and chaotic city, its natural beauties offer the perfect escape from busy streets and traffic jams with parks, forests, beautiful judas trees and a wonderful view of the Bosporus. One of the best parks I have found in the city lies on the shore of Maltepe on the Asian side of Istanbul. The park and its 20,000 trees lie on 297 acres and is undoubtedly on par with the nostalgic Gülhane Park, which takes me on a journey into my childhood whenever I visit. Yıldız Grove and Emirgan Grove are two other rare gems you can find in Istanbul where greenery meets history.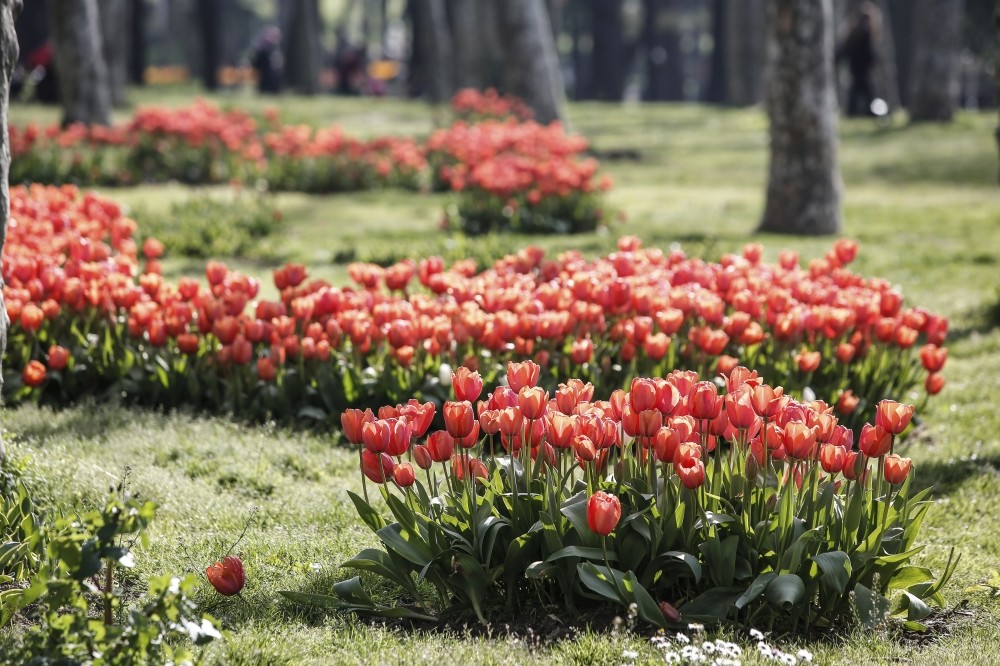 Gülhane Park
Gülhane Park, one of Istanbul's most famous parks, was once the outer garden of Topkapı Palace during the Ottoman Empire where a grove and beautiful rose gardens flourished. Years before it was inaugurated as an official public park by the city's mayor, Cemil Topuzlu, in 1912, sultans used the outer garden of the palace as a meeting place.
On Nov. 3, 1839, just months after Abdülmecit I succeeded his father Mahmud II as sultan, Mustafa Reşit Pasha read the rescript of Gülhane in the garden, marking the first concrete steps for democracy in Turkish history.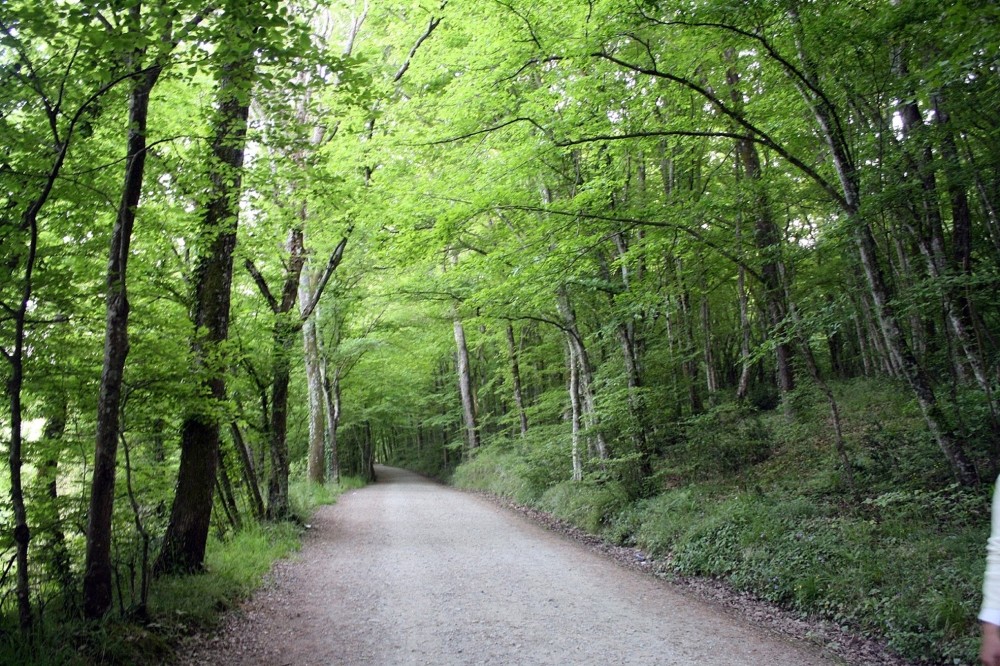 The huge Belgrade Forest in Sarıyer has grand splendor both in terms of size and features. It is notable for its running track and off-road tracks that span six kilometers.
Today, the park entrance is bustling with visitors and many Istanbul mayoral offices which sit on the right-hand side of the park's entrance. A statue of Aşık Veyse stands near the park facing the Bosporus, along with a Gotlar column that was left by the Romans. Istanbul's first zoo was also established in the park. Recently, a tulip festival was held in Gülhane Park that attracted many tourists and photographers alike.
Another natural wonder in Istanbul is the Belgrade Forest. The huge forest located in Sarıyer has grand splendor both in terms of size and features; notable for its running track and off-road tracks that span six kilometers. Named after the people of Belgrade who settled there when Sultan Süleyman the Lawmaker brought them to Turkey on his way back from a journey to Serbia, the forest is just 20 minutes away from Maslak, where skyscrapers line the sky. The forest entrance is accessible by car for a small fee. Once inside, visitors can see various wild plants, trees and animals as well as outdoor sports areas, cafes and picnic areas. Off-road paths in Belgrad Forest are ideal for bicyclists, and professional runners will surely not be disappointed by the running tracks in this forest. On the weekends, local families and visitors crowd the picnic areas, that generally fill up around 11 a.m.
One of the most popular places to eat in the forest is the Derya Cafe. The cafe, which operates out of a small wooden house, is cute and quaint, offering the perfect village atmosphere with its old-fashioned wood-burning stove, Turkish rugs on the walls and high ceilings. Wooden tables and hammocks beckon to visitors from a small garden behind the cafe. I recommend this place for anyone who would like to experience a village-style breakfast under shadows of camellias enjoying organic butter from Trabzon spread on chickpea bread. After breakfast, you can take a small tour of the forest on horseback, in a riding tour that is as enjoyable as it is affordable. Do not forget to have your picture taken to commemorate your experience.
Belgrade Forest also has several streams running through it, representing the forest's important role as a central water source in historic times. Dams which were built by the Ottomans are still visible today, and the streams in the forest run across a reservoir that is sure to add to the bliss of your experience here. It is important to mention that there are not many options for quenching your thirst and alleviating your hunger along the track. After leaving the forest, I recommend that families go to Izoletta to enjoy some good quality family time. Located 10 minutes from the forest exit, it is the perfect place to stop and reenergize. There are wide Chester sofas and other fine things to see and explore there.
Another natural wonder you will pass by on your way back from the forest is the Atatürk Arboretum. There are over 2,000 plant species in the plant center, which opened in the 1940s, and a big lake right in the middle of the park, which is closed on Mondays. It is possible to see swans and geese on the lake, too, and it is a great place for photo shoots. Although fairly small compared to the Belgrade Forest, the arboretum is ideal for people who want to take a short walk and for those who have a fascination for plants. There are many strict rules at the Atatürk Arboretum, and there is an admission fee. It's forbidden to bring in any kind of equipment or costumes that can be used for professional shoots. All special shoots come with a fee. With the exception of baby food and water, all kinds of foods, alcoholic and non-alcoholic beverages, pets, tripod, bicycle, ball, kite, balloon and other outdoor games are forbidden from the arboretum. The reason for this is the rising number of park visitors. Thus, you can understand how beautiful and popular the park is. Especially the huge marble fountain, the piers around the lake and the long road with high cedar trees are among the indispensable features of this park. Discover it as soon as you can with your loved ones.
Top 3 Restaurants of the Week
- Münferit / Karaköy
- Saigon / Şişhane
- Mia Mensa / Kuruçeşme
Top 3 Hotels of the Week
- Mandarin Oriental / Bodrum
- Splendid / Büyükada
- Alavya / Çeşme
Top 3 People to Follow This Week
- Alex Varlık / Businessman
- Pamir Pekin / Actor
- Semi Lichy / Chef