What
would be the answer if you ask someone to use a talent to depict their dream? If you ask this question to a writer they will answer this through writing. The painter, on the other hand, tries to depict his or her dream through abstract figures. However, entrepreneurs have to produce algorithms in order to create and realize their dreams. They pick the right humans to achieve this dream and solve the financial problems for their team's long-term motivation.
Then, what is the power behind the U.S that enables it to become the leader of a global dream? In order to become a leader, first, one needs a huge functioning ecosystem. Last week, I had a chance to observe this statement during the press tour for Global Entrepreneurship Summit (GES 2016). The most talented entrepreneurs from all over the world, investors that can finance on every level, incubation centers, common study areas for research and experiments, universities and laboratories are the most valuable power of the U.S. As long as local administration and the government continue to work on developing the muscles that will back this vision up, there will be no problem. Moreover, the effect of Hollywood will contribute to this power each passing day.
Democracy for entrepreneurial diversity
U.S. President Barack Obama spoke at the GES 2016 event and gave the good news that the organization is no longer limited by his administration. Next year's event will take place under the auspices of the new U.S. president which will be chosen this year. The general concern is that the good dialogues with Obama cannot be maintained with presidential nominee Donald Trump if he is elected. However, the U.S. president is not the only force that turned Silicon Valley into a global attraction after all. Although almost all internet giants surfaced during the presidency of Obama, the wheels of the Silicon Valley's ecosystem will continue to spin. At least, this is our expectation. Yet, if things do not turned out as expected, the U.S. would be destroying the value that it created with its own hands and the global rivals of the U.S. would reveal their alternative powers. Global terrorism and the U.K.'s decision to leave the EU might cause certain changes. Especially, if the biased approach towards entrepreneurs which occurred as a result of global terrorism spreading to the rest of society, entrepreneurs might be affected negatively. Making concessions about human rights, democracy and justice increases the number of obstacles for the U.S. to become a global power. In other words, a more democratic, better managing and swifter justice system are necessary for entrepreneur diversity.
Hollywood: a pushing power on Silicon Valley
The only destination which was excluded from the GES 2016 press tour was Hollywood studios which are located at the center of entertainment and imagination in Los Angeles. Do not make the mistake of thinking Hollywood has no effect on Silicon Valley. The effect of excellence of the global dream will be created by Hollywood and its talents. Think about why the stars of Silicon Valley attended to the closing ceremony of GES 2016 which was also overseen by President Obama. The latest films about Steve Jobs and Facebook are the productions that dignify and improve Silicon Valley's brand value. Children in Indonesia, Turkey, Greece or China will grow up watching these films and dreaming about working at Silicon Valley one day. If you have a power like Hollywood industry which can make dreams for people, you can sell anything. The only crucial power that U.S's rivals such as Europe, India and China fail to create is Hollywood.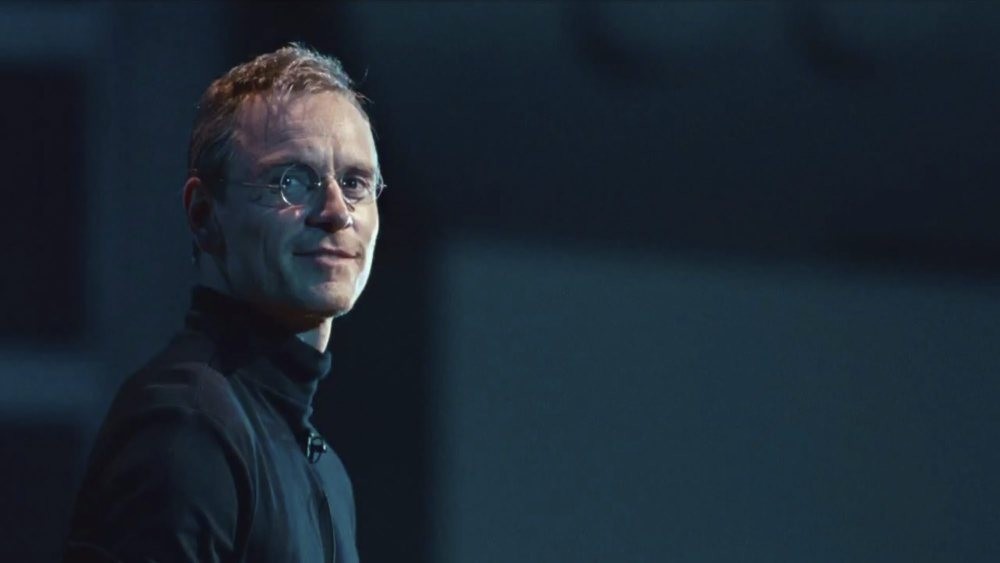 Michael Fassbender stars in the movie "Steve Jobs."
How Brexit affects the entrepreneurıal ecosystem
The biggest power against the ecosystem that is created by the U.S. is Britain's success in the music, film and media industries. I do not come to this conclusion just by looking at the number of scientific studies or companies' financial situations. If these were the important things, my job would be easier and I would say China. Britain is an important power thanks to their long-established university education, various financial options for entrepreneurs and the most important thing for me; the British film industry, music and media sectors. In fact, every global company or enterprise wants Britain's "media power on which the sun never sets" behind themselves. However, an enterprise established in the U.K. will have a hard time jumping to other regions in Europe after Brexit. Britons manages to become so arrogant that they shot themselves in the foot. Moreover, British democracy and the legal system might get badly injured because of Brexit.
A growing power in the Far East

Recently, I talked to a Turkish entrepreneur who has been living in Silicon Valley for the past 10 years. When I mentioned the 12-day GES 2016 press tour, he told me, "If I were 20 years old today, I would not take a job in the U.S. or Europe but in Singapore." Seeing me very surprised, he began to list his reasons: "For of all, they do not require any visa for Turkish citizens. It is enough for entrepreneurs to present a long-term business plan in order to stay instead of making you work hard for a Green Card. Second of all, you have a chance to reach out to all communities who speak English and Chinese. In other words, it is a true bridge between east and west. I can say that Singapore is a good place for entrepreneurs who want to involve in global business." What my friend said can be a good model for entrepreneurs who have already established their business model and want to grow. However, Singapore's enterprise variety might be limited in terms of the number of laboratories and human source.

Can China replace Silicon Valley?

I have come up a news article discussing whether China can be a new Silicon Valley or not by mentioning Chinese internet giants, the growth of scientific production and human resources. I can also add another note as the number of supercomputers in China has already surpassed those in the U.S. The data might sound quite alluring at first but it is important to remind that if media power along with film and art industries are not well developed that other improvements might not be enough alone. To have a diverse entrepreneurial environment, democracy, human rights and justice play a great role, yet the positive environment seems promising.