Surely, a good haircut is the makeup of men. But who can we trust with our hair abroad instead of our barbers in Turkey? Here is some advice for New York and Istanbul. Now sit in the barber chair and entrust your hair to the hands of the masters in nostalgic and elegant 1900s atmosphere.
In Turkey, one of the most nostalgic barbers that has drawn my attention is Sado. In the shop used by barber Saadettin Celiklioğlu for 25 years, there is an old-fashioned whiskey showcase with a mirror that can be remembered from Turkish films, crystal glasses and also a cupboard in which original Cuban cigars from Cohiba to Guantanamers are conserved. On all the barber shop's walls, there are paintings by many painters. In the background, Nat King Cole or Frank Sinatra plays. Sado offers men's barber services in full from haircuts to manicures in a nostalgic atmosphere. Even though you do not change your barber, come to this barber shop in Nişantaşı and chat with Celiklioğlu. View old photos of the famous customers such as Banker Castelli, actor Cüneyt Arkın and many others by watching the album in the waiting area.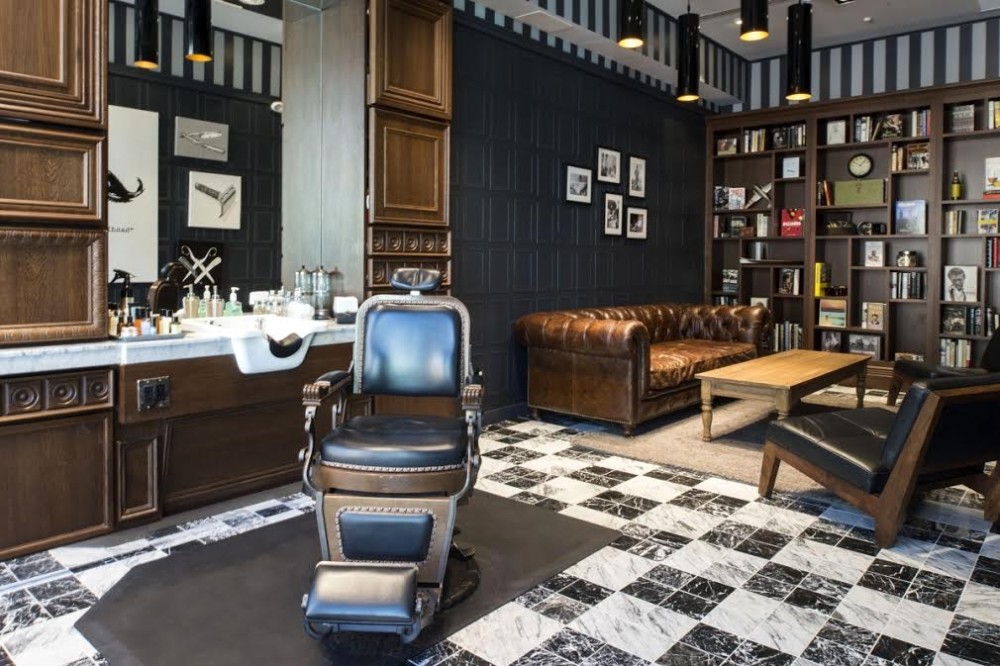 Another nostalgic place to visit in Turkey is the boutique barber of Soho House Hotel. The boutique has two chairs works with appointment. Tattersall ground coverings, old-style barber chairs in chocolate color and the bulbs reminiscent of old Hollywood films around the mirror will take you to the past. Even sink and faucet designs are in integrity with the place. In the barbershop, the British Neville brand is used. This barber is a rare place where you can find shiner cream having wax quality for your moustache in Turkey. In the same place, you can also make manicure and pedicure by lying against the retro televisions. Try at the first opportunity these services from which the persons who are not a member of Soho House can also benefit.
My first advice for outside of Turkey is the New York Shaving Company. In a word, it is a barber shop designed for the men who imagine that they were lords in their past life and who like baroque architecture. It is a "gentleman's" barber with crystal chandeliers, furniture made of mahogany, maroon velvet curtains and old-style leather chairs. The brand has many branches. As the location is close to United Nations at intersection of Lexington Avenue and 49th Street, it is a high probability that a diplomat may sits in a side chair. Old-style razors and scissors stand on the walls as framed. In addition, the New York Shaving Company is also famous with its own products. Especially, shave oils providing greasiness before shaving that I couldn't find anywhere in Turkey and that I buy in the U.S. are very good in terms of variety. Also, wax-type shave oils which give brightness to the moustache and beard can be found here. Likewise, you can buy old-type razor blades for yourself or your friends as a nostalgic gift from this same barber shop. On the way out, I suggest you to go to the cafe named Ess A Bage, founded in 1976 and exploited by an Austrian family and located a few street away. In this place that is famous with Bagel and various kinds of cream cheeses, taste the rare black bagel with walnut cream cheese which is my favorite and take a cup of fresh coffee with it. Double your new hair pleasure with these flavors.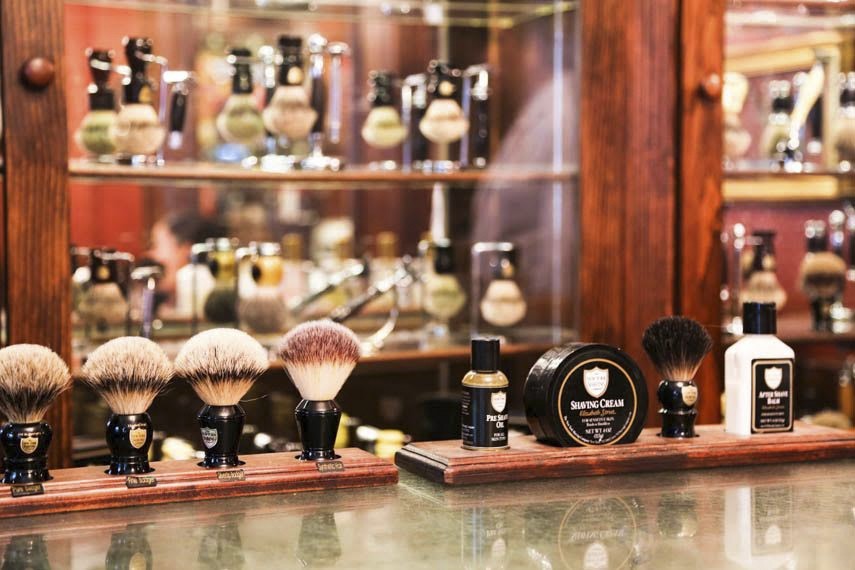 My other recommendation is Barbiere in New York's East Village. This shop with just two chairs is an Italian barber; hence the name. You will be in a nostalgic atmosphere again but this time, you can entrust your hair to master hands on the red chairs. After the shave, your skin care is made by an old method called the Morocco method. A special mixture with aromatic oil is applied to the skin. You learn from the photos on the walls that spaghetti service was made in the Italian barbers in the past. Because it is a two-person shop, it does not accept the customers without reservation. If you want to shave, ask the strawberry shaving foam especially. If you go the barber in the evening, I suggest that you make a reservation in advance for the Far East restaurant named Buddakan for after a shave. The place, which is one of the luxury restaurants of East Village, is ideal for the persons who love high ceiling and dim-lit dinners. An ideal place for making a great show of your new hair.