The Cemiloğlu family, at their Cemilzade candy shop in Istanbul's Selamiçeşme district, maintains the 133-year-old candy-making tradition inherited from their grandfather Udi Şekerci Cemil Bey. The family passes down the traditional methods for making Turkish delight, sweet paste and "akide" (hard) candy-making to members of the family through a master-apprentice relationship.
Barış Cemiloğlu, 42, the fourth-generation descendent of the patriarch of the Cemiloğlu family, keeps the candy-making tradition alive to produce Cemilzade delights and pastes whose reputations have crossed the borders of Istanbul to become a cultural element associated with the city.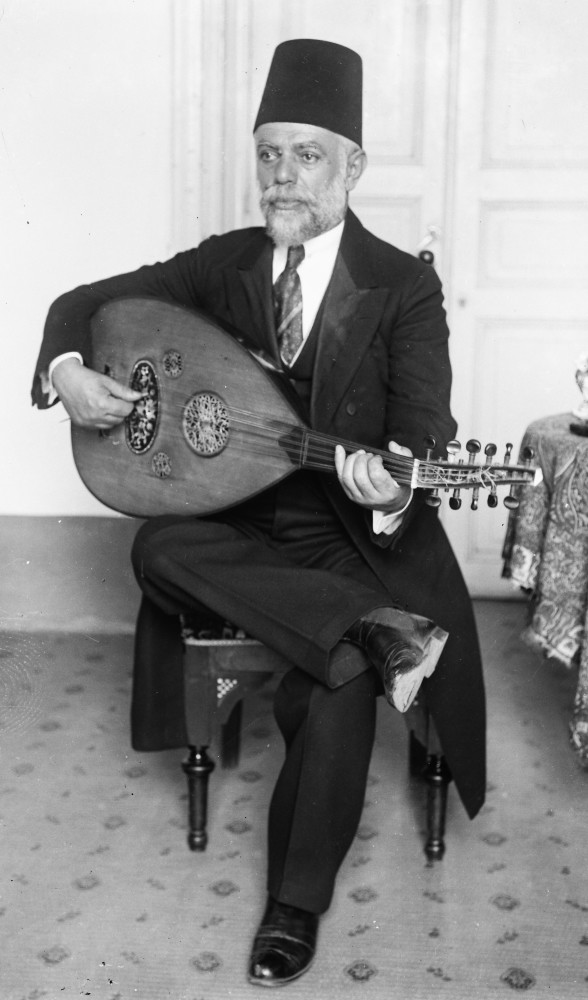 Udi Şekerci Cemil Bey
Şekerci Udi Cemil Bey opened his first candy shop in Istanbul's Şehzadebaşı region in 1883. His grandson Barış Cemiloğlu told Şekerci Udi Cemil Bey's life story, filled with music and candy.
Cemil Bey: a candy maker, composer, oud player and "hafiz" (memorizer of the Quran), was born in Istanbul in 1867. When his father Hasan Tahir Efendi passed away, the chief imam of the Şehzadebaşı Mosque, 12-year-old Cemil had to make a living for his family as the eldest son of the family. At first, he worked as an apprentice in a jewelry store in the Grand Bazaar and then began his apprenticeship in a candy store. He fell in love with candy-making. He learned the details of candy-making while taking lessons. In 1883, when he was only 16 years old, Cemil Bey opened his first candy shop in Şehzadebaşı. As he made delicious Turkish delights, sweet pastes and akide candies, his passion for candy-making and music intertwined. Cemil Bey made all the sweets in his shop with his own hands, but continued to compose music.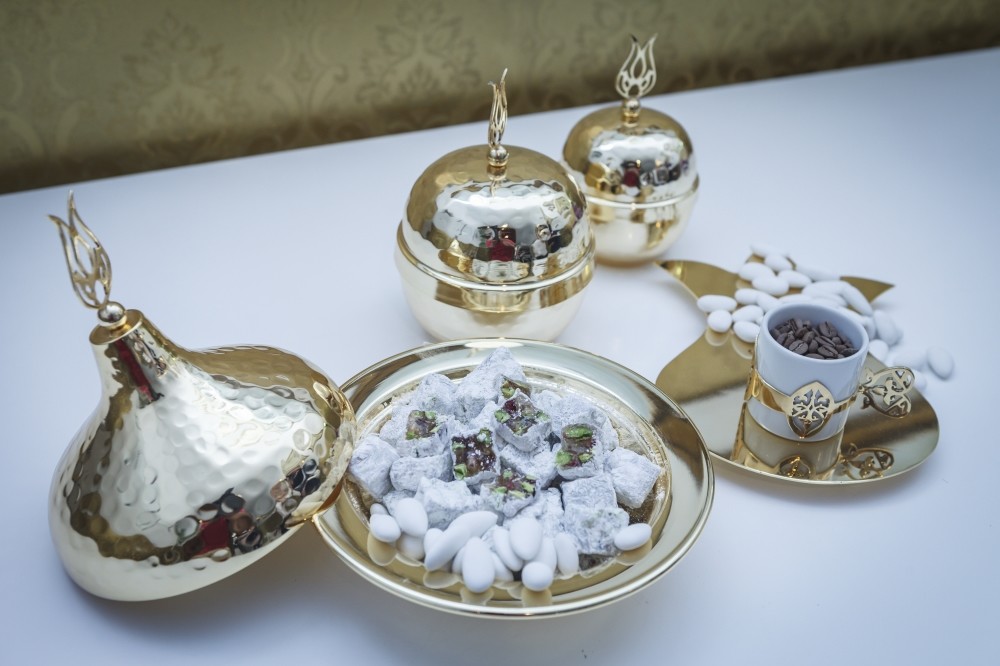 The area where Cemil Bey's candy store in Şehzadebaşı became a place where Ottoman theater flourished and artists gathered, and Şekerci Udi Cemil Bey would join singers and musicians at the Fevziye Kıraathane (coffee house) and practiced music. He began to show his virtuoso as an oud player at the coffee house next to his candy shop. Apart from the prominent artists in Istanbul of the time, Tanburi Cemil Bey, one of Cemil Bey's closest friends, also participated in these concerts, which were sweetened with the delights and pastes from Cemil Bey's shop.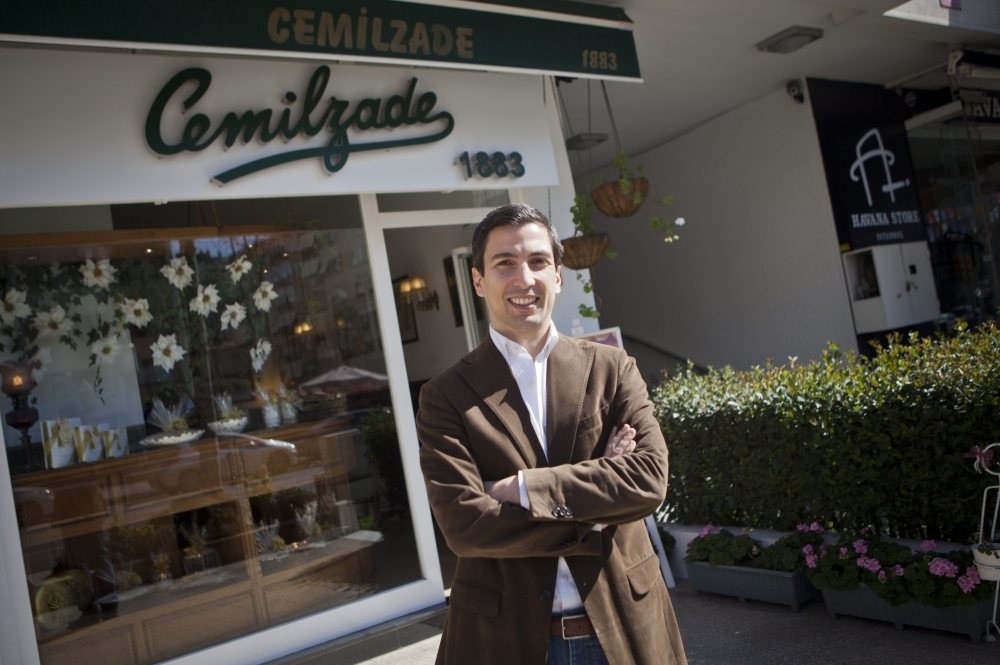 Barış Cemiloğlu
Cemil Bey's reputation grew bigger every day; and he was assigned as oud player and instructor to the palace orchestra, Müzika-i Hümayun, at the age of 31 and was praised by the Ottoman court. While he was working as the imam of the chambers of Mediha Sultan, a sister of sultan Abdülmecid II, he became her private music instructor. Thanks to his success and service in the court, Cemil Bey received a firman of gratitude from Abdülmecid II.
Cemil Bey soon became a renowned musician and received an invitation from then Khedive of Egypt Abbas Pasha. Cemil Bey who was not eager to accept these kinds of invitations, decided to visit Cairo in 1909 after Abdülhamid II was dethroned, and Istanbul became heated. His decision became a turning point for the rest of his life. His reputation as an oud player grew during his six month stay in Cairo; yet his mind was always in Istanbul. To convince Cemil Bey to stay in Cairo, the family of the Khedive promised Cemil Bey they would open a candy shop in Cairo. Cemil Bey soon brought his family to Cairo as well. In 1909, he opened his candy shop in Cairo and his delights and pastes became so famous that people waited in line in front of his shop before the Eid festival.
Cemil Bey's longing for Istanbul was reflected in his musical compositions. He passed away in Egypt in 1928, still missing Istanbul. His family lived in Egypt for 10 years, but decided to return to Istanbul in 1938 when things became difficult on the eve of the World War II. While Nurettin Bey, one of Cemil Bey's sons, inherited Cemil Bey's passion for music, his other son Mehmet Ali Bey tended towards to the art of candy-making. Mehmet Ali Bey opened the Camilzade candy shop in 1938 in Kadıköy, and Cemil Bey's sons offered the unique tastes of delights and pastes to Istanbulites at the same shop until 1985, when the owner of the shop decided to sell it. Cemilzade then moved to Selamiçeşme. Today there are four branches of this century old candy shop in Istanbul. The secret formula of the delights and sweet pastes continues to be passed down within the Cemiloğlu family through a master-apprentice relationship.