Less than a week after Prime Minister Malcolm Turnbull announced an investigation to probe a television expose that showed graphic mistreatment of incarcerated youth - mostly aboriginal - Australia's government has been forced to cave in to pressure from indigenous groups.
The footage showed young boys being stripped naked, tear-gassed, shackled and held in solitary confinement in a juvenile detention center in the Northern Territory, where more than 96 percent of detainees in such facilities are aboriginal youth.
Protests on the weekend echoed nationwide anger and lack of confidence in the investigation, specifically due to lack of indigenous representation and consultation.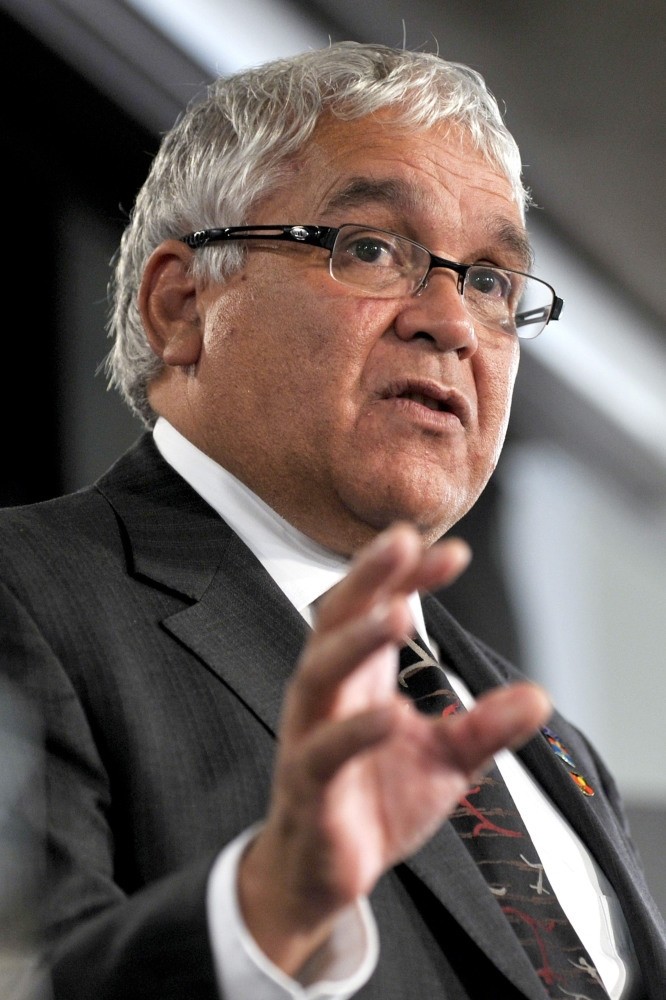 Mick Gooda is regarded one of Australia's most highly regarded indigenous leaders.
Questions were also raised over perceived conflict of interest regarding the head of the inquiry, Justice Brian Martin, a former judge in the Northern Territory where his daughter worked for the attorney-general from 2009-2011, a period covered by the inquiry.
At noon Monday, Martin announced that he was standing down from the position and just over an hour later, Australia's attorney-general announced Martin's replacement - two joint chiefs, indigenous leader Mick Gooda and former Supreme Court judge Margaret White.
George Brandis told a press conference in Brisbane that the government had "heard and heeded the many indigenous voices who have asked for the representation of an indigenous person on the Royal Commission".
There has been great agitation within the indigenous community, with many viewing the exclusion of its members in the inquiry as another snub and distinguished spokespeople expressing their outrage.
A spokesman for a key group of Australian indigenous organizations, John Paterson, had earlier told Anadolu Agency that the government's lack of inclusivity was "disrespectful".
"I've been inundated with emails from Aboriginal Territorians, who are angry and upset," he said Friday.
On Tuesday, Paterson told Anadolu Agency that he "welcomes the announcement and looks forward to meeting with Mick and Justice White."
Brandis described Gooda as "one of Australia's most highly regarded Indigenous leaders".
"He has the respect of both sides of politics, as is evident from the fact he was appointed as the [Australian Human Rights Commission's] Aboriginal and Torres Strait Island Social Justice Commissioner by a Labor government and reappointed by the coalition government," Brandis said.
He underlined that a range of indigenous group, including the National Aboriginal and Torres Strait Islander Legal Service (NATSILS) had recommended Gooda.
On Tuesday afternoon, Anadolu Agency spoke briefly to co-chair of NATSILS, Jackie Huggins, as she was about to board a plane.
"I think it's an excellent partnership between two highly experienced individuals," she said of the new appointments.
Asked what Gooda will bring to the government inquiry - termed a royal commission, which is established under legislation that confers specific powers of investigation - Huggins said: "In every aspect of aboriginal lives, Mick has been a strong advocate for us.
"Having Mick in this position will transcend many barriers and get to the real heart of the matter."
Gooda has pushed hard for indigenous representation, and indigenous groups and legal organizations around the country have applauded his appointment as co-commissioner.