Initiated in the Aegean city of İzmir, the Red Flag project is expanding. It is a project that focuses on locations and transportation to ease the life of people with disabilities. The project, which started in İzmir and has continued for the last three years, aims to increase the number of places accessible to people with visual, physical and hearing disabilities. These casual places or venues can have two stars or three stars for the project after receiving approval from the Red Flag commission of the metropolitan municipality. Currently, there are 50 places on the piers of Bostanlı, Karşıyaka, Konak and Üçkuyular.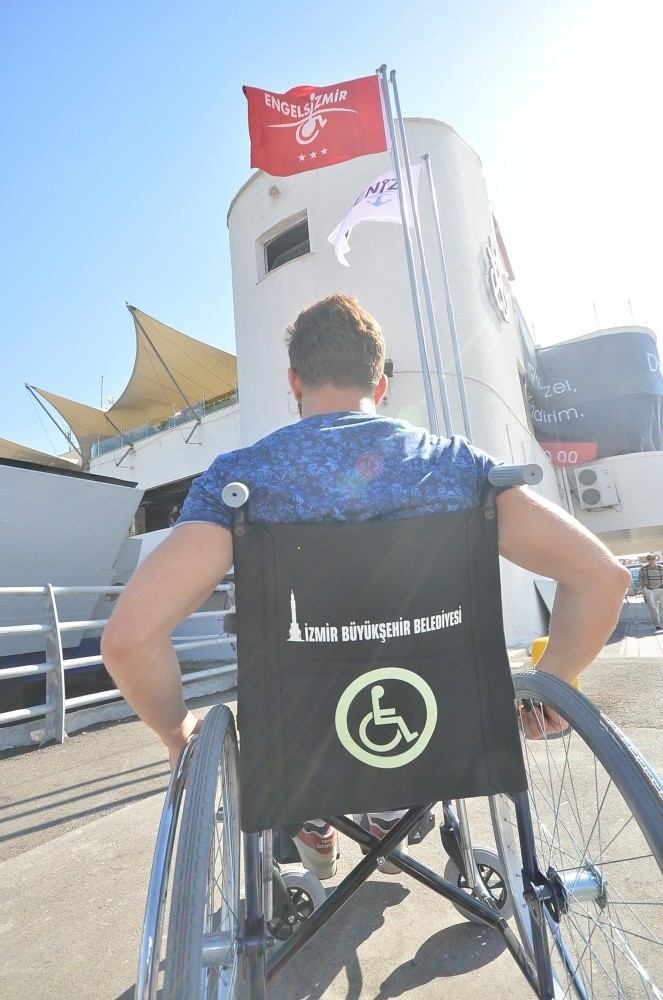 İzdeniz General Manager Salih Arslan said that a total of 11 catamaran-style passenger ships have begun offering services and all these vessels are accessible to the physically, hearing and visually impaired. "We are responsible for offering the best service to people with disabilities as much as we can. We have overcome the physical deficiencies on the piers in Karşıyaka, Konak, Bostanlı and Üçkuyular and certain places have received three stars from Red Flag," he said.The project to increase the quality of life for people with disabilities in the city gives red flags through a commission of representatives from various institutions.
The venues that want to receive red flag stars apply to the İzmir Metropolitan Municipality's Department of Social Projects with a petition. The supervisory committee chosen among the members of the commission inspects the places on site and presents their report to the commission. The commission decides whether the applicant will receive a red flag or not according to quality and the number of accessibility features it offers. If the applicant is deemed worthy of a red flag, the decision is approved by the İzmir Metropolitan Municipality City Council.