With their latest brands and products, a number of different Turkish firms are joining IFA (Internationale Funkausstellung - aka Berlin Radio Show), a leading annual trade show for consumer electronics and home appliances taking place in Berlin until Sept. 7. Decades ago, in 1924, the IFA trade fair took place for the first time, displaying wireless radio technologies. This time, new generation OLED TVs connecting wireless internet are the event's rising star.

At the IFA, one of the oldest industrial exhibitions in Germany and also the biggest of its kind in Europe, Turkish manufacturing brands like Arçelik, Beko and Gurundig as well as Vestel, which acquired the brand rights of Toshiba and Sharp, are showcasing their recent technologies at stands. The giant event will help companies to reach a trade volume of 5 billion euros. Last year, the fair's turnout trade volume was around 4.5 billion euros. Each year, new companies join the event, offering a chance to make new trade agreements. Again, according to last year's figures, participating companies broke a record rate in business agreements, reaching 4.3 billion euros. Similar success is expected this year as well.

High demand

Vestel and Arçelik are taking their place in the global TV competition through the fair where OLED TVs, which are thinner and more efficient than LCD displays, attract great interest. Considering that nearly all TVs have wireless internet connection, OLED TVs obviously make a difference. TV manufacturers at the IFA are networking with each other to avoid a possible recession in TV sales next years as the Olympics and European Championship, a strong element on TV sales, have already passed.

Operators and internet companies' TV content services will also make personalized TV broadcasts come to forefront in the near future. Like smartphones, TV sets will have different skills and content services through apps downloaded via wireless connection.

Aside from smart TVs, smartphones, cameras and wearable technologies, the IFA also introduces robot technologies, 3-D printers and home appliances. However, virtual reality, drones, artificial intelligence products, large TV screens and internet-based music services will obviously leave their mark on the fair.
Experience virtual reality with Venus Glasses
Vestel's Venus VR, the debut virtual reality glasses, were also introduced at the fair. The glasses will be on sale from 99 TL ($33). Nearly all smartphone manufacturers are displaying their 360-degree glasses. Samsung has taken its first step in 360-glasses with Galaxy Note 7. The 360-degree cameras will draw interest for VR glasses. Other companies like Lenovo and Huawei are also expected to introduce new products to the smartphone industry.
Your pet is not alone anymore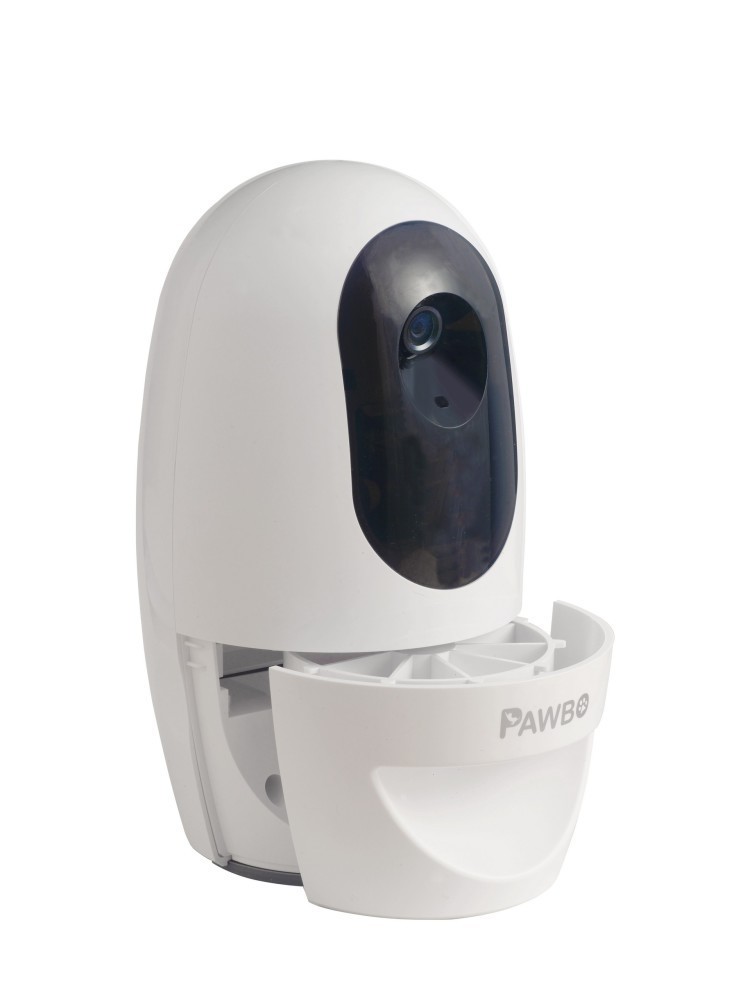 Pawbo+ is a wireless interactive pet camera that helps pet owners who have to leave their pets at home. The camera has a two-way talk feature allowing owners to hear and speak to their pets anytime, anywhere. The pet owners can easily speak and contact with their animals through Pawbo+'s wide angle camera and microphone/loudspeaker set. The device helps owners to remain in contact with their pets, reducing the animal's stress and loneliness. To see your pet remotely, using an iOS or Android device is only the first step. It has a treat dispenser, making the device more entertaining as it serves some treats to your pet. Pawbo allows owners to reward their pets for good behavior right away through small treats and voice notifications. Featuring a modern organic oval shape design, the camera can be turned on at anytime. Multiple Best Friends allows up to eight users to chat with your pet through Pawbo+ at one time while it can be integrated to Dropbox and Google Drive. Users can save their pets' favorite videos in cloud. The device also allows sharing photos on Facebook, Instagram and Twitter. Laser Pointer Game feature entertains pets with laser pointers that owners can control manually or set to play automatically.
The journey of wireless technology
The 92-year-old IFA is a long journey starting with radios, the debut star of wireless technologies to today's smart TV with wireless internet. In 1930, the fair was overseen by Albert Einstein and the radios in different size were the harbinger of what the world would technologically undergo in following decades. Interestingly, the only thing that has not been changed since then is the popularity of wireless technologies. While smartphones have become a popular consumer electronics products, TVs whose prototypes were displayed about 80 years ago now connect to wireless networks. In return, images have become more real and media has become more internet-based.