American actress and singer Lindsay Lohan almost lost her ring finger in a boat accident that reportedly took place off of the Turkey coast.
Entertainment website TMZ.com reported that the accident took place on Sunday when Lohan tried pulling up the boat anchor and became entangled in it. The anchor reportedly pulled the actress down into the water as she was trying to get back on the boat, slicing off the tip of her finger. The severed part of Lohan's finger was found by her friends and she was rushed to a hospital for the finger to be reattached by a plastic surgeon.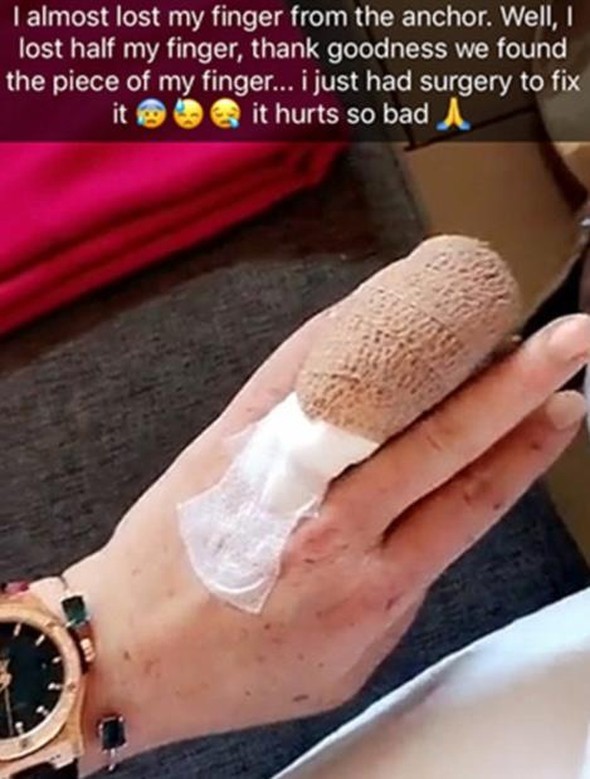 The incident was uncovered through a post Lohan shared on her Snapchat account along with a photo showing her bandaged finger.

"I almost lost my finger from the anchor. Well, I lost half my finger, thank goodness we found the piece of my finger… I just had surgery to fix it. It hurts so bad," she said.
Although Lohan did not specify where she was involved with the accident and had the subsequent surgery, several media outlets claimed that incident took place in Turkey, where Lohan arrived last week to show solidarity with Syrian refugees.