Turkish young people have joined forces to help the countless Syrians who fled their war-torn country in search of refuge, supporting their integration to society with the project titled,"Give Me Your Hand, Brother." Supported by the Turkish Ministry of Youth and Sports and the United Nations' Children's Fund (UNICEF), the project brings together Turkish and Syrian youths for various social, cultural and athletic activities.
In efforts to establish social unity between young Syrians and their Turkish peers, Turkish language workshops as well as workshops in painting, music and handcrafts have been organized as part of the project.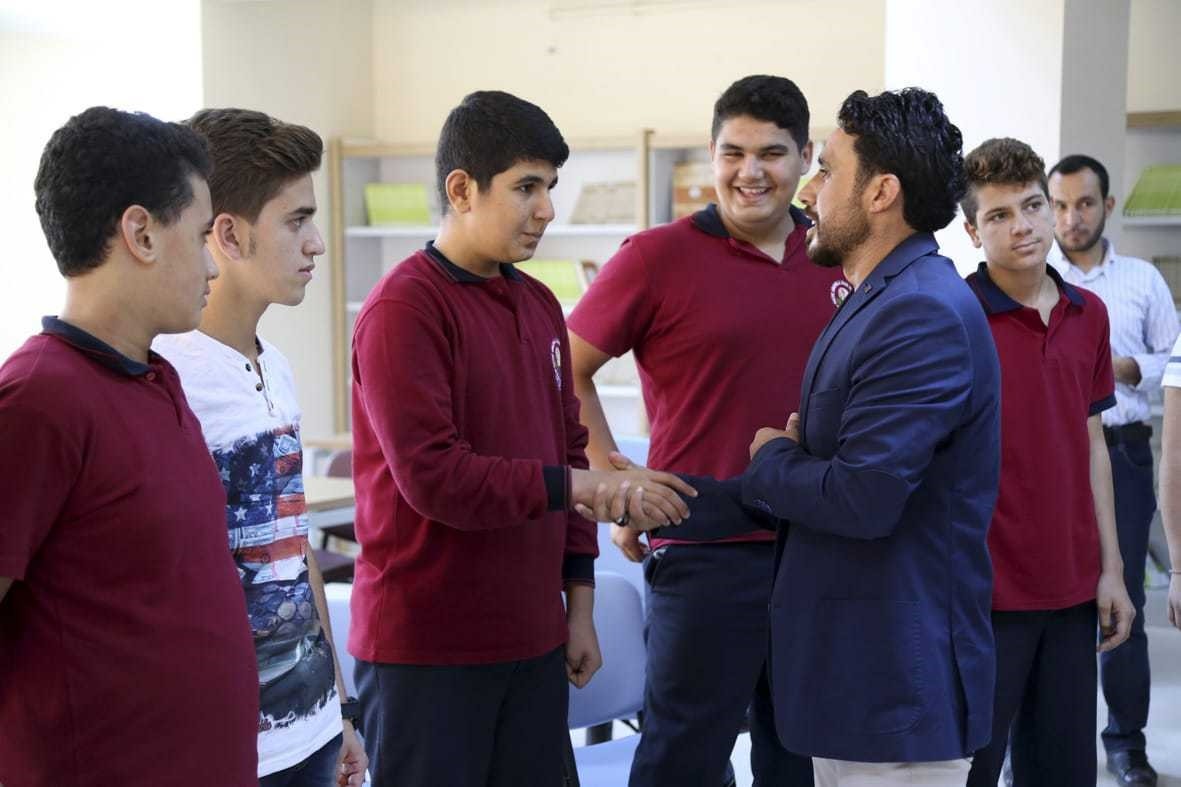 Speaking to an Anadolu Agency (AA) correspondent, Antakya Youth Center Leader and Hayat Project Responsible İlhan Ağca said the adjustment program "Give Me Your Hand Brother" was launched about 45 days ago and has already traveled to 16 different provinces across Turkey, working with a vast number of Syrian people. Ağca noted that all the necessary opportunities are being offered so that the Syrian young people can integrate with society and, more importantly, with Turkish young people.Stating that a total of 300 Syrian and Turkish teenagers are participating in the project, Ağca said: "Our primary objective is to create a brotherhood and establish solidarity between Turkish and Syrian youth. We provide courses in every field that we consider necessary for them to thrive. We have opened Turkish language courses for youngsters and are introducing Arci and Ottoman Turkish language courses, as well." As a part of the project, various courses such as music, handcrafts, paintings, drawing and marbling courses are introduced to the participants."Our aim is to help these young people to improve their skills and help them develop the feeling of respect for each other. With the project which is scheduled to take place until December 2017, we plan to reach out to at least 15,000 young people,"Ağca added.
One of the participants of the project, student Alperen Dönmez said they have a chance to get to know their Syrian brothers and sisters and understand the situation that they are in thanks to the project. Stating that they are having a great time with their new Syrian friends, Dönmez thanked those who initiated the project. Syrian Subet Diyap told AA correspondent that they fled the Syrian town of Homs and took shelter in Turkey two years ago. Diyap said they are living in a rented house in Hatay and had a chance to make many new friends thanks to the project.
On the other hand, Syrian Semir Idris said they are feeling like they are at home in Turkey and many Turkish traditions are similar with their own traditions. Idris wished that the civil war in his country to end soon and said: "I wish that the war will be over and we will be able to return to our country. Our Turkish brothers and sisters can come to visit us. I thank everyone."