There can be little doubt that a little groove in the form of some live music can completely change the whole ambiance of a splendid dinner. If it is well combined with the concept of the venue, live music adds great value, complements the food and creates some unforgettable moments for diners.
In Istanbul, though there are many restaurants that offer live music, Goya tops our list. This New York Meatpacking-styled venue had great success at its summer branch in Reina Night Club, and now Goya is back to its main location in Karaköy, Istanbul with its unique menu and incredible live performance.
Every Tuesday night, legendary Turkish pop star "Mirkelam" takes the stage. His first album was released in 1995, and with his song "Her Gece" (Every Night), Mirkelam reached pop-stardom and had a huge impact on the Turkish music industry.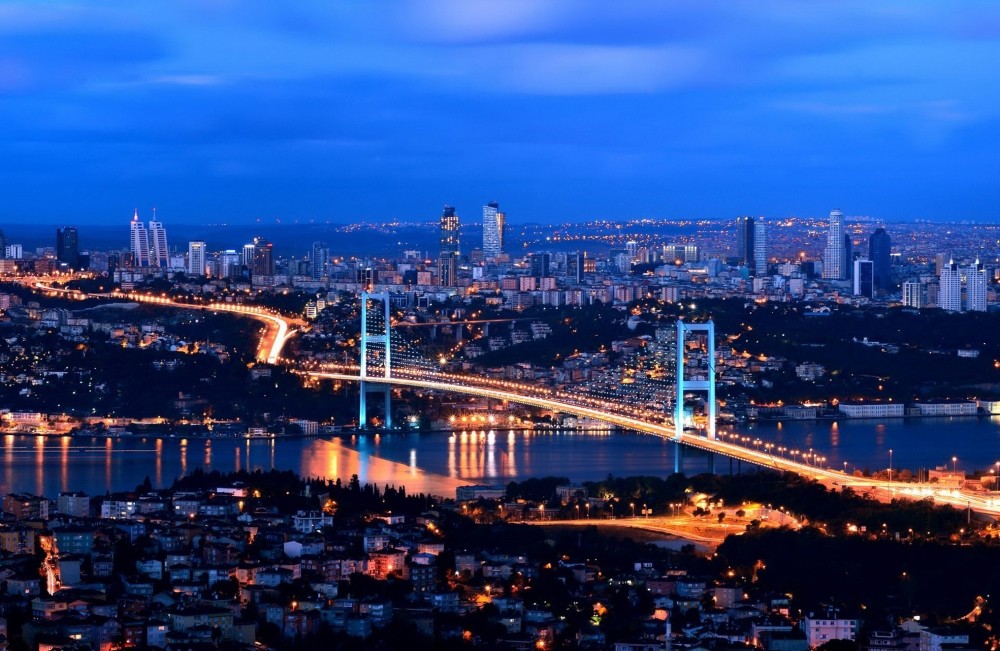 If you were at Goya on a Tuesday night, you would find the venue packed with Mirkelam's loyal fans, '90s youth, still in love with him. On stage, he is very cool and relaxed -- not engaging in any dialogue, but maintaining a strong connection with the audience. His great band, excellent voice and unforgettable songs mean a lot to the audience. He is a great match with Goya's mid-size, cozy and chic atmosphere that does justice to the restaurant's motto, "Fun Dining."
Mirkelam takes the stage around 11:00 p.m., and before the live performance, you can enjoy Goya's dinner and cocktail menu. They have excellent sushi and a sea bass crunchy roll. You should also try their steak tartar and beef Tataki. Our favorite dish, however, was Robespierre with marinated beef slices and herbs that are just perfect. We would like to congratulate Goya's Executive Chef Ramazan Uçar.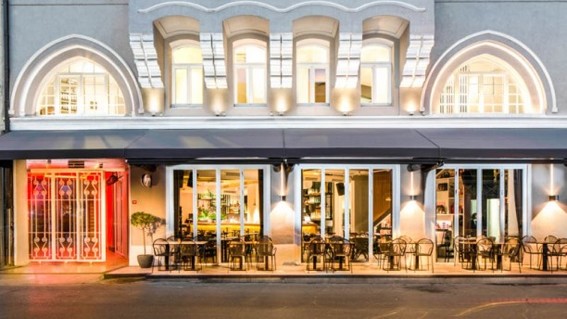 The edges of their marble bar are also used as dinner table, as the yellow lights under the onyx stone create a very nice ambiance. Black and white puzzle pictures of John F. Kennedy on the ceiling and walls are also very unique. Goya's interior architect Fahrettin Aykut has done a great job. One of the owners of the venue, Uğur Güven, and Goya Manager Çetin Kolukısaoğlu deserve applause. Book a place at Goya next Tuesday night now for a visit.
Another restaurant with live performance we would like to suggest is Le Baron at Zorlu Center in Beşiktaş, Istanbul. This French-style venue offers two different events, Vildan Demir on Thursday and Danna Leese on Friday nights.
Vildan Demir, a Turkish singer, takes you on a nostalgic journey as she sings Turkish pop music of the 1970s, '80s and '90s. On the other hand, Danna Leese, an American singer is sure to rock the audience with a selection of hits from the '70s and '80s. She is very energetic and classy, and most of the time she sings with a microphone.
These extraordinary live performances accompany Le Baron's elegant dinner menu. Their fillet salmon, dynamite shrimp and marinated duck was unforgettable. The fresh, colorful macaroons from the kitchen of Fauchon Patisserie were also delightful. Le Baron is not only a dinner or concert venue, it is a place where you can hide from the crowd and still have fun. With a French chandelier, Chester sofas and a huge fireplace, it offers a very unique, classy atmosphere.
Le Baron provides a wide variety of cigar options as well. There is even a refrigerated room to keep cigars cool. Plus, at the entrance of the restaurant, there is a wine cabinet where you can leave your wine bottle and lock it for the next time. In short, everything here has been designed for you to have an extraordinary dining experience. We would like to express our compliments to its owners Alp Franko and Julien Martin.
The last venue on our list of restaurants with live music is La Petite Maison in Nişantaşı. This boutique and prestigious restaurant also offers two different events. It presents Ata Marin on Friday nights, and on Saturday nights a band named Escargot Drive takes the stage.
Both bands are well aligned with La Petit Maison's classy ambiance. The music starts at 8:30 p.m. Ata Marin led by Ata Erdoğrul was brilliant with his guitar performance, and the Latin rhythms were simply breathtaking, if you cannot watch him live, please check his videos on Youtube.
Of course, this brilliant Latin show comes with an even more appetizing menu at La Petit Maison. Their beef rib Cotes de Boeuf and grilled jumbo shrimp Grosses Crevettes are definitely worth trying. Moreover, the organic chicken marinated in lemon Coquelet au Citron Confit is one the best items on their menu. Enjoy their winter garden and a real fireplace on a chilly winter night. To keep it short, there are many excuses to visit La Petit Maison at your earliest.
Tips of the week
Top 3 Restaurants of the week
- Goya / Karaköy
- Hazine / Cihangir
- Vogue / Beşiktaş
Top 3 Hotels of the week
- Casa Lavanda / Şile
- Purl Hotel / Karaköy
- Hich Hotel / Konya
Top 3 people to follow this week
- Murat Tokuz / DJ
- Neriman Satılmış / Lawyer
- Aydın Polatcan / Art Master