Giving gifts is as good as receiving them, especially in the New Year. Yet, it is difficult to make decisions. That's why I'm writing about various gift alternatives this week.
My first suggestion is the New Year series of Divan, one of the long-standing chocolate brands in Turkey. Divan, fully involved in our lives for 60 years, attracts attention for its packaging this year, as the designs are colorful and flamboyant. The chocolates in their arrangements are top quality. Turkish delights are quite fresh. Each package reflects Turkish culture. Each package comes with one or more gifts: Some have a silver bowl, others have a glass vase, and some have a bronze tray. My favorite gift are the coffee cups with a grip made out of onyx stone in the Soho mini-series. If you fancy a more flamboyant set, I'd recommend a product called "Lotus." The hexagonal box design is absolutely gorgeous. The crystal glass and jug set inside is eye catching. As in all products, pastel colors and top-quality ornamental materials are used. Each set comes in a new year's decoration, as a gift. These sets, which you can buy at Divan patisseries, are delivered to any address in a gift box - an ideal gift for family elders, business colleagues and loved ones. Of course, you are free to choose from a wide variety.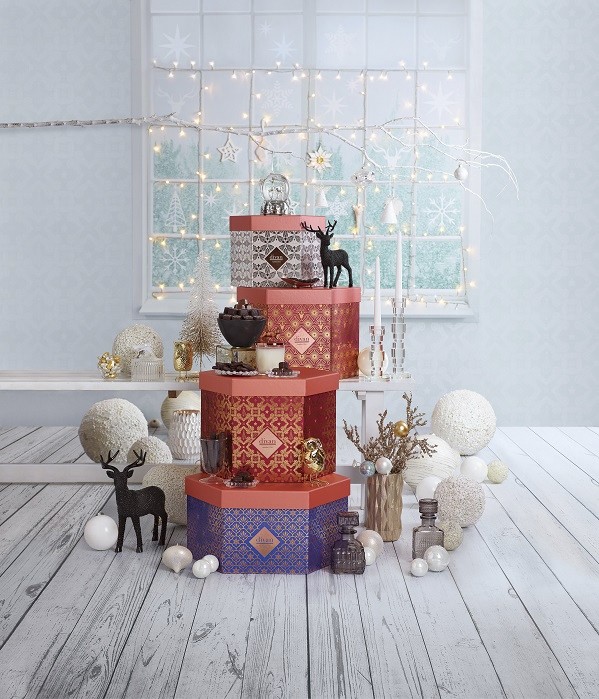 My other New Year alternative is a beautiful gift for those willing to start the New Year refreshed: Join the Family Constellation session. These spiritual lessons can also be bought as a gift, which is very trendy in the U.S. After I attended the Family Constellation session of spiritual life coach Serap Akın last week, I decided this experience was one of the greatest gifts a person can offer himself/herself. Akın excelled in this field and studied abroad for many years. She is knowledgeable and takes her job very seriously. She holds sessions in the field of Family Constellations in her center in the Bahçeşehir district of Istanbul. Family Constellation is a therapy developed by German therapist Bert Hellinger involving a journey into the family tree of the persons in therapy, revealing connections between the person's existing problems and his/her genes and ancestors. People who attend get to know why and how his or her particular problem was
caused and interpret the existing situation. He/she faces the facts. The relation of many problems -- from violent tendencies to medical problems -- to the past unfolds. Akıncı sees this process as a work of memory and discovery. Present this special therapy to yourself and your loved ones in 2017 so get to better know yourself and your family.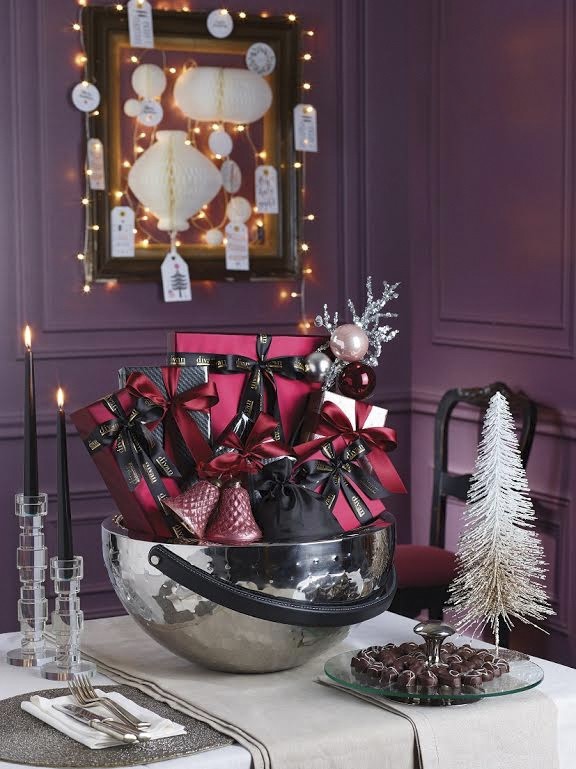 Another suggestion is the new travel book "İstanbul ve Gece" (Istanbul and the Night) by historian and author Saffet Emre Tonguç. As you know, Tonguç is the Marco Polo of the modern age or, I should say, Evliya Çelebi. There are lots of things, from mysterious stories of Istanbul to the colorful world of Cuba, which we should hear from Tonguç. The author tells legends of
Istanbul in his new book with night photos of the city. This is the outcome of three years of hard work, which was presented to me signed. The photos are absolutely magnificent. After I heard about the story of the book at the launch night organized at Four Season Sultanahmet Hotel, I decided this book would be a magnificent New Year gift. The same night, we listened to a spectacular piano recital by Anjelika Akbar. Following the signing event, you could see the excitement in the eyes of Tonguç as he showed us around Hagia Sophia, exclusively for the night. It may well be a nice gift for your friends who love Istanbul, elderly relatives who recall the history of Istanbul and distant relatives who have never visited Istanbul before.
Tips of the week
Top 3 Restaurants of the Week
- Swissotel Chalet / Beşiktaş
- Room & Rumours / Nişantaşı
- İnari Sushi / Kuruçeşme
Top 3 Hotels of the Week
- Swiss Hotel / Beşiktaş
- Golden Key / Kartalkaya
- My Mountain / Uludağ
Top 3 People to Follow This Week
- Gökçe Meriçten / Businessman
- Ozan Oğaner / Sculptor
- Giovanni Terracciano / Gourmet Chef