This season, leading Internet TV network Netflix will double its original content output from last year. Available in over 190 countries including Turkey, over 86 million members enjoy more than 125 million hours of entertainment per day, including original series, documentaries and feature films.
In Turkey the Netflix series available with Turkish subtitles and dubbing include such global phenomena as "House of Cards," "Stranger Things," "Narcos," "The Get Down," and Marvel's "Daredevil" and "Jessica Jones," award-winning documentaries "Making a Murderer," "Winter on Fire" and "Chef's Table," and original films such as Adam Sandler's "The Do-Over" and "Ridiculous 6."
Here is a list of the new Netflix TV shows that you will want to binge-watch this season.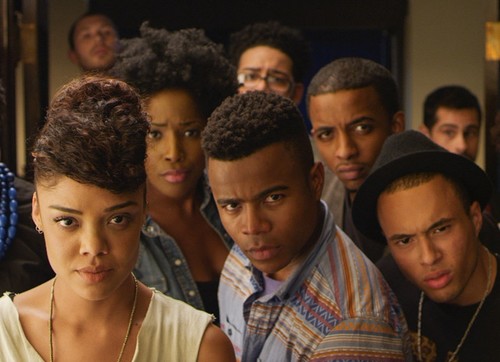 Dear White People
A Series of Unfortunate Events
An eight-episode adaptation of the 13-book novel written by Daniel Handler (who uses the pen name Lemony Snicket), the new season of "A Series of Unfortunate Events" takes a darker turn. Starring Emmy and Tony Award winner Neil Patrick Harris as Count Olaf, along with Patrick Warburton and Malina Weissman, the series tells the tragic tale of the Baudelaire orphans - Violet, Klaus, and Sunny. The three siblings try to solve the mystery behind their parents' death and find a way to protect their fortune.
As described by Yahoo TV, "The evil guardian Count Olaf will stop at nothing to get his hands on their inheritance. The siblings must outsmart Olaf at every turn, foiling his many devious plans and disguises, in order to discover clues to their parents' mysterious death." Harris leads a star-studded ensemble cast for this darkly comic reimagining of the acclaimed children's books. "A Series of Unfortunate Events" will be available to stream Jan. 13.
Frontier
Dear White People
The comedy series "Dear White People" is based on Justin Simien's critically-acclaimed award-winning indie film of the same name. Set among a diverse group of students of color as they navigate a predominantly white Ivy League college where racial tensions are often swept under the rug, "Dear White People" is a send-up of post-racial America that also weaves a universal story about forging one's own unique path.
The original film gained attention in 2012 with a concept trailer underwritten by director Simien's tax refund. By 2014, the crowdfunded movie had made a splash at film festivals, earning the U.S. dramatic special jury award for breakthrough talent at the 2014 Sundance Film Festival. The 10-episode series will premiere on Netflix and the release date will be announced soon.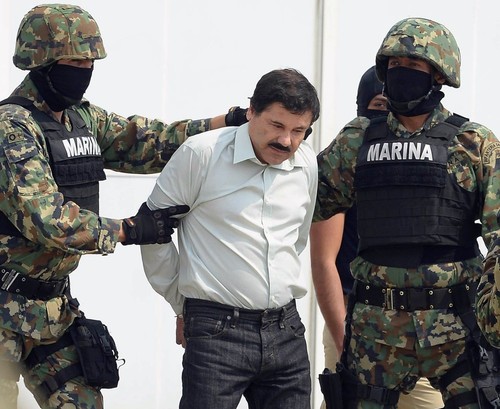 El Chapo
Iron Fist
Marvel's "Iron Fist" follows superhero and martial arts master Danny Rand in the upcoming live-action series starring Finn Jones, Jessica Henwick and David Wenham. As reported by Marvel's official website, "Jones will play Daniel Rand, who returns to New York City after being missing for years. He fights against the criminal element corrupting New York City with his incredible kung fu mastery and ability to summon the awesome power of the fiery Iron Fist." Jones will star in the lead role as Danny Rand, aka Iron Fist. The series will be on Netflix March 17.
FrontierJason Momoa, Landon Liboiron and Alun Armstrong appear in Netflix's new historical drama "Frontier." The series revolves around ruthless trappers and entrepreneurs fighting to wrest control of the fur trade from the Hudson's Bay Company in 18th-century North America. The six-episode drama will be available to stream Jan. 20.
El Chapo
This season Netflix's boundary-breaking show is "El Chapo," which will be available to Netflix members in the U.S. after it is aired on Univision's UniMas. The drama series will portray the life of one of the world's most notorious criminals - Joaquin Guzman. Guzman, the leader of the Sinaloa cartel, escaped from a maximum-security prison in July 2015 - his second dramatic jailbreak - and spent six months on the run, to the deep embarrassment of the Mexican government. He was rearrested in January after a high-profile manhunt that ended with Hollywood star Sean Penn and U.S.-Mexican TV actress Kate del Castillo inadvertently leading the authorities to his hideout. He is currently in prison in Mexico awaiting extradition to the U.S., where he will face charges of murder, drug trafficking and money laundering. The show's release date is yet to be announced.
Documentaries to check out
Deep Web
The award-winning feature documentary "Deep Web" is not new but should still be on the watch list for documentary enthusiasts. It introduces a digital crime saga with the story of Ross William Ulbricht, the 30-year-old entrepreneur accused of being "Dread Pirate Roberts," creator and operator of online black market Silk Road.
Dior and I
An insightful documentary, "Dior and I" is recommended viewing for those who want to see the history of Christian Dior as an iconic fashion brand. Frederic Tcheng's documentary offers a unique glimpse into how artistic director Raf Simons produced his first haute couture collection for the House of Dior.
The True Cost
Filmed in many countries and featuring interviews from notable influencers like Stella McCartney, Livia Firth and Vandana Shiva, "The True Cost" is all about clothing and its influence on our world. "The True Cost" delves behind the glitz and glamour of the multi-billion-dollar fashion industry to reveal its social and environmental impacts.