Most of Özdemir Turan's life has been spent walking on a fine wire. The 67-year-old wire walker has been performing this dangerous stunt for the past 51 years, and recently visited the district of Ayvalık in Balıkesir province where he spoke with an Anadolu Agency (AA) correspondent, saying that he is the only professional wire walker in Turkey, as far as he knows.
Turan, whose actual profession is dentistry, explained that all of the greatest Turkish wire walkers have passed away, saying: "I wish those world-renowned Turkish masters were still alive and that I could have been their apprentice. Unfortunately, all these great wire walkers have died. I have had the privilege of working with some of those masters. There used to be thousands of wire walkers in Turkey back in the day, whom I met at the Evliya Çelebi Travel Lounge 'Seyahatname.'"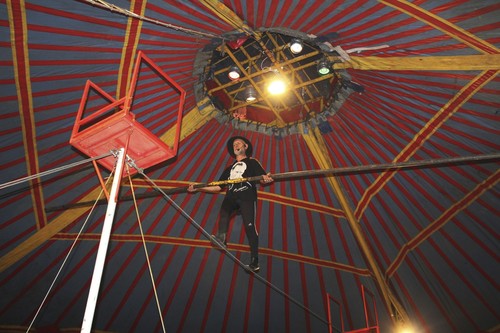 Turan said the first wire walker master in Turkey was Selim Öktülmüş from the Greek port city of Thessaloniki, who was widely known by his nickname "Farabi." Turan went on to explain: "I was the apprentice of Farabi for many years. During one of our trips, I watched the performance of 'Yakup of Muğla' upon our arrival in the town of Ortaca in the Dalaman district of Muğla province. Here, I watched the performance of 'Yakup of Muğla,' who was also known among his local fans as 'Wire Walker Yakubi,' and I was amazed. They were all great masters of this art."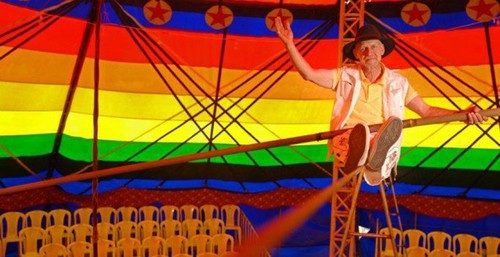 Turan says he has been performing this art for more than half a century noting: "I have performed wire walking for 51 years; including my apprenticeship [in that span of time]. However, I have no intentions to stop performing. I want to share this art in performances for the rest of my life. In fact, I would like to die in the circus. This art is an esteemed form that is part of UNESCO's Intangible Cultural Heritage of Humanity list. I am the only modern-day, professional representative of this art in Turkey. While I have had an apprentice, he has yet to become a professional wire walker. I hope to see the day that he becomes one under my instruction."
Indicating that wire walking is one of the oldest Turkish traditions in circus performance, Turan added: "Turks were performing the art of wire walking in the days when there was no circus academy in the entire world. Nowadays, various circus and circus academies have opened around the world and circus artists are receiving professional training. Unfortunately, we have yet to find support in our endeavor to revive this art in our country [Turkey]. So far, I have spoken with six different ministers from the Culture and Tourism Ministry, explaining to them that I am the last remaining representative of this dying art and I have yet to receive a response." Servet Yalçın, the founder and art director of the Avrasya Circus, said their main objective is to compel others to love this aspect of their cultural heritage and to enjoy the ancient art form which dates back 4,000 years and originated among the Turks.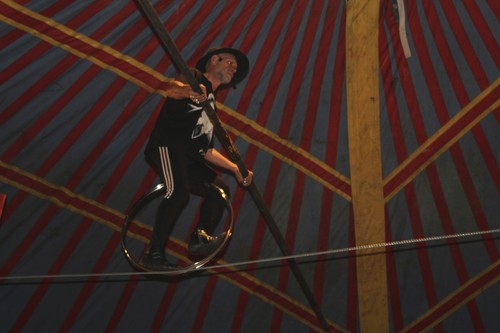 Yalçın said that Turan is at the top of his professional career, adding that Turan's biggest concern is his ability to effectively pass his art down to future generations and establish a circus academy in Turkey.
Yalçın said the related institutions have to take action to establish a circus academy in Turkey, noting: "When the circus tradition was alien to the world, artists in Istanbul -- under the rule of the Ottoman Empire -- were performing this art in the 17th century. In those times, more than 3,000 acrobats and wire walkers were traveling the world; however, today, the number of circus artists who exist are no more than a handful. Authorities should take interest in this field."
Yalçın also said traditional Turkish arts should be modernized and bigger circuses and circus academies should be established.