Though the weather outside is frightful and the holidays and snow days have you trapped in a house full of bored children, do not despair. Istanbul offers fun winter activities for the entire family that are sure to keep your children happy and busy indoors. We have come up with a list of upcoming entertaining activities so your children can have a blast this winter.
MakerLab Reflecting new possibilities for innovation in production and business models through a sharing and do-it-yourself philosophy, the Maker Movement has spread to many countries, including Turkey in the last few years.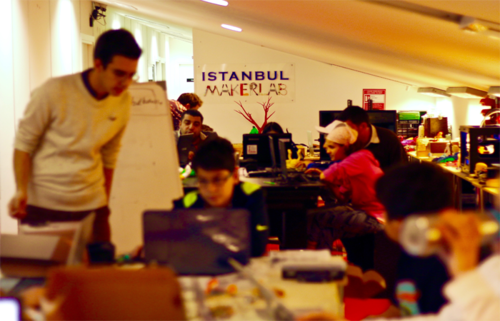 At MakerLab in Istanbul, children aged between seven and ten are invited to join a winter break camp from Jan. 23-27 where they can engage with coding during a series of workshops using the Tynker coding application specifically developed for children. Another workshop session will introduce children to the world of robotics and teach them the basics of robot design and smart devices. Trainers will brief their young students about the basic scientific and technological subjects to help children better understand the workshop.
For children between the ages of 11 and 14, there will be winter break workshops from Jan. 30 to Feb. 4. The workshop program for secondary school children will include coding exercises and playing games, such as Computer Craft and Minecraft. Trainers will demonstrate to the children how to design a solar panel in another workshop titled the "Ardunio Project." More details about the workshop series are available at www.istanbul.makerlab.cc.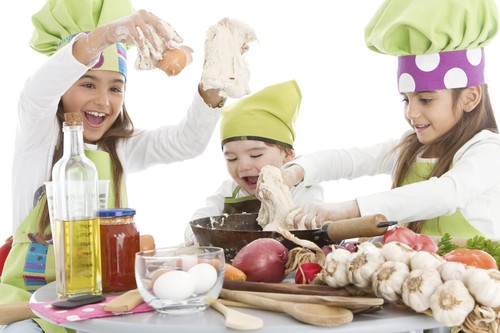 Puppet-making workshop An art space for children that includes a design shop and bookstore as well as a small art studio for experimenting creatively along with a free library with over 3,000 books to peruse through, Lots of Lovely Art regularly holds workshops for children throughout the year.
The January program is all about puppets. On Jan. 14, the LOLA team housed in Sarıyer will show kids how to make fabric puppet tents and recycled theaters while the workshops on Jan. 16 and Jan. 21 will focus on designing finger and spoon puppets. Jan. 21 will be also the day for Marionette puppet design. LOLA's January schedule continues with Chinese New Year celebrations on Jan. 28.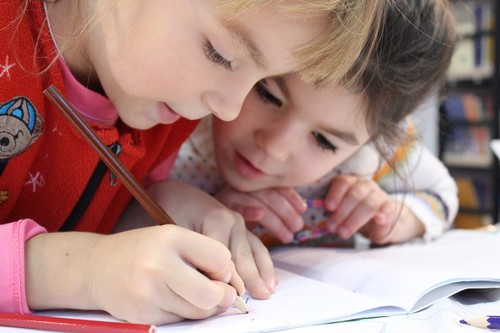 For babies and children up to age three, LOLA has toddler art classes where children can literally get messy while discovering the world of art and interacting with each other.
Horse riding competitions Supported by the Turkish Equestrian Federation, the Kemer Country Equestrian Club in Istanbul will host a series of horse riding events from Jan. 17 to March 1. In an indoor space, horse riding competitions with varying obstacles welcome prestigious teams and families with children.
With indoor and outdoor racing arenas, training halls and riding trails, the club also operates as a private training center and serves equestrian sports with horse riding courses for beginners and children.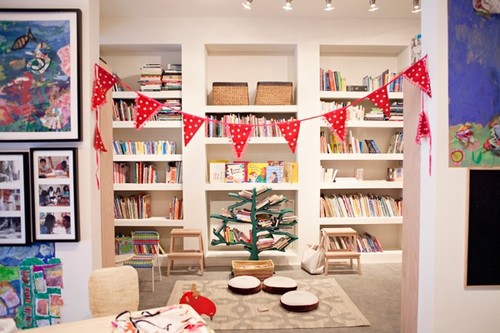 Dance workshops As one of Turkey's prestigious museums, the Sakıp Sabancı Museum in Istanbul's Emirgan neigborhood is gearing up for the winter break with activities for children of different ages. From Jan. 24 to Jan. 27, a dance workshop by two trainers will entertain the little participants through rhythm and music. The four-day workshops are intended to teach children how to control their balance and energy and how to use their muscles.
A baby doll workshop by painter Eda Dereci, from Jan. 31 to Feb. 3, is also offered and will teach children very basic sewing techniques. They will be able to design their own rag dolls with colorful textiles and threads and at the end of the workshop children will name their dolls and create a story about them.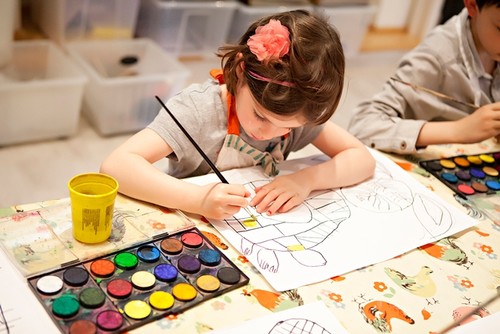 Discovery Museum Located in Prestige Mall in Istanbul's Başakşehir district, the Discovery Museum combines education with entertainment. Extending across an area of 1,000 square meters, the museum has 15 playgrounds, party rooms as well as specific rooms featuring a forest with dinosaurs, a construction area, grocery store, newsroom, theater and ship where children can assume a job and play while learning. The Discovery Museum is the perfect weekend getaway for children. Check out the museum's website athttp://www.discoverymuseumistanbul.com for upcoming workshops.
Cooking time Throughout January, the city's several cooking platforms will be holding workshops for children. On Jan. 24, the EKS Kitchen Academy will invite little chefs to a hamburger-making workshop. Mutfak Sanatları Akademisi (MSA) will be organizing cooking workshops from Jan. 22-29 for different age groups. On Jan. 22, children aged five to nine will make wraps and chocolate cookies. Starting on Jan. 23, an 11-day winter break cooking workshop series will unite young trainees between the ages of 15 and 17. Another workshop on Jan. 29 will also be organized by MSA, featuring a Chinese cuisine workshop for children.