In matters of taste, there can be no disputes. It might be different in other parts of the world, but for design-savvy Istanbul locals this year's hottest trend in home decor is an eclectic mix of rustic and industrial themes. The word "rustic" connotes a lack of sophistication, plus rurality, but such vintage pieces give spaces character and a bold look.
In rustic-chic homes, natural tones complement warm, earthy colors, while the use of metal helps reflect light. A home with a rustic decor style can blend in well in a country setting or give city residents a taste of life in closer proximity to nature. Going along with this philosophy, the style promotes the creative use of organic materials and textures.
Industrial homes
Evolving from the look of massive 19th-century factories and warehouses, industrial furniture design has created a style that incorporates rough metal and repurposed products in its architecture. The beauty of industrial styling is in adopting a functional approach in design.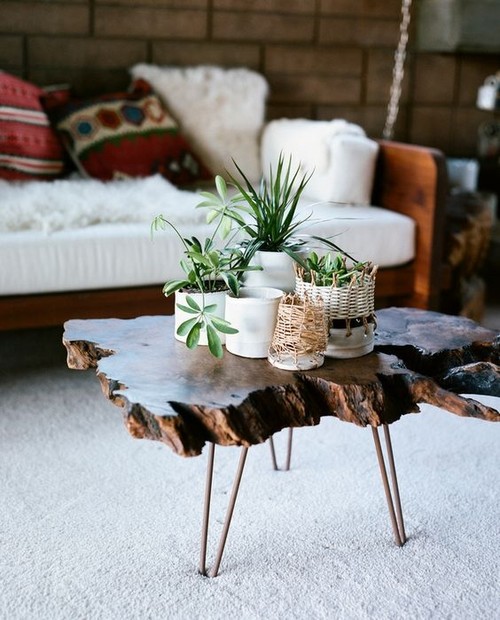 Recently, manufacturers have been confidently bringing the cold, harsh look of industrial themes into home decor. Lately increasing in popularity, industrial style is often chosen for designing urban lofts or converting unused warehouses or stores into city dwellings. It also gives a characteristic look to a home, with time-worn furniture pieces or vintage accessories.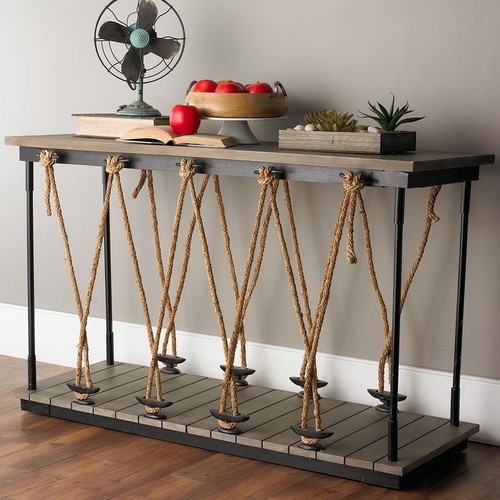 By Dikonsept
Giving an edgy and raw feel, industrial themes are still hot this year, along with decorative items boasting copper, brass and silver metallic colors. This year's furniture trends set aside black in favor of making a statement with golden and silvery tones.Combining glass and metal, industrial lighting can add a nostalgic touch to an interior's design. Combining both the modern and traditional, these lights are a big part of the industrial look. There is no need to stick solely with the industrial theme at home -- choose one or two signature pieces in cool steel or iron and try to incorporate it into your own style.
Return to nature
Throughout the 1990s, living rooms were dominated by curvy, slipcovered furniture with a look that was far from contemporary. Living rooms today appear more rustic, with unfinished wooden furniture. Calling us to return to nature, these raw or secondhand materials introduce authenticity to a space while offering functionality.
Add texture and rustic warmth to your home with worn wood or wooden tiles. A coffee table, stool or cupboard designed from natural materials can also add style to a place. With a few simple tricks, even unused or surplus materials can turn into decorative items for your home. Try using a wooden crate as a coffee table or old baskets as newspaper holders.
Similarly, a faded but beautifully-crafted Oriental rug never goes out of style and can add an ornamental flair to a room. An integral part of home decor, rugs are a versatile addition in interior decoration of various styles.
Cotton or straw
The use of natural fabrics like cotton, leather or straw is what usually accompanies rustic home design. Lighting accessories made of rope go beautifully with copper or brass-colored lighting. Cotton and leather are normally reserved for living rooms, while straw is used mostly on dining tables as placemats, or decorative baskets for the kitchen.
Final touch: Accessories
For urban dwellings where a natural look has been chosen, accessories play an important role and also need to match the overall design. For rustic home decor, indispensable items include old wooden suitcases, dried flowers or tree branches, vintage radios and red tile vases. Even more creative decorative accessories are retro water pipe lampshades or paintings depicting old, handwritten letters.
See the best examples of rustic design in Istanbul at:
1- Karabatak Karaköy
(@karabatak_karakoy)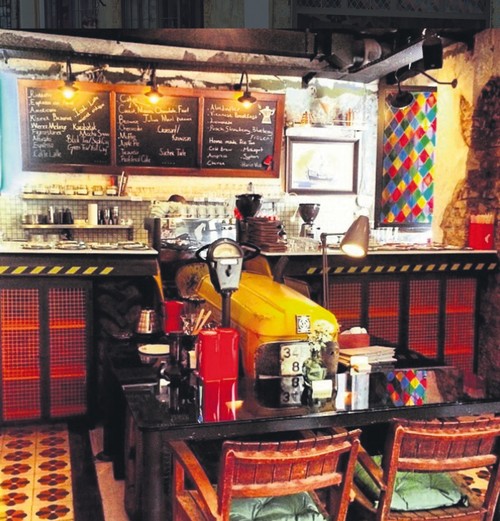 A fancy cafe in Istanbul's up-and-coming Karaköy, Karabatak shows visitors how worn and unpainted walls can look stylish. The space had extensive renovations before its opening but the owners wanted to retain its original appearance. Believe it or not, part of an old tractor plays a role in the cafe's decoration, and it looks beautiful.

2- Atölye Kafası
(@atolyekafasi)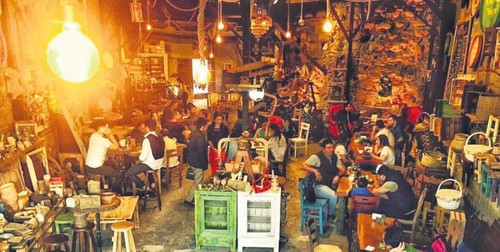 The Balat quarter is a haven of antique shops and cafes. A recent addition is Atölye Kafası, a place featuring wooden interior design elements and stone walls. The cafe-workshop space is the ultimate place to join design workshops and create myriad wooden home décor items.

3- Petra Roasting Co.
(@petracoffee)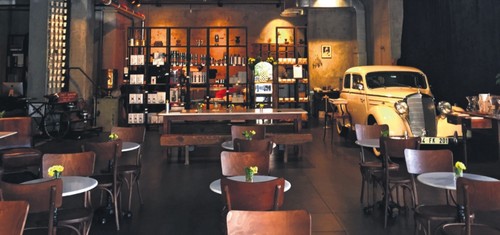 Located in the city's Gayrettepe area, Petra Roasting Co. is a warm place to enjoy some of the best coffee in Istanbul. Unpainted walls, brass accessories and the rich use of wooden items create a rustic ambiance. The cafe holds regular workshops for visitors.

4- Cuma
(@cumacukurcuma)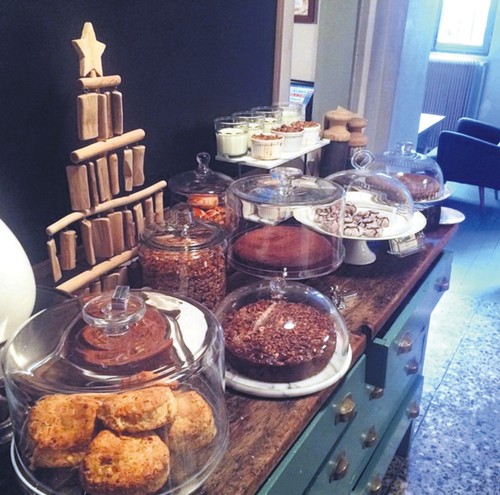 Antique stores are the first thing that comes to mind when the subject is Istanbul's Çukurcuma quarter. With faded walls, creative decor items and organic wood, Cuma cafe is another place to experience this popular style.