A few splashes of bright, happy colors will always cheer up your living space, regardless of your home decor style. Floral decorations add an elegant look to your home, and can even become a permanent part of your decor. Whether you prefer fresh blooms, real plants or preserved roses in a luxury box, these floral designs can all introduce a budding style to your living space and completely change the atmosphere of any room inside your home.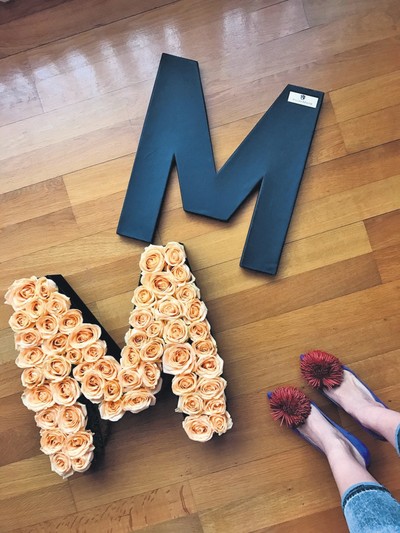 Flowers have always intrigued us with their unique beauty and enticing scents. These days the delicate designs of floral decorations have not only become easily available thanks to independent florists but they are increasingly in demand as gifts for friends, family members or special occasions. Istanbul's floral designers and brands are making a name in this vibrant field.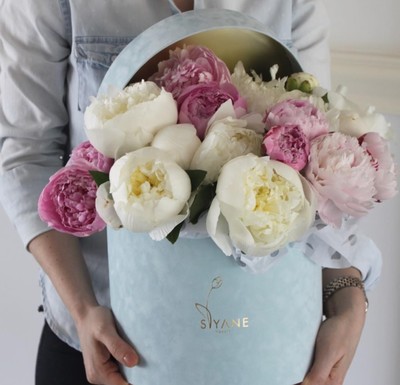 Greenery for your home
Without a shadow of a doubt, caring for plants is a quite relaxing activity but can require a lot of effort. If you have not decided which plant will fit perfectly in your home, there are a few things that you should keep in mind.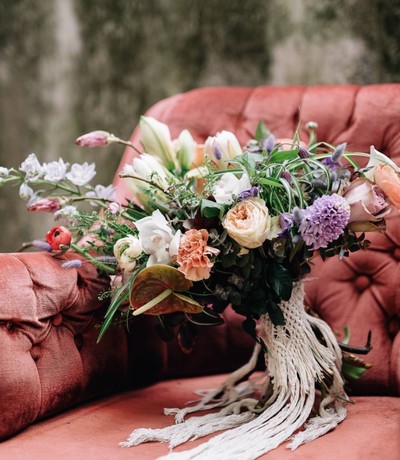 Fem Güçlütürk, owner of Labofem, a plant atelier reminiscent of a jungle-oasis in Istanbul's Akat neighborhood, says: "More floral design enthusiasts are seeking plants with big green leaves, with a majestic look. Tropical plants are the next most popular choice these days. Monstera Deliciosa, Calathea, the Chinese money plant and Begonia Maculata have recently become quite popular, with NASA studies showing that Monstera Deliciosa is effective at cleaning the air in indoor areas." Güçlütürk, who has run Labofem for the last four years, also said that tropical plants come from the rainforest and equatorial climate, noting: "They need filtered sunlight; avoid direct sunlight. You should not keep the potting soil dry. For those who are not good at watering, flowerpots with a hole at the bottom can be useful."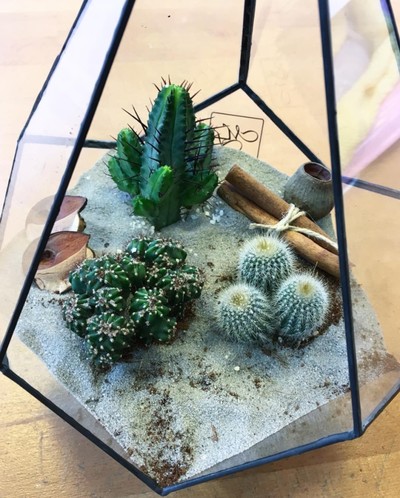 A tiny world of plants
Many assume that terrariums, replicating tropical and exotic ecosystems in miniature, are only used for decorative purposes. However, the art of terrarium-building was first credited to Dr. Nathaniel Ward, who created the first modern terrarium, Warden Case, in London during the 1830s, during a period when the city was suffering from high levels of air pollution due to the increasing number of industrial facilities.
A variety of terrariums is available but most consist of a glass container housing unusual tropical plants. Many love these small plant worlds and they are often found in both houses and offices. So, how do we design a terrarium? Landscape architect Betül Akbulut has an answer: "As a matter of fact, a terrarium is a thirsty aquarium. The first thing we need to pay attention to is plant choice, which should be based on root type. It is important to choose a plant with slow root growth. Secondly, terrariums should not need water. For this reason, cactus and succulents are preferred."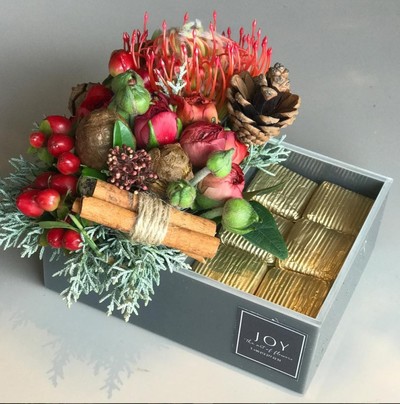 Akbulut said that the "Afterglow" type of succulent loves bright light and grows well in indoor spaces. The leaves may get burned when it is exposed to direct sunlight in the summer. Akbulut advises: "You need to keep it in a dry environment and water the plant twice a week in the winter."
You can find different designs of these small, fascinating worlds all over the place. You may want to join workshops or buy terrariums kits to create one of your own. They can give a very contemporary and attractive look, on the corner of a table or on top of a desk in the office.
Surprise roses
We all love flowers but maintaining them is a time-consuming and demanding task for many. If you are looking for a low-maintenance flower, then preserved roses in stylish boxes may be just what you need. Another recently popular floral design trend is roses grown in boxes. Hazal and Sinem, the owners of Rose and More Istanbul, say: "Flowers have been a classic gift for years. However, presenting roses in a different way is among the most exclusive trends nowadays. It is important to create a stylish and high-quality image. Our custom-made rose arrangements are increasingly sought after by our clients. We prefer imported fresh roses and preserved roses. In this way, roses do not fade and they can remain in good condition for two and a half years." This kind of floral arrangement is quite popular for special occasions like engagements but they can become beautiful home decor as well.
Naked cakes
If you think that flowers are only used for decorative purposes or given as a gift, you are mistaken -- they are now used almost everywhere. This is why you shouldn't be surprised to see them garnishing beautiful pastries in boutique bakeries. Simplifying a cake's look or making it more natural, "naked cakes" have become quite popular. There is no need to adorn the outside of the cake, which gives you the impression that it was made rather effortlessly. There is no need for cream, adornment or sugar paste -- just the simple look of fresh flowers on top of any cake will give the treat a nostalgic look reminiscent of a painting. Bon appetit!