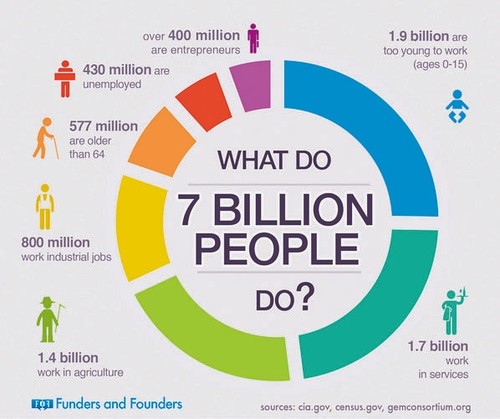 There are more than 7 billion people living on Earth. According to 2014 data, 430 million of these people are unemployed, while 1.7 billion are under 15 years of age and 570 million are elderly. It is not easy to find a job for the young population with the population getting older and unemployment increasing.
Considering the unemployment rate in Turkey, it is not easy for the state or private companies to find a solution on their own as by definition, both institutions have difficulties in finding permanent solutions to their problems concerning employment. The process is extended and they are afraid to take risks. However, when the entrepreneurial ecosystem, especially the high-tech production, is supported, all the achievements that may arise can surprise everyone. It is crucial to create solution- and production-oriented support policies, rather than projects based on simple dealing relations, which get stuck in the first economic bottleneck.
Solution days for entrepreneurs
Municipalities, public institutions and industrial organizations, can seek solutions in techno parks and universities, where they can find entrepreneurs, by listing their problems. It is necessary to leave the stereotyped words of university-industry cooperation aside and build solution and production-oriented partnerships. Entrepreneurial ideas can blossom and produce solutions with these. However, for this to happen, it is imperative for state institutions to make regulations that will enable entrepreneurs to do business.
Municipalities and the state must take steps that will make it even easier to purchase solutions and services from entrepreneurs and universities and as a matter of fact, make them compulsory. We can raise entrepreneurs not only by organizing competitions, but also by using the solutions they have developed.
Transformation in education
While studies indicate that 577 million people are too old to work, it is inevitable for the entrepreneurs to take steps to create employment for the following generation. But in order to do that, we have to find radical solutions for education to educate young people who create algorithms and experience the production of knowledge-based solutions at school. We must take steps to create incentives that support entrepreneurship as well as the use of internet and information technology in the agriculture, industry and service sectors.
A friend who never forgets special days
Everyone wants to differentiate with the technology they use. It is very important to be the person who never forgets special days. Digital platforms make it much easier for us. "Jestiniyap" (make your gesture), which saves you from the stress of buying gifts for your loved ones, offers a wide range of options from food and beverages to fashio and design, from healthy living to travel and technology. Jestiniyap aims to make life easier for all, young and old alike, as a person who never forgets special days and solves the problem of hunting for gifts, which will often take hours. Thanks to the application that features close to a hundred brands, including Vakko, ETS Tour, Sephora, Sunset Grill and Spago, and thousands of gift alternatives, users can personalize the gift of their choice either by writing notes or taking videos, and send them to their loved ones.

Support for women is forgotten

Given the global women entrepreneurial indexes, 61 percent of the countries remained below 50 percent at the end of 2015. The United States, Australia and the United Kingdom are among the top three supporters of female entrepreneurs. It is inevitable that the increase in the number of female entrepreneurs will have a positive effect on the increase in the rate of female employment. The rate of female enterprises in the technology sector is merely 19 percent.

Communication angels of the entrepreneurial sector
If you are going to be an entrepreneur in Turkey, you should know that you will often be alone. It is not easy to find people who support you without asking for something in return. Some incubation centers use the concept of providing this support in exchange for payment as a business model. There are currently a few addresses on the internet that support entrepreneurship. The number of agencies that broadcast and provide free communication support via their own websites or YouTube is growing.
Birnoktabir.com: Described as the meeting point of entrepreneurs and investors, "birnoktabir" (one point one) is a communication network that includes entrepreneurial news, events and figures. It includes recent investment news and news from the entrepreneurial ecosystem in Turkey and around the world. Led by Sabri Küstür, this website aims to be one of the most important addresses of the entrepreneurial ecosystem in the near future.
egirisim.com: Included in many entrepreneurial ecosystem activities, "e-girişim" (e-enterprise) aims to be the news source of the ecosystem that started with great effort by Hilmi Öğütçü. It is possible to come across Öğütçü in many activities that are related to the entrepreneurial ecosystem.
Çay Kahve İnsan: It is a reference source that I used before seeing many entrepreneurs on YouTube. It is one of the communication angels that makes intimate and warm conversations with entrepreneurs and broadcasts their foundation stories through videos. It is updated with new content almost weekly. Founded by Tarık Çayır, the Çay Kahve İnsanı (Man of Tea and Coffee) YouTube channel focuses on success and failure stories.