Before you get started with one of your daily meals, you might stand up, arrange your plate at the perfect angle and snap a photo, not forgetting to send it to your social media account before you ever even take a bite. These are the steps that a good portion of people follow before they begin eating their meals on a daily basis. The concept of food photography, which has been around for a very long time, has been taken to another level with the increasing popularity of social media. People want to make others notified about their diet or the interesting food that they are having by posting the photo of their plate. While food photography may seem easy, there are a few points to keep in mind when snapping photos to ensure that the image of your plate is always as eye-catching as it is mouthwatering.
Lighting is the key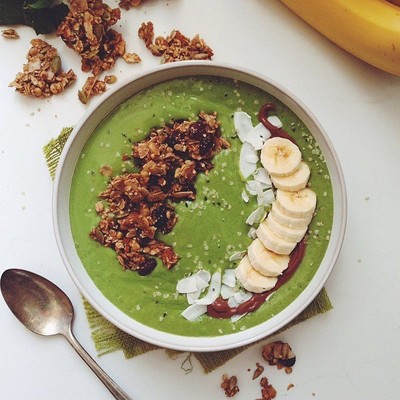 Natural light is the best light when it comes to giving justice to your plate. Light is perhaps the most important element of all when it comes to photography. If you get the chance to venture outside and take advantage of natural sunlight to give a flash effect to your photo, there is no need to get stuck in your kitchen where you might struggle to snap the perfect photo. However, if you cannot go outside or if you are sitting inside of a restaurant without access to the outdoors, try picking a table by a window as this offers the best lighting. Also, mix lighting is the worst enemy of a good photograph. Make sure you have only one light source and that your plate is receiving light on its edges. If the meal that you have been looking for ages to take a photo of comes to your table during a dinner do not panic! Just borrow a friend's phone, use their flash to light up your plate and snap a quick photo.
Ambiance is everything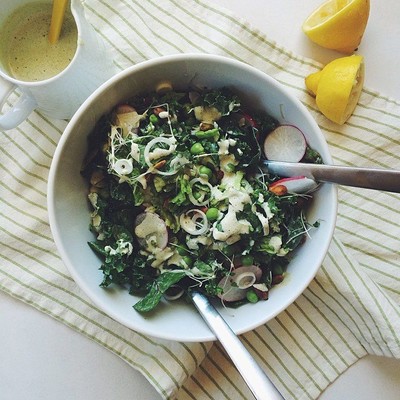 The background that will be in your photo is also crucial when taking a photo of your food. Make sure that the background of your photo is either completely white or a dark color to make your plate pop out in the photo. It is always acceptable to place other objects in the background. The object might be related to the food; namely, a single ingredient, a fork, a simple vase or anything that adds color to your photo. It is also possible to use the kitchen where the meal was made as the background. For instance, if you want to take a picture of your croissant, hold up your plate to the camera and get the oven in the frame as well.
Find the best angle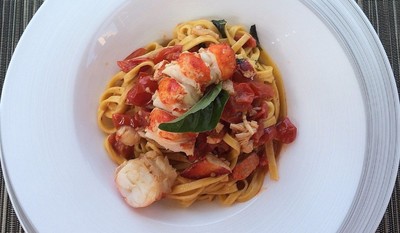 Taking a photo of your meal or your favorite food from a bird's eye view always works. If you want to share something simple like a bowl of fruits or vegetables, a bird's eye view is the best choice. Also, photos taken from a 20-degree angle are considered more suitable for plates and more ostentatious. Sometimes, plates might not be full of food but the food might be tall, as in the case of a multilayered cake, for example. In such instances, the 45-degree angle works for snapping the perfect food photo.
Leave anonymity behind
Just because you are taking pictures of your plate doesn't mean that you shouldn't include yourself in the photo. Although the main actor of the photograph should be your plate, you can be more playful by including your hands or even feet to the frame. You can also ask one of your friends to take a picture of the meal you made while you are serving it.
Be experimental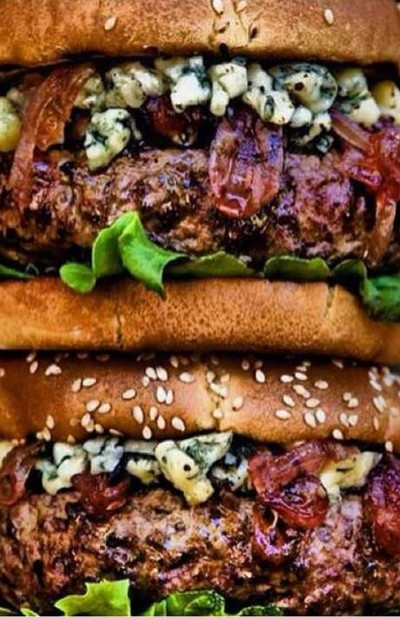 If you want to take your culinary photography to the next level in terms of business, you will certainly have to ramp up your creativity levels. Try browsing the works of others for inspiration but never be a "copycat Instagrammer." Do not hesitate to experiment and bring unlikely foods together on the same plate to add the element of surprise and variety to your photography. Moreover, it is important for the food to look fresh. If you aim to become more than an amateur food photographer and become an internet sensation, you need to know few tricks. Before taking a photo of a meal made with meat, for example, put some water over the meat to make it look fresh. If you are taking the photo of a freshly baked cake, take a bite from one of the slices to make it look more appealing to your followers.
Technical details
Since food photographs are mainly shared on social media, this means that most food photos are taken with a smartphone. So, it is crucial to know a few things about the camera you carry in your hands. First, you need to focus on the plate that you want to take a photo of. To focus, you need to touch the screen of your phone, exactly at the point where the plate is located. This way, you will be able to focus on the plate while the rest of the background becomes blurry. Moreover, do not hesitate to play with the settings of your camera. Increase the color intensity and brightness. This way, the colors on your plate will be more attractive.