Pera Museum is holding weekend training programs for groups between the ages of 4 and 17 in the scope of the ongoing 15th Istanbul Biennial under the theme of "a good neighbor." Organized with the support of Koç Holding, the program allows participants to make their own unique designs inspired by the works of participating biennial artists.
The program which is free to the public began on Sept. 22 and will continue until Nov. 12.
In cooperation with artist and trainer Polly Brannan, the workshops at Pera Museum are bringing children and young people together via Istanbul's 15th Biennial, amid aims to make the pursuit of art more comprehensible for Istanbul's young, aspiring artists.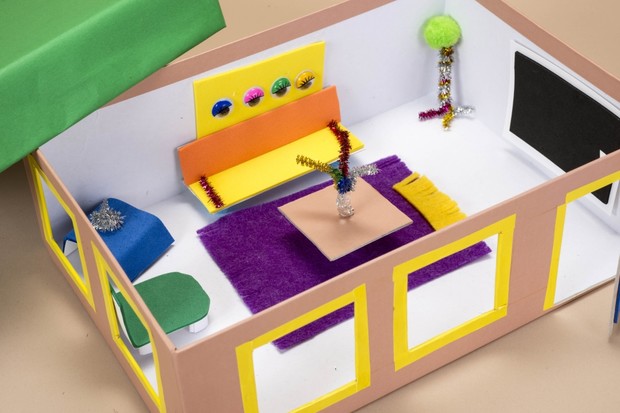 Children between 4 and 17 discover their neighbors
Young children and high-school age students alike have the opportunity to participate in the "Hello, Neighbor!" workshop where they can create their own dream neighborhood using colorful crayons, paper, cardboard and recycled materials, pushing the limits of their imagination by creating an imaginary neighborhood inhabited by their closest friends.
The workshop titled, "All Sorts of Faces: Neighbors," also allows children to explore drawing the faces of people they see on the streets, at local parks, in markets and at school, ending with a conversation about how faces reflect unique personalities.
Young participants, who are unable to keep still, will be able to lay on the floor and hold crayons with their hands - as well as their feet - drawing abstract figures with their toes and moving their legs in the workshop titled, "Feet Up, Arms Out," allowing them to explore the art of drawing from a different perspective.
Artists inspiring 7-to-12-year-olds
The workshop "Top Down: Let it Dangle" is inspired by artist Fred Wilson's work titled, "Afro Kısmet," comprised of chandeliers made from colorful foam materials. Participants in the workshop will be able to design their own chandeliers using scrap paper and ribbons and can take their decoration home at the end of the workshop.
Another workshop inspired by the works of Wilson titled, "Scratch-off!" offers participants the chance to discover images by scratching off the gold foil that covers the images.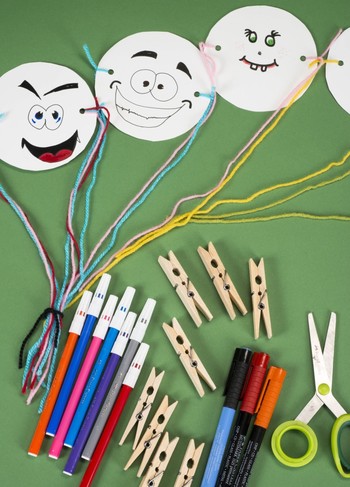 The "Pop the Balloon, Here is Your Lamp" workshop, featuring a closer look at the traditional lacework motifs of artist Gözde İlkin, gives participants the opportunity to produce their own lamps using balloons and lacework.
In the workshop titled, "Miniature Rooms," participants will get a closer look into the rooms of the childhood house created by artist Andra Ursuta. Children will get the chance to design their own miniature rooms in a shoebox using fabric, wood and other recycled materials.
Children ages 13-to-17 explore newest forms of art
The "One After Another Word" workshop focuses on a video installation comprised of a series of moving words about the relationship between life and death, struggle and victory, pride and power and the rise and fall of the universe. Participants will get to discover how patterns and texts can be combined with the collage technique.
Inspired by Fred Wilson's "Afro Kısmet," the workshop titled,"Textile Route Maps, Where are We From?" provides participants
with the opportunity to prepare textile maps about their own heritage and their family's past, using symbols, unique pattern designs and forms of mind-mapping and abstract art.
The workshops for the 4-to-6-year-old age group are held between the hours of 11:00 a.m. and 1:00 p.m. on Saturdays and from 12:30 p.m. to 2:30 p.m. on Sundays. Workshops for children 7-to-12 years old will be held between the hours of 2:00 p.m. and 4:00 p.m. on Saturdays and 3:00 p.m. and 5:00 p.m. on Sundays. Teenagers between the ages of 13 and 17 can enjoy workshops on Saturdays from 2:00 to 4:00 p.m. All workshops are free of charge.