As contestants for Miss Universe 2017 gather in Las Vegas in a rare move of solidarity Miss Israel and Miss Iraq, which are officially enemies, posed together for selfies they posted to Instagram and Facebook.
The two Miss Universe representatives of states which share strained ties over Israeli occupation in Palestine said the photo aimed at bridging the gap between their countries and to promote world peace.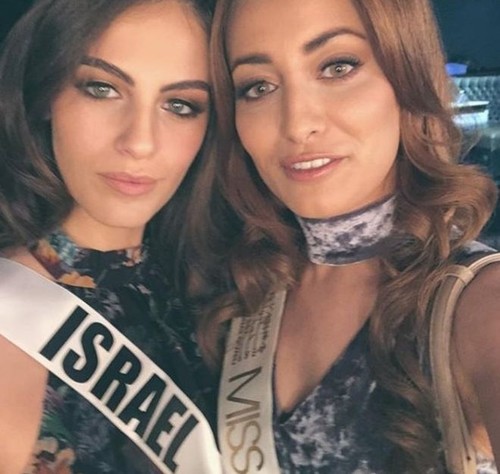 "Get to know, this is Miss Iraq and she's amazing," writes 19-year-old Adar Gandelsman on her Instagram page, which garnered more than 2,500 likes since Tuesday.
"Peace and Love from Miss Iraq and Miss Israel," wrote Miss Iraq Sarah Idan on her Instagram post, followed by heart emojis.
After facing heavy criticism over the selfie, Miss Iraq said in her latest Instagram post that the purpose of the selfie was only to express hope and peace between the two countries.
She said in Arabic that the post "does not signal support for the government of Israel and does not mean I agree or accept its policies in the Arab homeland."
Both Gandelsman and Idan are at the Planet Hollywood resort in Las Vegas preparing to join the roughly 100 women who will be competing in the 66th Miss Universe competition at the casino resort on Nov. 26.
In 2015, then-Miss Israel Doron Matalon posted a photo alongside Miss Lebanon, Sally Greige, and two other beauty queens during the Miss Universe pageant to her Instagram account, sparking outrage in Lebanon that almost forced Greige to forfeit her title.