More than 20,000 people gathered on Sunday for the traditional "flight of the angel" spectacle that marks the official start of the Venice carnival.
They watched as 19-year-old Elisa Costantini glided down on a wire from the 99-metre St Mark's Tower into the square, the Ansa news agency reported. It is a yearly re-enactment of a show dating back to the 16th century.
The "angel" threw confetti at the crowd below, in a highlight of one of the world's most celebrated carnivals.
"It's like we're going back in time," enthused Susie, from Verona in northern Italy, who had come to watch the spectacle.
But modern-day concerns were evident in the high security put on for the event.
"It's normal, these measures," said Chinese tourist Xu Hong. "You have to have them. That doesn't take away from the beauty, the magic of this event".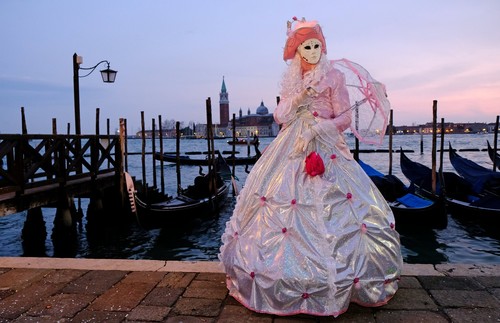 It was accompanied by a recording of "Ave Maria" by Franz Schubert, sung by Luciano Pavarotti and the recently deceased Cranberries singer Dolores O'Riordan.
Costantini wore a black-and-white dress with a red blouse underneath. The white, blue and red wings were intended as a symbol for peace, she told Venezia Today.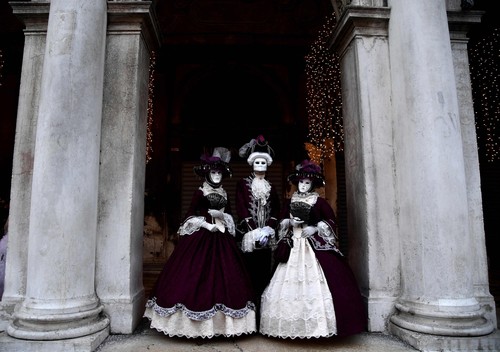 The world famous Venice carnival runs until February 14 under the motto of "Circus." Every year hundreds of thousands of people attend the event, which is one of the city's most important festivals.
It includes masked balls, concerts and other festivities in various locations around the lagoon city.