Robots are everywhere now, but it is probably safe to say you have never seen an eco-robot. A recycling facility in Turkey's İzmit recently built a robot with items recovered from the trash and programmed it to teach local people the importance of preserving nature and how to protect it.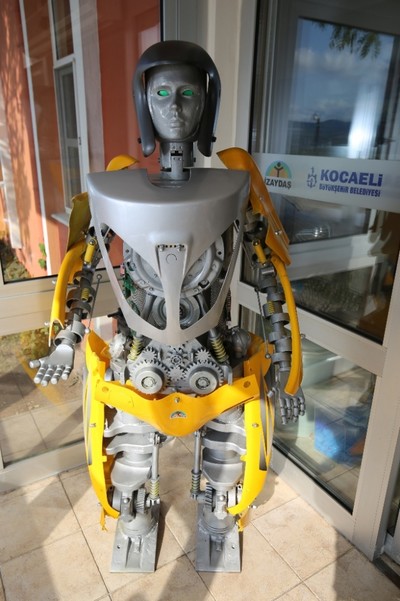 For the last two years, the maintenance workers at İzmit Waste Burning and Recycling Facility (İZAYDAŞ) have been working on robots that can be created using recycled waste materials. As a result, the workers of the facility managed to build three eco-robots that are currently on display at the facility.
One of the robots, "İzaybot," is 2.85 meters tall and weighs 580 kilograms. The robot is able to communicate when asked questions and convey informative messages on how to protect the environment.
İzaybot will be given to Kocaeli Science Center as a model for young inventors.