Iraq's Kurdish region has broken new ground by devising its first ever single-seater plane that can fly for five hours. The device was produced by a Kurdish-origin Iraqi citizen Neriman Enver.
The 38-year old Enver told reporters during the test flight ceremony on Wednesday that he had devised the plane for the peshmarga in their fight against the self-proclaimed Islamic State of Iraq and al-Sham (ISIS). Enver flew the plane for its first ever test flight for five minutes over Irbil city's borders, Herir Military Airport.
The six meters long and 8.5 meters wide STOL CH 701 design aircraft, can fly up to 200 km per hour, Enver told reporters following the test flight. He said he had been preoccupied with trying to make a plane for 24 years and had been working continuously to finish off his creation for the last six months.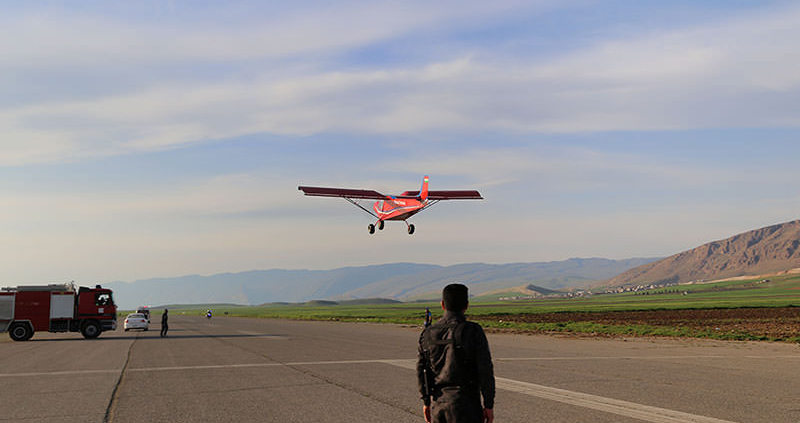 Enver reportedly left school after primary school. His rare-ability is, hence, a product of his curiosity and long years of hard work. Enver said: "I have visited many countries for this [to build his plane] and received pilot training."
He thanked Masoud Barzani, President of the Iraqi Kurdistan Region, for his support in his initiative and promised that one day, he would devise more developed planes for the peshmarga.
Erbil Governor Nawzad Hadi Mawlood, who also participated in the launching ceremony, said: "I've no doubt that Enver's invention will be part of our defense system in the future."
The Kurdish Regional Government (KRG) does not own any war aircrafts, and only has a limited number of helicopters. Enver's small but resounding plane is therefore quite important for the region's future air force defense system.