Airstrikes conducted by Israeli warplanes rocked the Gaza Strip late on Thursday after two rockets were launched from Gaza into Israel that failed to cause any damage. A militant group called the "Omar Brigades" claimed responsibility for the rocket attacks.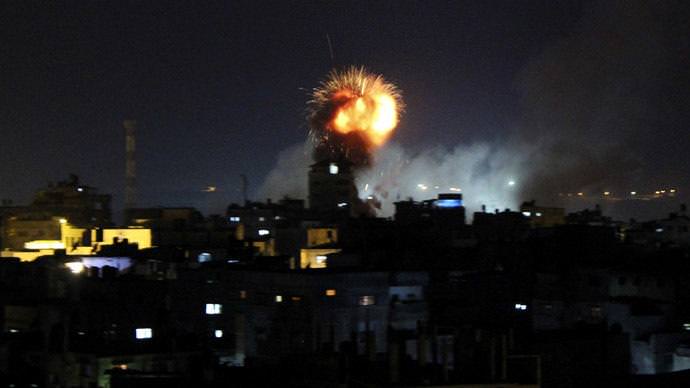 At least three major blasts rocked Gaza city as Twitter users reported that residents woke up to the sounds of airstrikes and Israeli F-16 jets flying over.
The airstrikes took place in the western part of Gaza Strip, near the Maqousi Towers residential area. Khan Younis and Ubaidah garrison of Hamas-affiliated Al-Qassam Brigades were also struck, according to the local sources.
There were no reports of casualties, according to the Times of Israel citing Hamas media reports. Hamas said that its military facilities were targeted. Israeli army hasn't commented yet.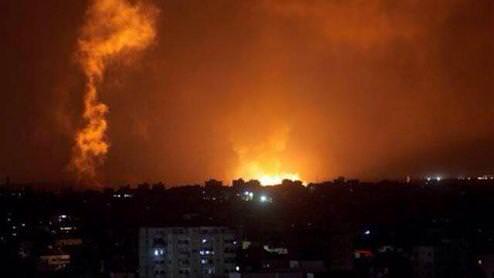 The group claiming responsibility for firing the rockets at Israel, Omar Brigades are known as a militant group loyal to the self-proclaimed Islamic State of Iraq and Sham (ISIS).
Israel has conducted countless airstrikes and ground operations against Gaza Strip since the 2014 Israel-Gaza conflict.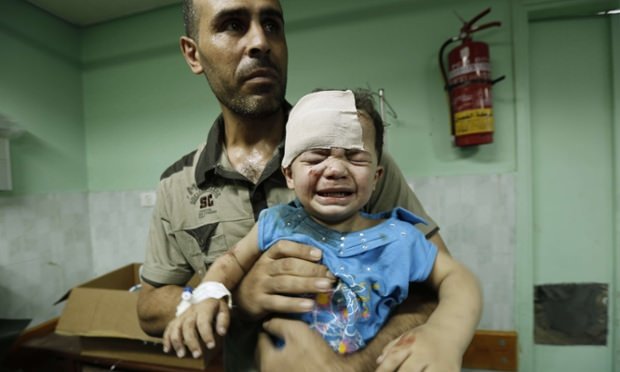 A Palestinian child, wounded in an Israeli strike on a compound housing in Jabalia, 2014. (AFP Photo)


Many human rights organizations including Amnesty International have accused Israel of committing war crimes during its campaigns in Gaza Strip.