Secretary of State John Kerry is rejoining the Iran nuclear talks in Vienna as negotiators race to meet a June 30 deadline to complete an agreement.
The State Department said in a one-sentence statement on Wednesday that Kerry would leave for the Austrian capital on Friday. It will be his first overseas trip since breaking his leg in a bicycle accident earlier this month after a meeting with Iranian Foreign Minister Mohammad Javad Zarif in Geneva.
Diplomats from the United States, the other four permanent members of the U.N. Security Council and Germany have been in intense discussions with Iranian officials in Vienna as the end-of-month deadline for a deal looms.
Negotiations between Iran and the P5+1 countries began in 2006, to assure the P5+1 world powers that Iran would not develop nuclear weapons, and to assure Iran that its right to enrich nuclear fuel for civilian purposes under the third pillar of the Treaty on the Non-Proliferation of Nuclear Weapons, to which it is a party, was respected.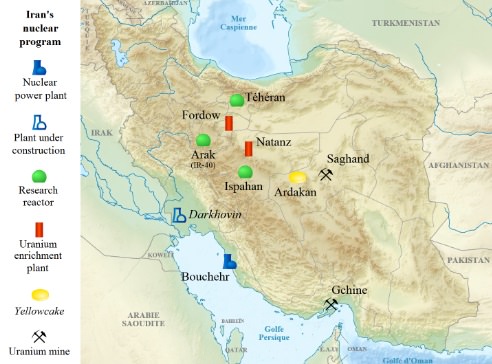 During the period of negotiation, the United States, the European Union and others imposed some sanctions on Iran, which have been referred to by President Hassan Rouhani as a crime against humanity.
The broad outlines of a deal seem to have been clear for some time. The 2013 Presidential election of Iran led to the Presidency of Rouhani, who is described by the western media as a political moderate.
After several rounds of negotiations, on 24 November 2013, the Geneva interim agreement, officially titled the Joint Plan of Action, was signed between Iran and the P5+1 countries in Geneva, Switzerland. It consists of a short-term freeze of portions of Iran's nuclear program in exchange for decreased economic sanctions on Iran, as the countries work towards a long-term agreement.
Implementation of the agreement began 20 January 2014.
The talks between Iran and the P5+1 countries aim to reach an agreement under which Tehran would restrain its nuclear program in exchange for relief from economic sanctions that have crippled its economy.
The nations involved in the talks with Iran, which include Britain, China, France, Germany, Russia and the United States, have set June 30 as a deadline for a deal but the negotiations are widely expected to slide past that date.
Two major sticking points are the sequencing of sanctions relief with steps taken by Iran to curb its nuclear program and the definition of monitoring and verification measures to ensure that Tehran is not cheating on any agreement.
The United States and some of its allies suspect Iran of using its civil nuclear program as a cover to develop a nuclear weapons capability. Iran denies this, saying that its program is solely for peaceful purposes such as making medical isotopes.