The Daesh terrorist organization has built a database of slaves and has started to sell women as sex slaves over smartphone apps in an effort to tighten its grip on the estimated 3,000 Yazidi women and girls.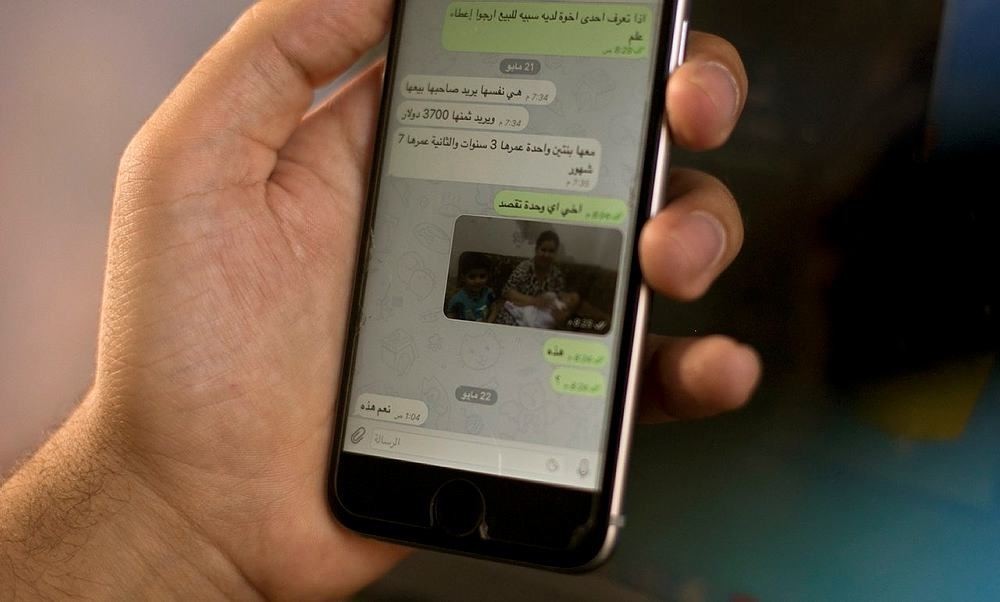 On a chat on the WhatsApp app, a Daesh terrorist offers a woman and her children for sale, in this May 22, 2016, photo taken in northern Iraq. "If you know one of the brothers who has a slave for sale, please let me know," it reads in Arabic. "She wants her owner to sell her. He wants a price of $3,700 for her. She has two daughters, one 3 years old, the other 7 months." (AP Photo)

The Associated Press reported late Tuesday that women who escaped and Yazidi activists said the militants have created a database of the women with their photos and the names of their "owners" to prevent them from escaping through Daesh checkpoints. The fighters are also assassinating smugglers who rescue the captives. Meanwhile, the militants use smart phone apps to sell the women among themselves.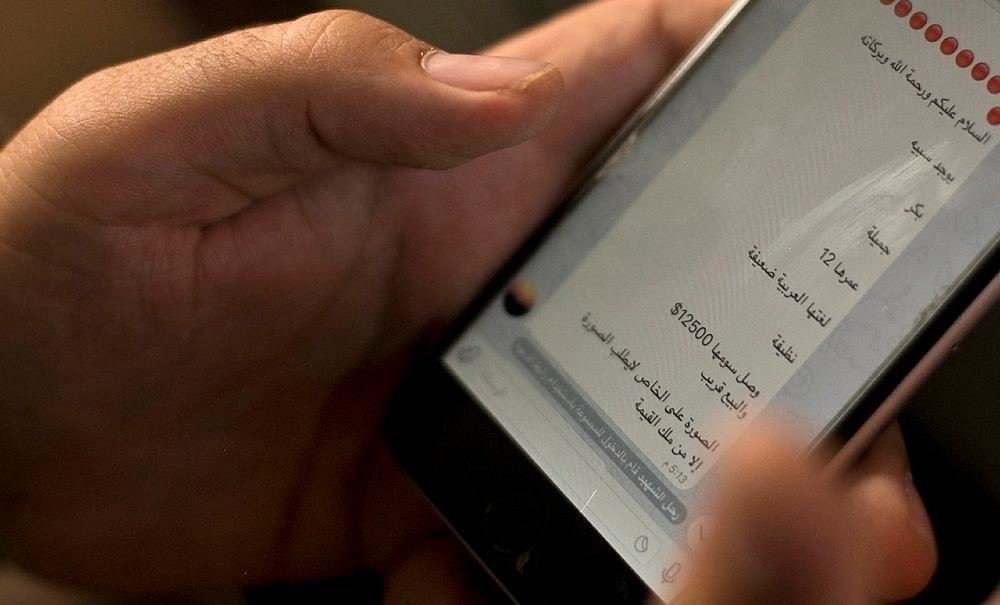 An activist looks at an Daesh "marketplace" on the encrypted messaging app Telegram (most favored by Daesh terrorists due to its strict privacy options and end-to-end encryption support), advertising a 12-year-old Yazidi girl as a slave for the price of $12,500, in a photo taken in northern Iraq on May 22, 2016. The text reads: "There is a female slave - Virgin - Beautiful - 12 years old - Her Arabic is weak - Clean - Her price has reached $12,500, and she will be sold soon. The photo is private. Only those who have the money may request the picture." (AP Photo)

Thousands of women and children from Iraq's minority Yazidi religious community were taken prisoner in August 2014. Since then, smugglers managed to free an average of 134 a month. But those numbers have fallen to just 39 freed in recent weeks, according to figures provided by the Kurdistan regional government.

Yazidism is a syncretic religion combining elements of several ancient Middle Eastern faiths. Daesh militants consider them to be devil-worshippers. Daesh has tried to erase Yazidis' identity by forcing men to choose between changing their religion and death, raping girls as young as nine, selling women at slave markets, and drafting boys to fight, a U.N. report said.

On June 17, the U.N. also released a report regarding Daesh's systematic torture against and killing of the Yazidis in Syria and Iraq. In the report, the U.N. said that the terrorist organization has been trying to destroy the religious community of 400,000 people through killings, sexual slavery and other crimes.