Archaeologists have removed the protective cover from one of the Middle East's largest carpet mosaics — but only for a day.
Visitors got a glimpse on Thursday of the sweeping geometric and floral patterns in vibrant red, blue and ochre stones.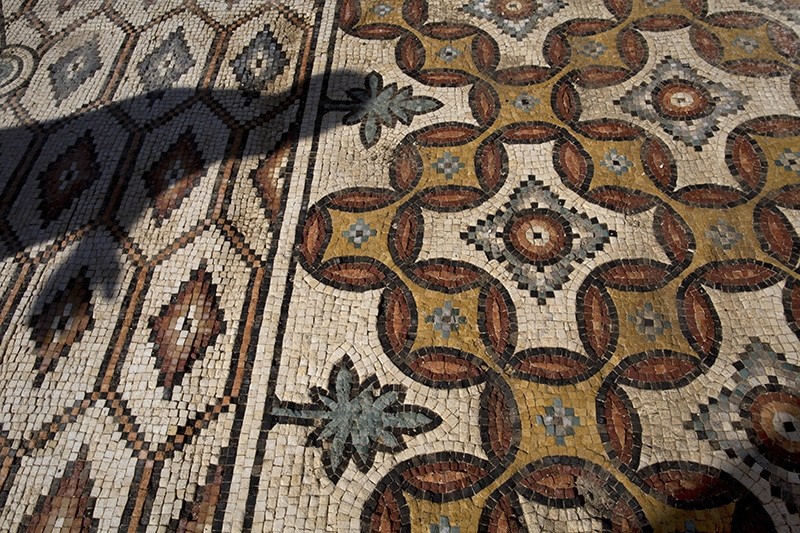 AP Photo
The 827-square-meter (8,900 square feet) mosaic covers the floor of the main bath house of an Islamic palace near the biblical town of Jericho. The palace was destroyed by an earthquake in the eighth century.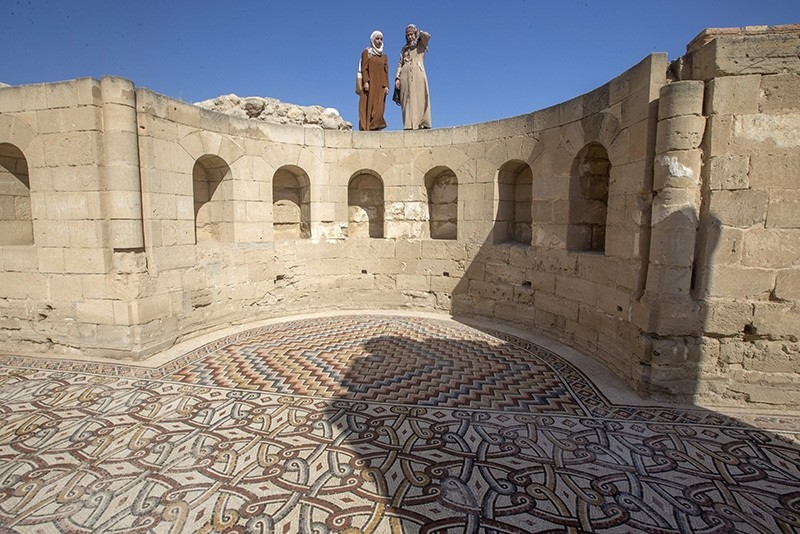 EPA Photo
Since being excavated in the 1930s and 1940s, the mosaic largely remained hidden under canvas and soil to protect it against sun and rain.
Tourism Minister Rula Ma'ayah says the mosaic, which depicts 38 scenes in 21 colors, will be covered again until construction of a protective roof is completed next year.