In a surprising turn of events, Saudi Arabian King Salman ousted his nephew Prince Mohammed bin Nayef as crown prince on Wednesday and installed his son Mohammed bin Salman, putting an end to the era of the kingdom's once powerful counter-terrorism czar.
Mohammed bin Nayef was also stripped of his positions as deputy prime minister and interior minister after being removed as second in line to the throne of the world's biggest oil exporter.
Prince Mohammed, a son of the late Crown Prince Nayef who had served as interior minister since 1975 until his death from a heart attack in 2012, had been closely identified with the formidable and effective security structure built by his father.
The prince had previously studied at the FBI and at Scotland Yard's anti-terrorism institute, before taking over as interior minister from his father.
Michael Hanna, senior fellow at Washington-based think-tank The Century Foundation, wrote on Twitter that Mohammed bin Nayef's removal also represented "the loss of a long-standing, trusted U.S. (counter-terrorism) partner". He had established a high-trust relationship with U.S. officials well before the September 11 attacks and was regarded as the most pro-American figure of the Saudi leadership.
Dubbed by Washington insiders as "the prince of counter-terrorism", Mohammed led the crackdown that crushed al-Qaeda's cells in Saudi Arabia between the years of 2003 and 2007. He was also very outspoken in the media about his country's fight against extremists, so much so that the U.S. Central Intelligence Agency (CIA) saw him as their "most important interlocutor".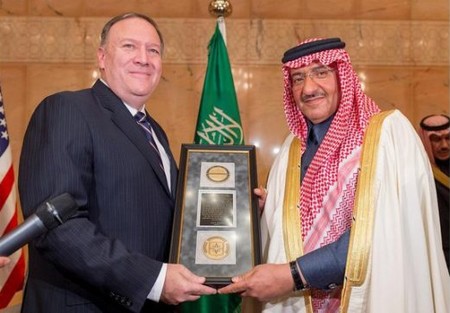 Mohammed also had strong personal support from the security forces and intelligence apparatus, said Jane Kinninmont, a Middle East expert at Chatham House. The prince also helped thwart more attacks after 9/11 by sharing intelligence with the U.S.
Prince Mohammed was also wounded in an assassination attempt in 2009 carried out by a member of al-Qaeda's Yemen affiliate. However, this did not slow him and he then put down an al Qaeda bombing campaign while managing to keep close ties to the U.S. intelligence community where he had a reputation as "safe and reliable."
After being appointed as interior minister in 2012 and deputy prime minister in 2015, he started to slip in profile as Mohammed bin Salman, the new prince, led Saudi forces into war in Yemen.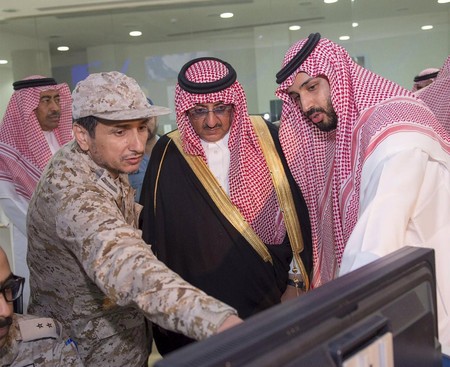 During his five years in charge of the interior ministry, his internal security measures showed no sign of loosening as a steady stream of suspected al-Qaeda and Daesh members were arrested. More than 15,000 terror suspects have also been detained in the years since al Qaeda's campaign.
In 2017, Prince Mohammed bin Nayef was also awarded for his contributions to "counter-terrorism" efforts by Michael Pompeo, the new director of the CIA.